Discussion Starter
·
#1
·
I am going to show you the materials and how to install the Big 3 upgrade for your car audio system.This is done to reinforce your charging system, allow more current flow from your alternator to your battery(faster charging), and give more voltage to your amps.
first you will need
3 1/2 feet of 1/0 gauge red colored audio power wire
2 feet of 1/0 gauge black audio power wire
1 foot of 1/0 gauge black audio power wire
6 1/0 audio ring terminals
Ok, now that you have your materials we can get started. First take all 3 cables and attach the ring terminals (if you think you got them tight enough, crimp them more..the last thing you want is a cable to come loose!!!)
First we are going to the alternator. unscrew the nut that holds the positive cable to the alternator...(be sure not to lose the nut or the plastic cover for the nut.) Leave the stock cable attached to the alternator and just put your 3 1/2 foot red cable over it and bolt it down, replacing the plastic cover over the nut. Next we are running this cable to the battery.Run this cable next to the radiator hose and across the relay area above the radiator fan over to the battery and attach it to positive. Now your power cable is done.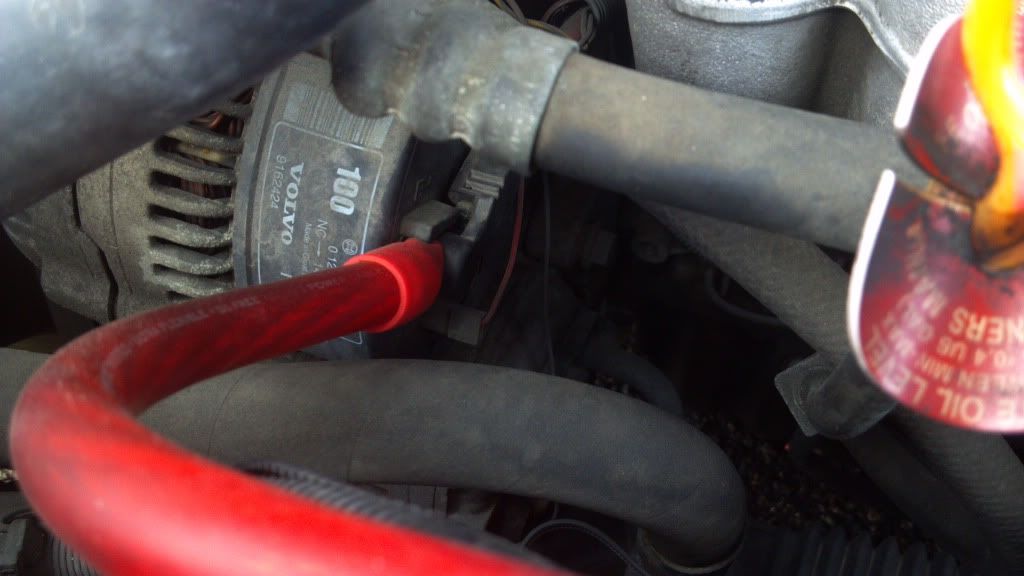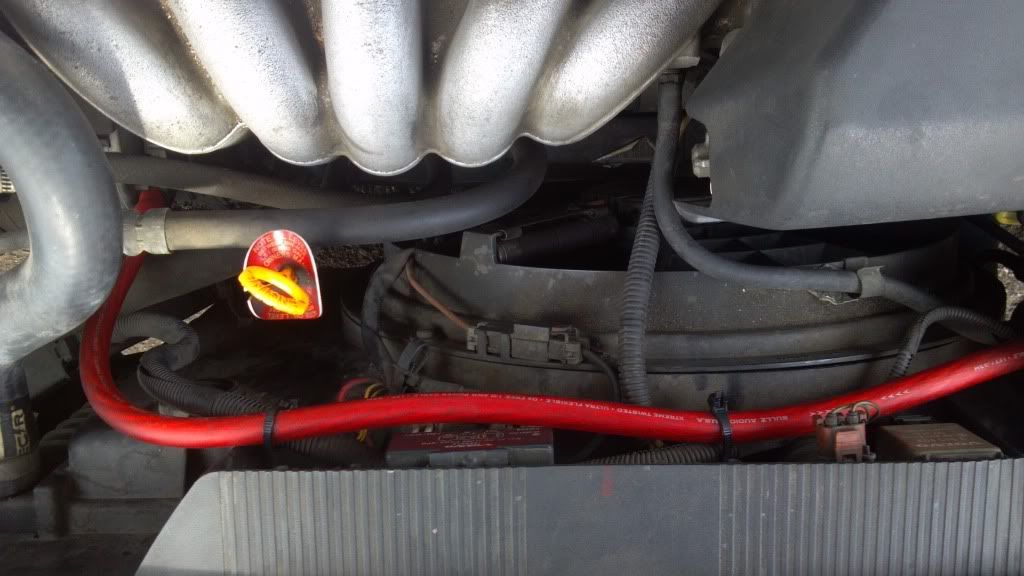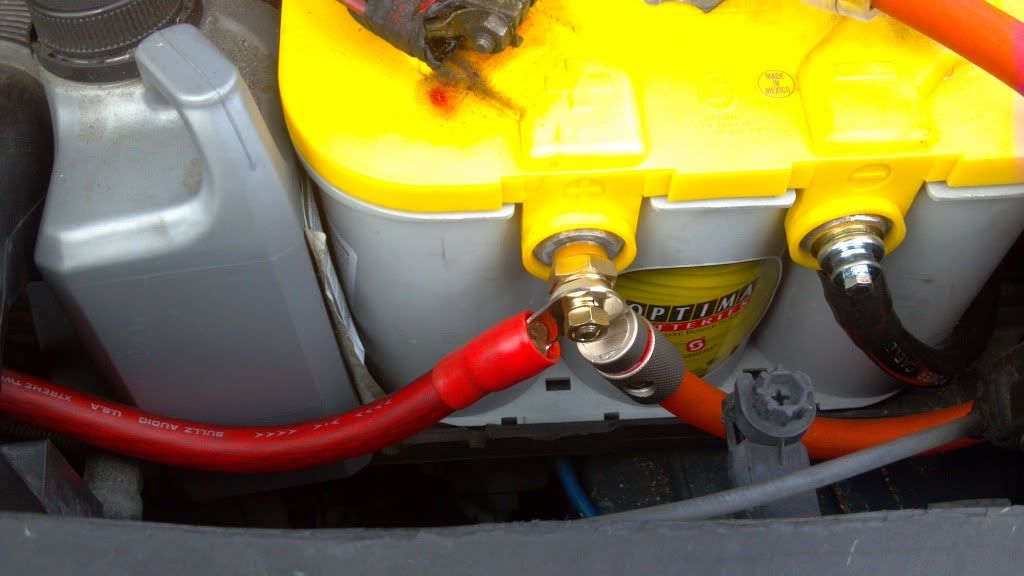 Now we are going to do the battery ground. Take the 2 foot cable and run this from the negative terminal run it along the between the fender and the air filter and attach it under the coil ground (this will be a little difficult but it looks great)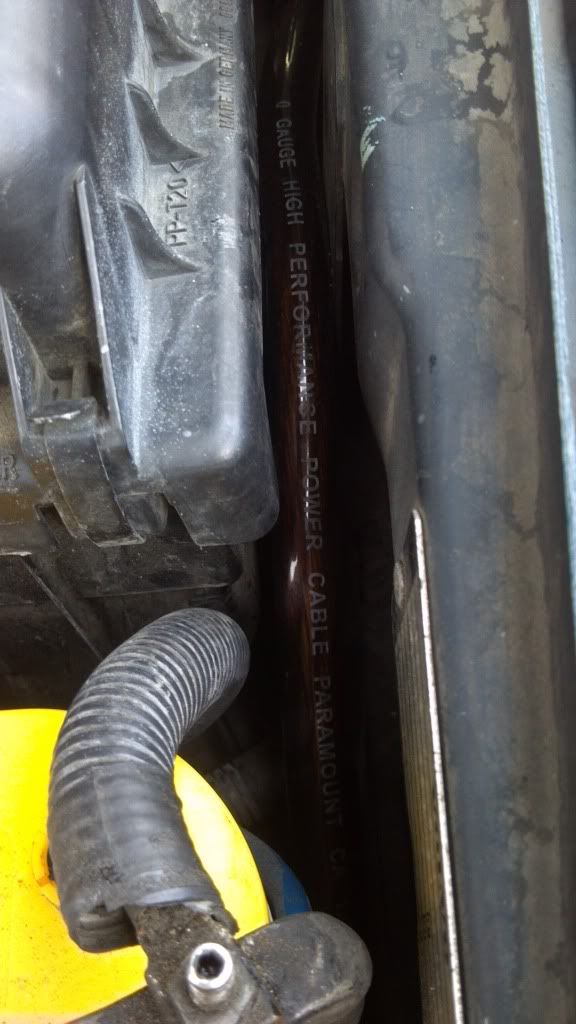 The last thing we are going to do is replace the engine to chassis ground strap. This is located on the rear right side of the engine near the upper mount. Nothing fancy here, just remove and replace with the 1 foot 1/0 black cable
and that is the big three upgrade peeps.
I jumped up from 13.2v at my capacitor to 14.4v.