Discussion Starter
·
#1
·
It is my attempt to make this a pictorial on how to change the spark plugs on your R.
First things first. Tools you will need:
1) Flat head screw driver
2) Torx 20 bit
3) 10 mm wrench and/or 10 mm ratchet socket
4) Safety wrench size 4
5) 3/4 inch spark plug socket w/ rubber grabber on the inside
6) 5-10 inch extender
7) Ratchet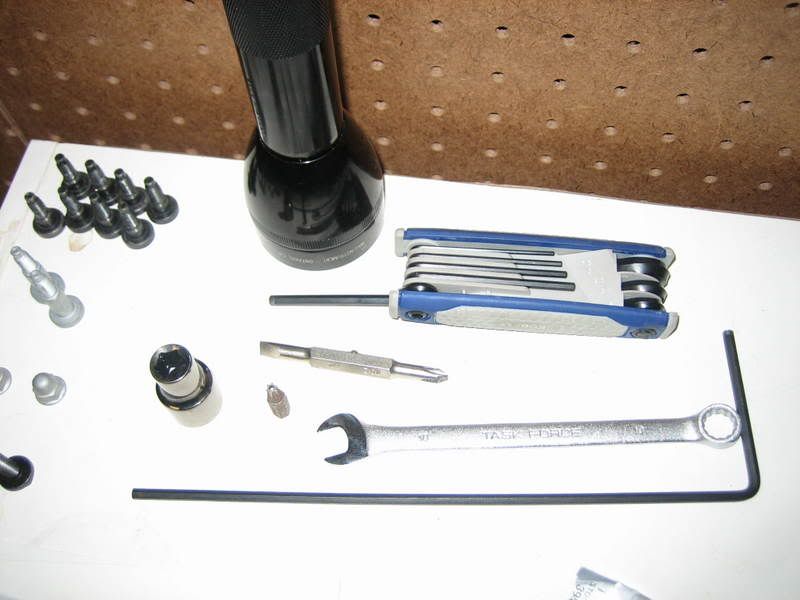 Next thing you need to do is remove the over the engine (OTE) pipe. Start by loosening the screw on the front side of the pipe.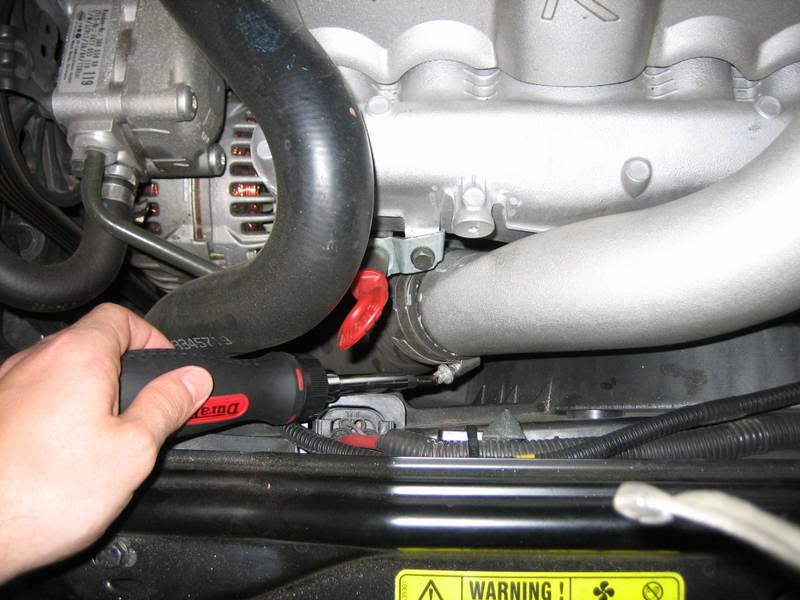 Then remove the torx screw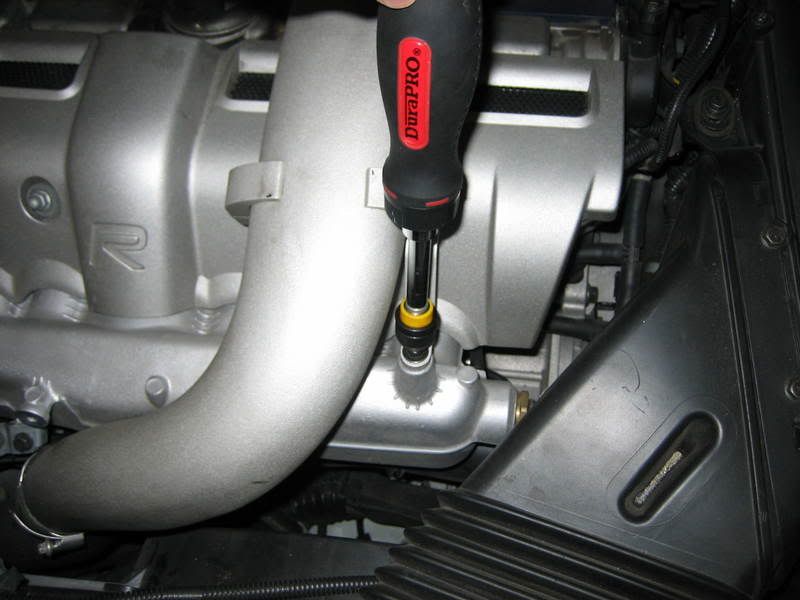 Then remove the 10 mm bolt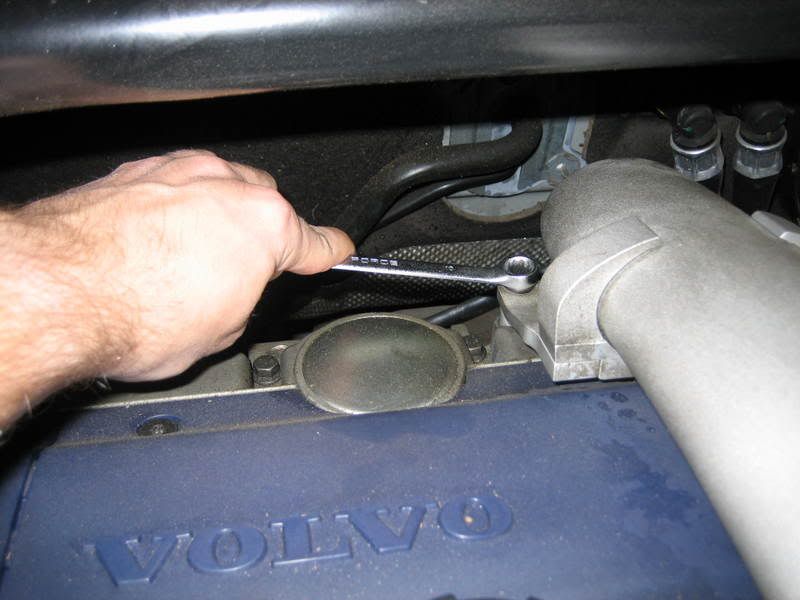 Next start to work on the clamp on the turbo side of the OTE pipe. This is where you will need a flash light to see what you are doing unless you have a very well light garage.
Once the clamp is loose enough you can swing the bolt off and the clamp will become loose. Do not loosen until the screw comes off!
Wiggle the OTE pipe off. Takes a little force, not much though.
Next get to work on the several screws that hold the blue plastic pieces down. Note: You may have to remove the cross bar.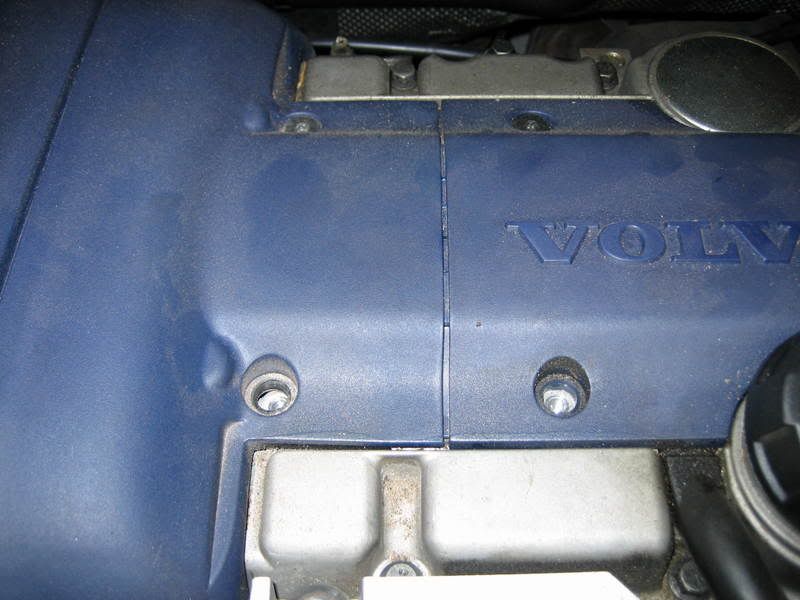 Once all eight screws are removed pull up on the tab on the front left of the engine.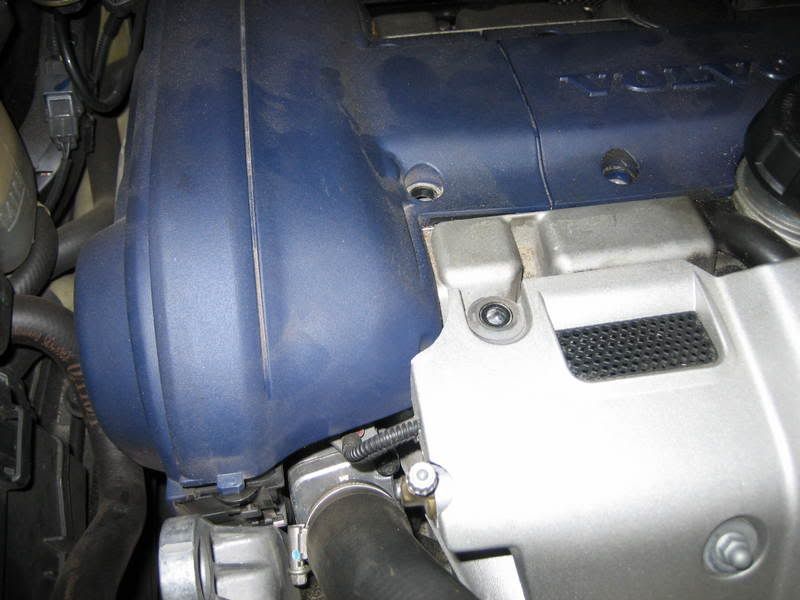 Then pull the tab off of the back part.
I pulled off the silver plastic piece covering the fuel rail so I could clean everything. It is really dirty. http://********************/smile/emthdown.gif
Exposed engine. (Yes that is oil. My mechanic forgot to tighten the oil cap and I had some oil spill out. Will be cleaned up during this project.)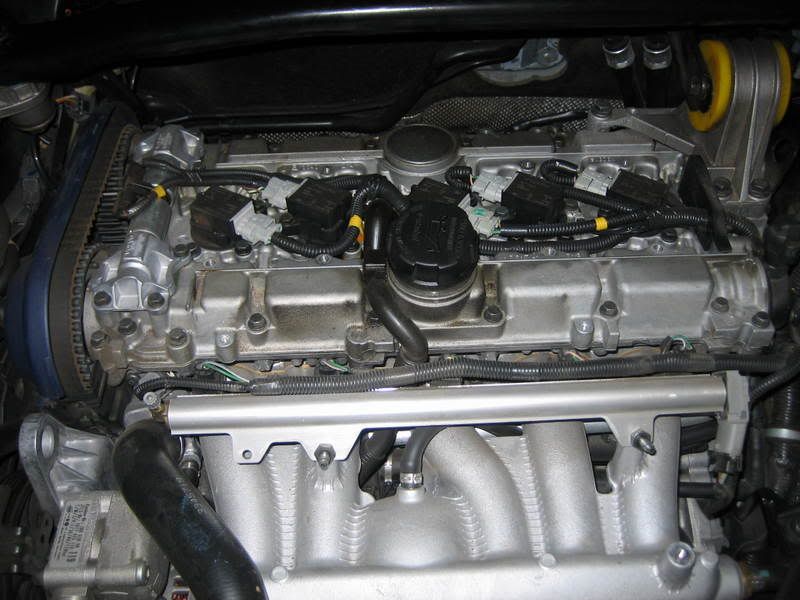 On the engine you will now see all five spark plug cylinder sockets. To remove the rubber part you have one 10 mm bolt that needs to be unscrewed.
Then remove the plug on the boot.
Then firmly pull up on the rubber piece. You will hear a popping sound when it releases.
Then use your spark plug socket and firmly remove the spark plug. My dirty plug http://********************/smile/emthdown.gif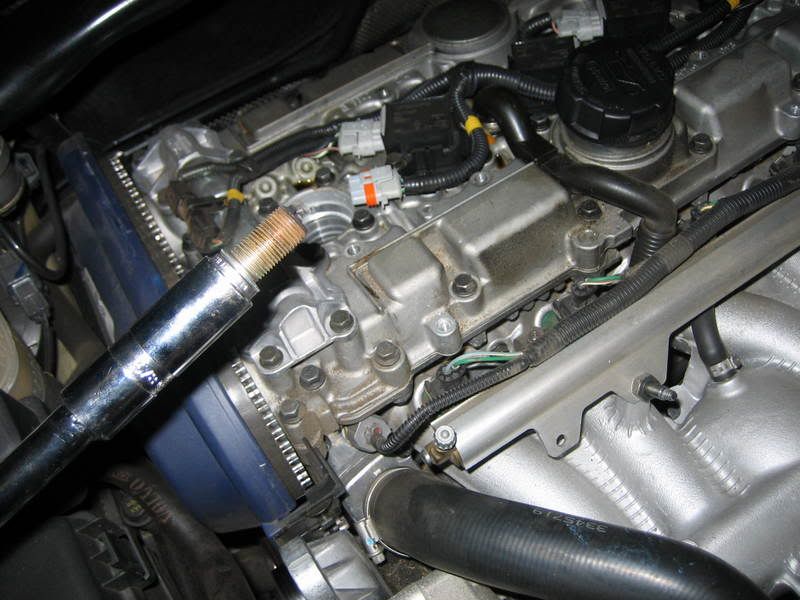 Insert the new spark plug and tighten. Here are the factory specs thanks to blot.
Spark plugs
P/N272313-8 or equivalent
- Gap 0.028- 0.032 in. 0.7-0.8 mm
- Tightening torque 22 ft. lbs. (30 Nm)
Reverse the process to put everything back on.
You also may want to consider some of the boot protector gel to keep those boots sealed. I will probably come back and modify this later. Hope this helps someone out in the future.
http://********************/smile/emthup.gif
Modified by Rangeball at 10:54 PM 4-16-2007