Horrible Idle, CEL, CVVT? Help
1.5 weeks into ownership and the headaches begin
This morning the R started idling a bit rough. After stopping for coffee I didn't crank it enough to start and then it took quite while to fire up which was immediately followed by the CEL and a surging idle. This repeated for a few start ups and not the idle is consistently horrible, just like a really big cam.
I scanned the code - P0026 - and referenced it to the Volvo specific code which looks like the CVVT solenoid for the intake cam. I had to change the plugs tonight anyways and figured I'd try cleaning it since it was easy to get to.
First of all it had the wrong plugs in it for who knows how long :facepalm:
Looks like the PN on the old plugs is for the other 2.5T
The solenoid looked just fine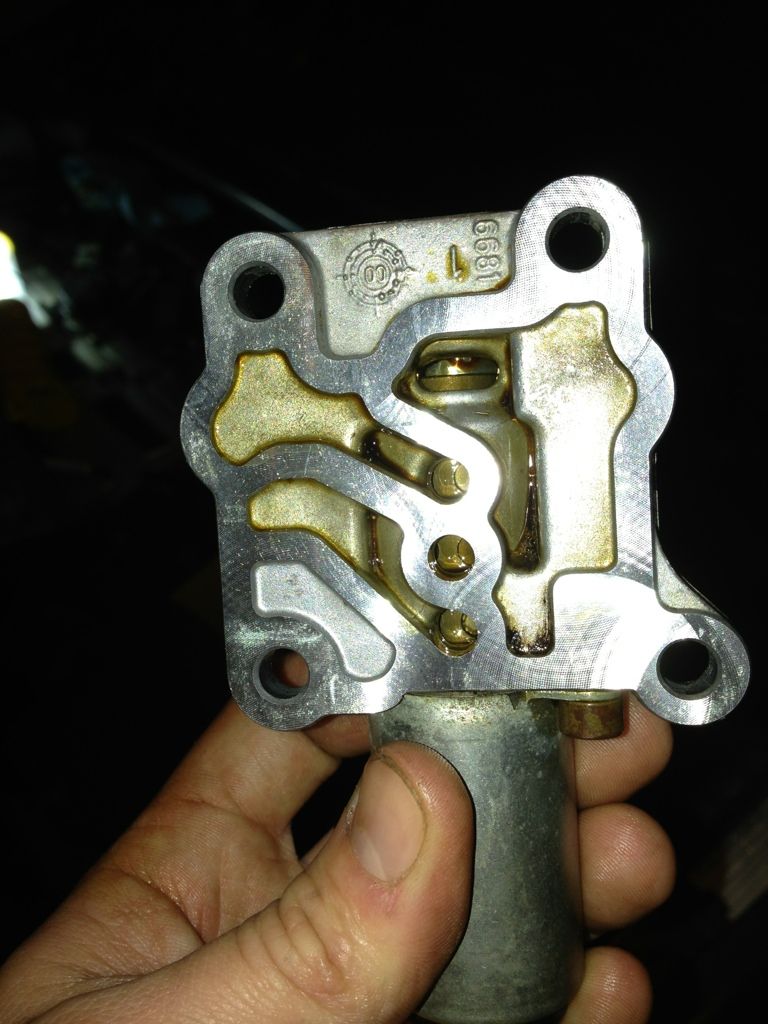 Put everything back together and it idles just as bad. Check out the video
http://s18.beta.photobucket.com/use...9-9E7DBF07D2E7-4856-0000027AF8723A55.mp4.html
So can you guys help out? I spent a while searching for potential answers but am stumped now.