Discussion Starter
·
#1
·
Lost all power assist today. When I stopped, reservoir was nearly dry. I believe it was a sudden leak because there was fluid sprayed on all adjacent parts. Here's' what it looked like: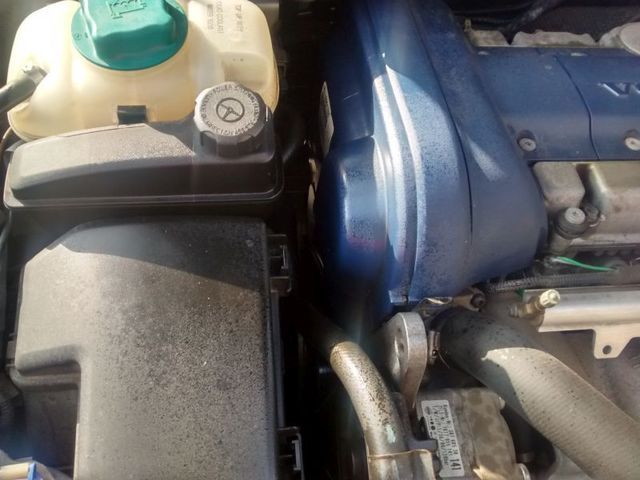 I put a few more ounces of fluid in, started it up and tried to find the leak, but to no avail. All it did was spray me and the engine bay with more fluild! There serpentine belt is completely soaked. Would like to get an accurate diagnosis instead of just throwing parts at it. Everything within range of the serp. belt is soaked. The rack is dry, except the passenger side which looks to be wet because of the serp. belt. Any body got any tips or ideas to diagnose? Is there anything in VIDA that would help?
'07 SR with 75k miles.
Thanks in advance.