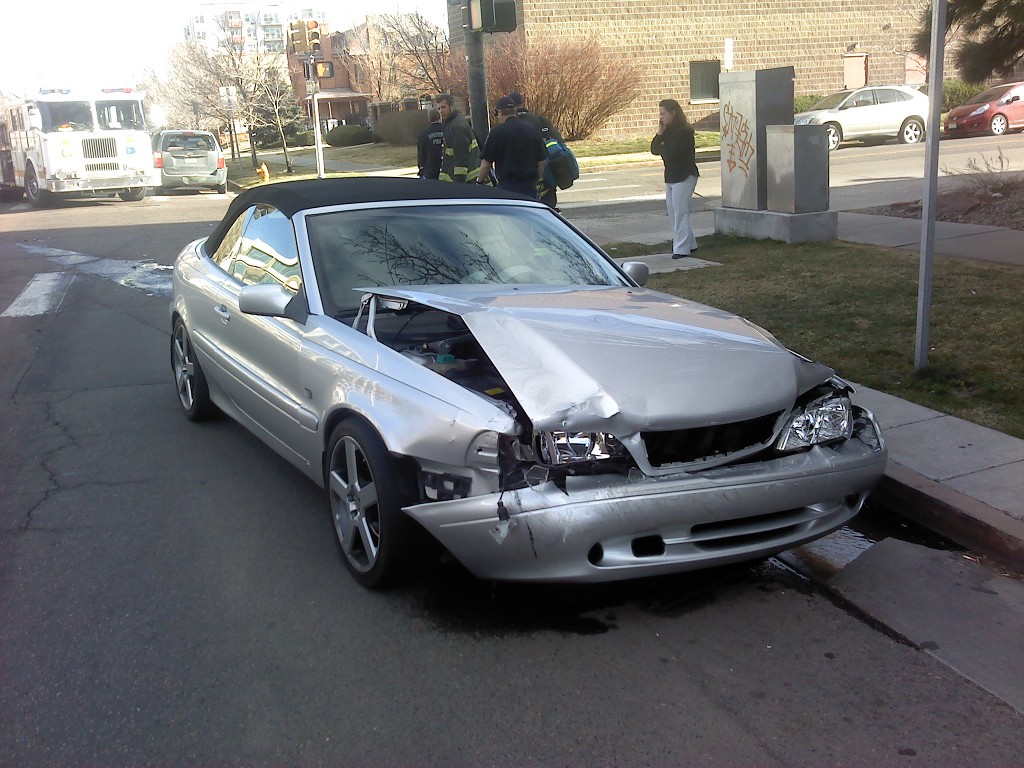 After 25 years, had my first collision. Had to be in my most fun car too. I just dropped my daughter off at school and was on my way to work when a lady ran a red in a minivan. I think she was watching her GPS as she said she was trying to find her way to a meeting and was distracted. She admitted fault and the cops ticketed her, so legally I'm looking okay for now.
I have to clear out my garage and then I'll start tearing it down to see if it's repairable, but I'm doubting it, it's smeared sideways pretty good. And my airbag went off, which means all my seatbelts fired too.
I'm a little sore but I think I'm alright, although I bent the brake pedal I was shoving it so hard. I'm kind of a big guy so I put a lot of force on it when I hit.
So all that's left is for my fellow Volvo fans to help me mourn the loss of a great car.