Discussion Starter
·
#1
·
Up for sale is a rare set up for P2 R owner's. These headlights will fit P2 (2004-2007) S60R or V70Rs of all years. They are European Spec headlights with custom AMG E55 shrouds and projectors.
Item for sale: Complete set left and right S60R/V70R Euro Spec headlight custom built with Bi-zenon Projectors
What are Euro Spec R headlights?:
• European R headlights have real High Beams in the location of the DRL lights found in North American headlights
• There are no Orange reflectors
• There is an extra "city light" in the signal bulb area.
• Because of the city light, the signal light bulbs do not turn on as parking lights when the car is running, they only flash with the turn signals.
History:
• I purchased these lights brand new from Volvo Germany (so they are correct left hand drive beam pattern)
• The lights arrived to me with both glass lenses and some tabs broken due to poor packaging
• I sourced new headlight glass from Euro Sport Tuning
• I painstakingly removed every piece of broken glass and cleaned out ALL the old glue
• I used proper and NEW headlight OCI BUTYL Rubber Glue Strips (not silicone which will leak) and resealed the headlights
• I rebuilt the 3 broken tabs with plastic weld and epoxy and repainted the shroud to OEM Silver
• I sourced AMG E55 projector shrouds and Morimoto Bi-zenon Projectors from The Retrofit Source
• I removed the original reflector and installed the Projectors.
• Everything was plug and play. Nothing was cut, hacked, spliced or modified in anyway.
• OEM bi-zenon self-leveling system functions as normal, as I mounted the projector to the backing, the entire projector moves as the OEM reflector did.
• Installed are Chrome Sylvania Turn Signal Bulbs
• These lights were never turned on or installed on a car until I finished the projector build.
• I ran them on my car this summer, and remain flawless. No chips or cracks or damage to speak of.
• They do not leak, fog up, or have any other issues
Why Am I selling?
• I have something up my sleeves that are better than this setup
Asking price:
• $1888 for the set. I have over $2400 and over 80 man hours invested
in these lights. Any questions, please do not hesitate to ask.
Photos: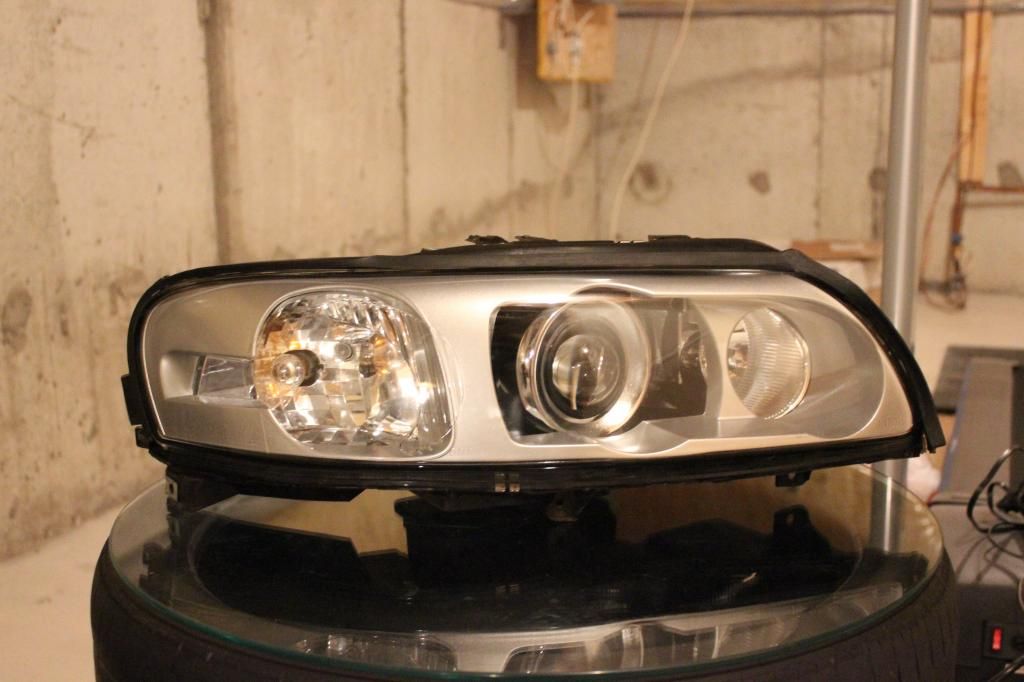 Installed on my car: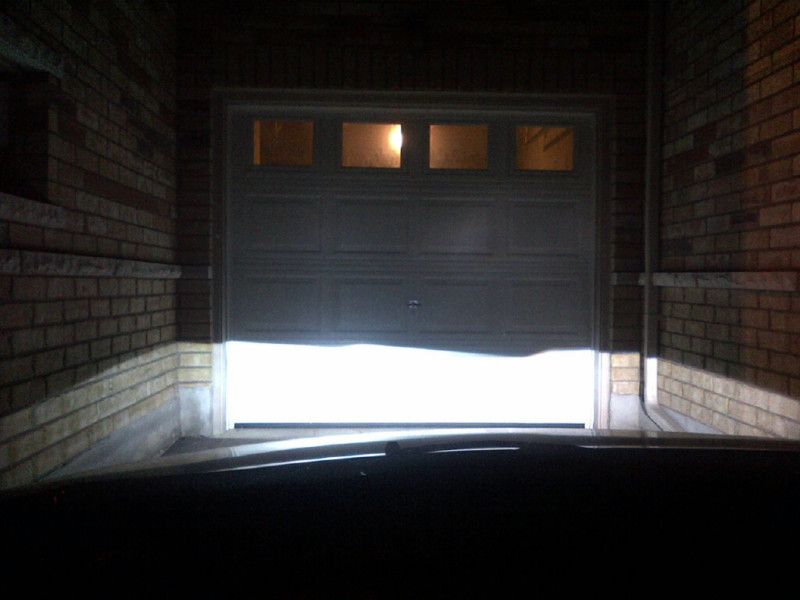 Firing on for the VERY FIRST time: (they are pictured blue as they were warming up)