Discussion Starter
·
#1
·
Name
– Matt
Location
– Central VA
Means of Contact
– PM, this thread, email @
[email protected]
, txt/call 804-513-8889
Trades
– Will entertain other trades, but looking for an E30, E36, boosted volvo
Price
- $3750 OBO. If you don't like price, even though it's clearly says OBO; tough luck. Don't bitch about it on my thread...

Description
- I'm selling/trading my 1991 Sentra SE-R. it has an SR20VE NEO-VVL on Calum "Real Time" engine management which dynoed 175whp 142ftlbs on a rich base map, do have dyno sheets to prove. Output should be closer to 180whp with the new map that leaned it out a good amount, and also improved midrange. AFRs are good, 14.5 – 15.2 cruising, 12.6 -13.2 @ WOT .The paint is obviously faded other than the front bumper, which was repainted .Body has about 260k; motor has about 80k on it. Car sits on a basic Auto-X suspension setup with KYB AGXs and Road Magnet springs. The car is VERY mechanically sound, pulls to 8k extremely hard. Trans has NO 5th gear pop out and the body has a little cancer. More details below
Those who have no clue what NEO-VVL is…here a very informative link:
http://www.sr20forum.com/neovvl-guides/18317-sr20ve-faq-read-first.html
A little history on the car:
This is my 3rd B13 SE-R, so I'm no novice whe int comes to these (active member on SR20-forum.com and sr20forum.com). This SE-R was purchased locally from a B13 enthusiast who is very active in the NASA scene who performed a majority of work done to the vehicle including the swap. Car also has seen a lot Auto-x time from the previous owner, and a little from myself .I am the 2nd owner of the car since the swap was done. I've only maintained and added very choice modifications to it while in my possession .There is a 7pg build thread on this car from start to finish on SR20-forum.com:
http://www.sr20-forum.com/members-rides/1965-project-daily.html
(please PM/Text me if you wish to view the thread, it's in a "Members only" section of the site)
As the thread shows, It started its life as a bone stock se-r. The previous owner spared no expense, nor took any shortcuts on the build. There are many people who can vouch for the build and performance of the car. Its handles very well .For the power and weight, it's fairly quick, and very smooth. Overall its fairly balanced B13 as far as power and handling are concerned.
Only reason why I'm getting rid of the car is because I'm just ready for something different. It has done nothing but put a smile on my face every time I drove it. With some TLC and some minor fixes, this could be a really nice daily; or make an excellent beginning to for a track prepped car.
I do have all the documentation on this car from the previous owner and myself, including receipts/invoices for a majority of the parts bought, services performed, and information regarding the swap, PDF FSMs, and the software/Cables for the engine management (Tuner Pro, Calum-sult, and Nissan DataScan) and Innovate LC-1.
The Bad – Most of the BAD aren't MAJOR issues, but still minor issues/quirks…then again, it is 21yr old car..
- Paint is faded, other than front bumper which was re-sprayed, but now rock chips.
- Body has a couple of dents, but fairly straight for the most part
- OEM fogs do have cracked lenses, but not all the way through the glass.
- The drivers corner light dose take on water during hard rain, I normally just blow it out with compressed air. Finding a single OEM Nissan Tsuru corner isn't impossible but hard, would probably be easier to get a set of DEPOs and replace both.
- The Headlights and corners don't line up perfectly (only noticeable when you up close), only thing that will fix that is 93/94 front fenders.
- Trunk leaks water (didn't bother me, only kept a tool bag and spare back there). The taillights need to be resealed.
- There is rust in the door jambs of both doors (only MAJOR areas of rust) not huge areas but apparent, if you can weld it's a simple fix. There is also a tiny tiny bit of surface on the lower portion of the driver's fender. The rocker panels are clean and rust free.
- Odometer does not work, could just be the plastic gears in the cluster
- Headliner is out the car, needs to be re-done with adhesive
- Drives side seat is starting to rip on the bolster.
- PS/WP belt squeals ONLY when it's raining hard. I have tightened the belt and it still does it. Belt probably needs to be replaced (Splash guards are gone, could also be a factor)
- The OBX silicone hoses sweat (drip here and there) from the necks. There cheap hoses. Me and friend have tried the following to fix it; applied rtv, hairspray, scuffed up the surface of the necks, and even used T-band clamps. They still sweat. It's not even enough to change the level in the over flow tank. Other guys on the forum have had the same issue with theses hoses; I'll be including the OEM hoses in the sale.
- The coolant passage that runs to the throttle body also sweats coolant, more so a drip every once in awhile. It can either be bypassed, obtain another SR20VE or upgrade to a Q45 or SR16VE-N1 throttle body.
- PS does leak a little ATF from the line around the reservoir. Leak is not excessive, I may add ATF maybe once/twice a week
- AC components are all there, from what I was told by the previous owner, it just needs to be charged. Replacing the drier wouldn't hurt either.
- Could use a Tune, but pulls hard on the current map
- Needs Tires
As of 5/21/12 started having transmission issues. Shifter doesn't want to move into position for 1st or 2nd gears, but 3rd-Reverse work fine. I'll be further investigating the issue in the upcoming days.

As of 5/25/12 Will be picking up a B14 LSD trans tomorrow (5/26/12)

As of 5/28/12, Trans is fixed. Didn't get the B14 trans since is had some issues with the case I really didn't wanna deal with. Issue ended up being a small shift fork guide that fell in the case during a rebuild last year (cracked my case), it was an extra from another gear-set. All the gears were fine ,so were the shift forks and synchros....Shifts smooth as butter



The Good
Mileage
• Body – Approx 260k
• Motor – Approx 80k
• Does have a Current Inspection
ENGINE/Drive train:
• SR20VE NEO - VVL swap (only seen 93, and Castrol 0W-30 Synthetic Euro Blend with OEM Nissan 350z (short) filters)
• Custom WAI w/ JWT popcharger
• SSAC header w/ 2.5in DP
• 2.5 VRS Mandrel bent catback, no cat, Toyota V6 resonator, walker turbo muffler
• Mishimoto aluminum radiator w/ OBX silicone hoses
• GSPEC oversized aluminum water pump pulley ( prevent pump cavitation at upper RPMs)
• NGK wires, NGK BKR6E-N-11 plugs
• Z32 300zx fuel filter
• OEM Nissan Key Value Clutch kit ( 5/18/12)
• Redline MT-90 Gear Oil
• Energy Suspension polyurethane motor mounts
• Energy Suspension shifter bushings
• Battery Relocation w/ Optima Red top
Engine Management:
• Calum Real Time ECU w/ built-in Consult. It does have a USB interface. (on a rich base-map, made 175whp and 142trq Dyno sheet available. It's around 180whp on the current map, which leaned it out a considerable amount and greatly improved mid-range before VVL engagement) Uses Tuner Pro RT for map/bin editing, but backwards compatible with NISTUNE software
• Innovate LC1 wideband w/ Gauge
• Greddy MSS (for changing VVL activation )
SUSPENSION:
• KYB AGXs (4 way adj front, 8 way adj rear)
• Road Magnet Springs (spring rates F - 325lbs, R - 250lbs)
• Koni Bumpstops
• Progress Adjustable Rear Sway bar
• Generic FSTB
• Energy Suspension Front sway bar bushings
• Energy Suspension Steering rack bushings
BRAKES:
• Nissan NX2000./NISMO B13 brake upgrade (
http://se-r.net/brakes/b13_install.html
)
• Front Power Slot slotted rotors w/ Hawk HP+ pads ( Less than 2 months old, no track/auto-x time on them yet)
• Rear Power slot drilled rotors
• Techna-fit Stainless Steel brake lines
• ATE Super Blue fluid
INTERIOR:
• Nissan NX1600 Digital cluster
• Sparco Lap 5 wheel on a S13 hub
• OBX greddy knock-off shift knob
• Pioneer MVH8200BT digital receiver w/ Infinity & Pioneer components, Custom Bluetooth mic mount
• Carpet was replaced by previous owner
• Custom mounted Greddy MSS where CC location was
• Custom gauge location where deck was (deck was moved down)
• Dash pad has been replaced, no cracks
EXTERIOR:
• Mexican 2002-2004 Nissan Tsuru headlight conversion (headlights ,corners ,grill, and fillers) w/ Yellow PIAA city lights (This is the OEM NISSAN HELLA conversion, not some ebay/depot knockoffs)
• Factory Fogs w/ Covers
• 15x7 +25mm Konig Rewinds
• Rolled Fenders
• 93/94 'Big bumper'
• Mazda 626 front lip
Recently replaced within past 6 months
• Windshield
• Both front axles
• LCAs (Loaded with new bushings and ball joints)
• Rebuilt OEM steering rack with new upper housing, Pinion gear, and OEM NISSAN seals
• Right rear wheel bearing
• Crank Seal
• New DE MAF
• Distributor
• Valve Cover Gasket
• Water pump(OEM Nissan) was replaced last year w/ the GSPEC pulley
• OEM Nissan Clutch Kit
Extras (Will include everything listed for the right trade/price)
• E60 VG30DE MAF w/ custom "PNP" connectors (never got around to installing/getting it tuned on the 3in MAF)
• Suspension Techniques 30mm Solid Front sway bar w/ BNIB Energy Suspension bushings/mounting hardware
• Extra Stillen Popcharger
• Set of 14x6 NX2000 alloys
• A bunch of MISC parts; Interior trim pieces, original 91' glass headlights, bunch of rear calipers, hubs, body trim pieces, extra flywheel, extra front and rear bumpers, and some more stuff ..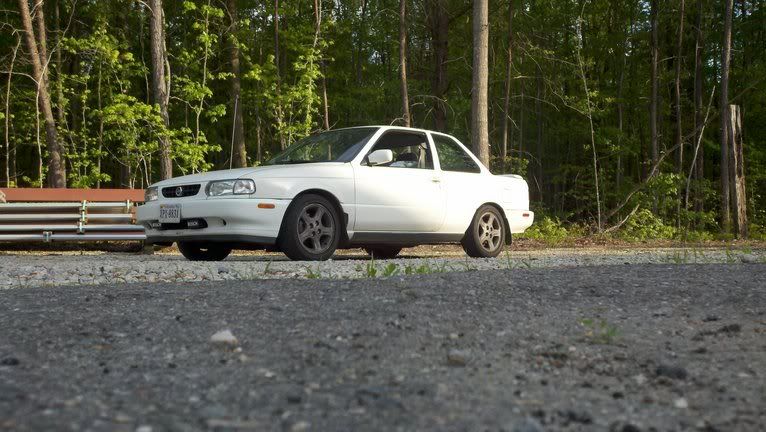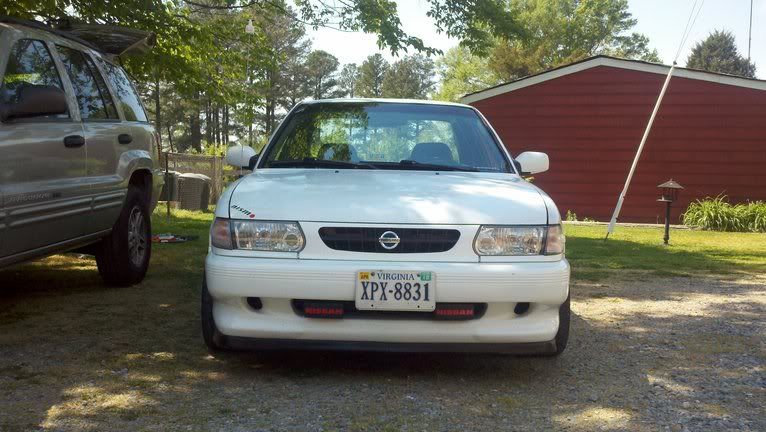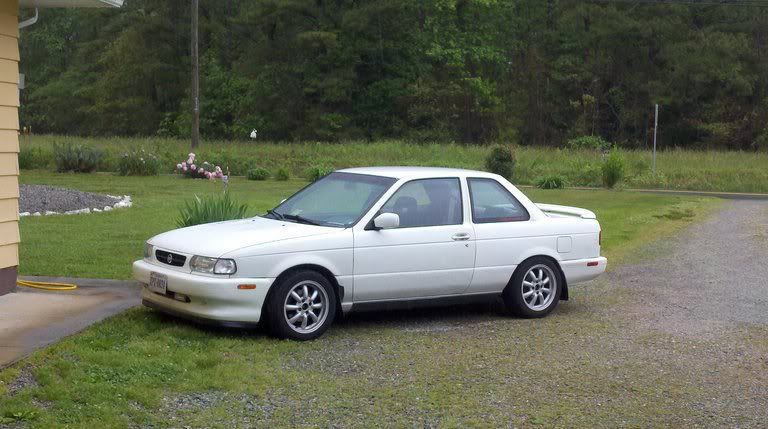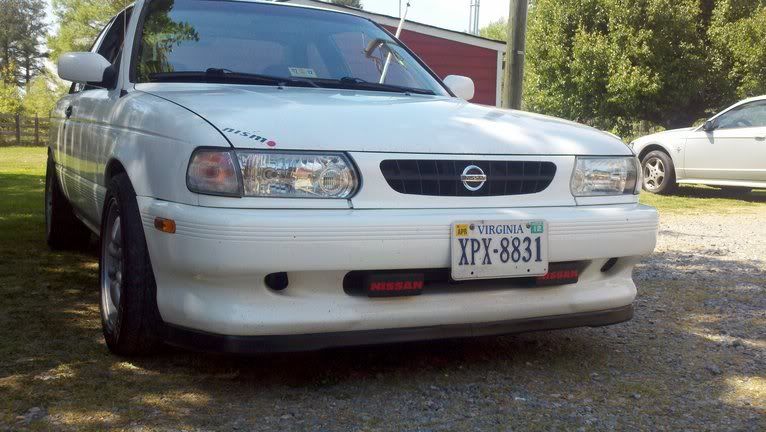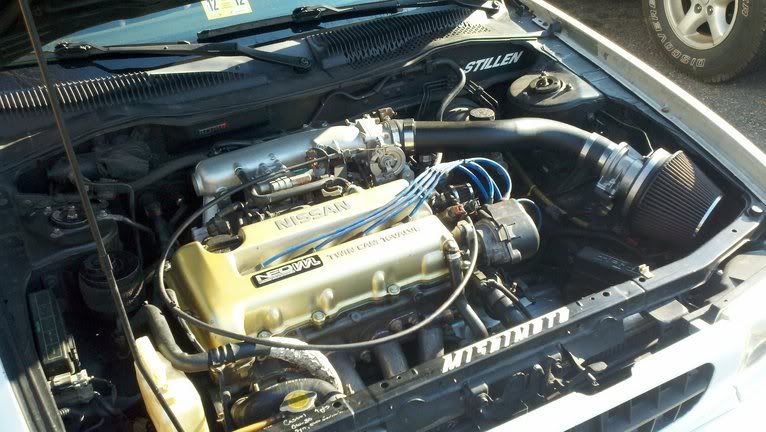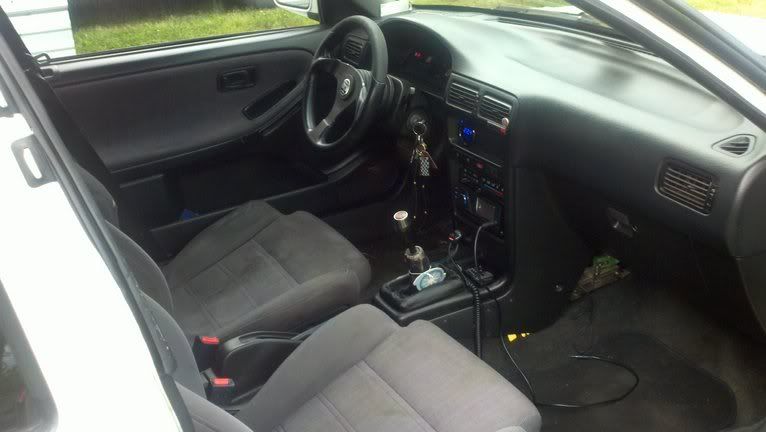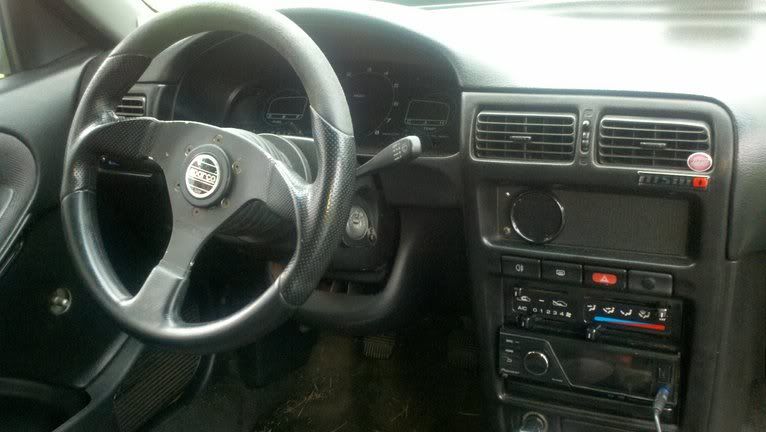 (Driver Side door jamb)
(Passenger side door jamb)
(Drivers fender)