Discussion Starter
•
#1
•
So I didn't get to go to the IPD Garage Sale this weekend
but I still had to make a trip to Boise. Missing some time in the drivers seat I decided to take the fun and twisty way home. This route provided everything I could want to push the R to it's limits (safely of course
) Plenty of tight curves, three mountain passes and a couple of LONG wide open straightaways WITHOUT traffic
Here's the route: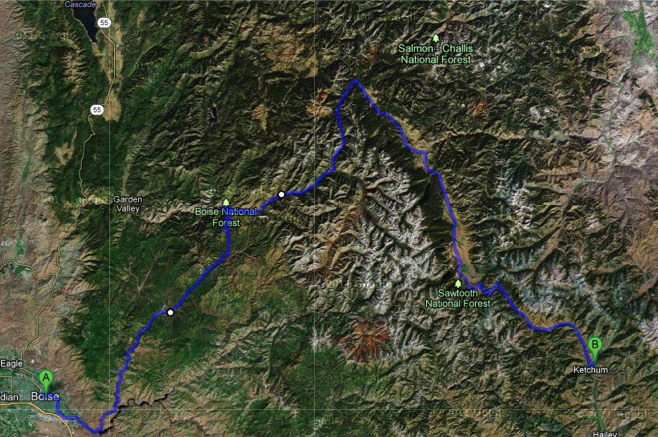 So what did I find??? Well I found a new route home, which I'd never driven before, and it has miles of beautiful road conditions :thumbup:
In the corners, I was able to push the R hard enough to get some significant understeer and tire squealing. It's good to know just how deep into the corner you can get :thumbup: I spent a lot of time in advanced and I LOVE my TME's even more then before!
I also was able to find the speed limiter. It's right where it is supposed to be at 155mph
:thumbup:
And stopping along the way I took some great photos. I was surprised to find out just how good they turned out, but you can decide.