Discussion Starter
·
#1
·
Finally made member status
It's been just about a month since I've opened the doors to the R.
Been tackling some engine bay aesthetics so I figured I'd throw these pics up in commemoration of my status upgrayedd.
To introduce:
Used lots of duplicolor cans for this.
Low-gloss black for the primary color.
Secondary color was a lot of fun to shoot (but kept me nervous)
The red color is 4 stages of paint carefully laid out to achieve translucence that you'd have to have custom made through some body shop or supply shop.
Started off with 2 coats of duplicolor adhesion promotor to stick things on. Next, shot 3 coats of duplicolor engine enamel gloss black. Third shoot was duplicolor Metalcast ground coat. This is a silver-spec translucent paint that is used on non-metallic surfaces when using duplicolor's metalcast products which was step 4. The metalcast is supposed to give the surface an anodized color but many reviews over plastic were negative. I decided it would make a good translucent red. Followed everything up with 3 coats of duplicolor engine enamel clear coat.
The color transitions from a deep velvety color at low-light, to ~passion red with indirect daytime light, and finishes around a fiery burnt orange in direct sunlight at high angles.
To get this spectrum of color, the ground coat should be done using two light coats over the gloss black coat. Enough to cover the surface effectively, but still showing hints of the black underneath. Looking at high angles should appear almost black. The red anodized metalcast should get 2 light coats followed up by at least one heavier coat to fill out the surface. The more of the heavy coat you do, the deeper the red will be. I did ~ 15 pre-shoots on white plastic spoons (perfect for practice runs and color visualization). I found that two heavy coats was best for enough black to show through while not being orange more than red (wanted to avoid a red and orange battle).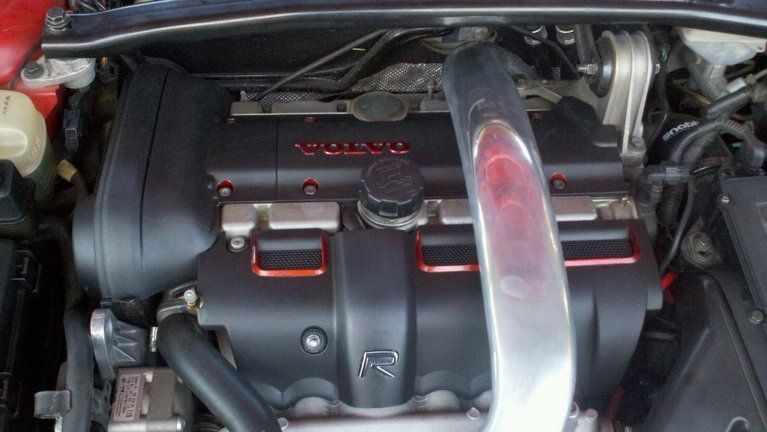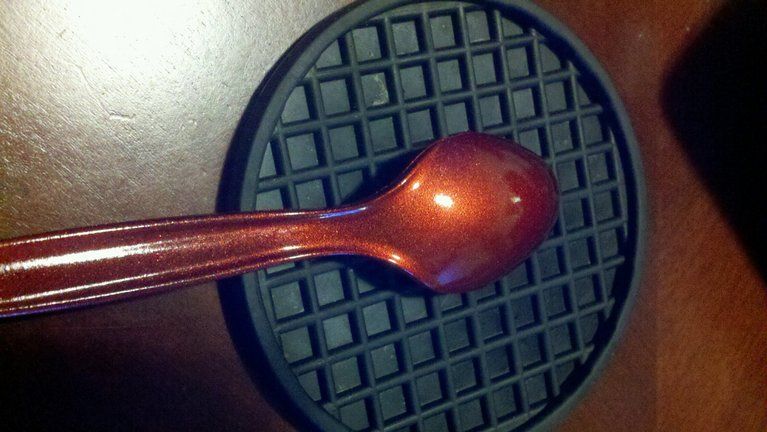 I forgot how much masking was needed for these types of jobs. I have always found relaxation in prep-work.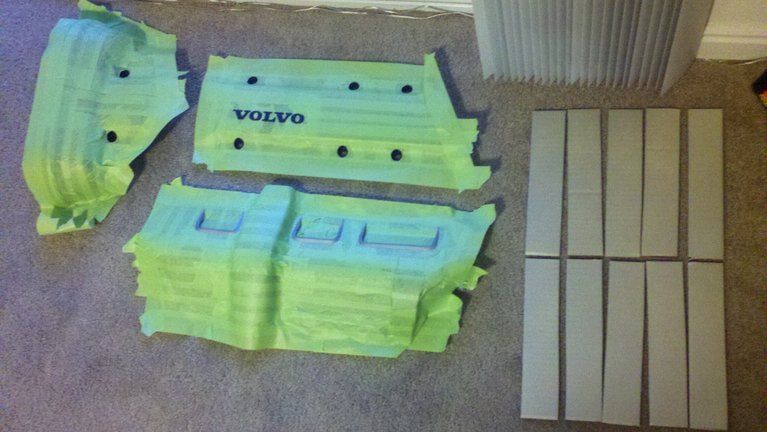 For the 'R' in the fuel-rail cover, I recycled my rear 'R' emblem and did some dremel work on both the emblem and the cover to get it to fit into the recession; although there didn't appear to be a way to get it perfect due to the curvature of the cover. Used JB quick-weld to attach. I think it fills the recession in nicely. Props to DarekP for the idea and advice!!!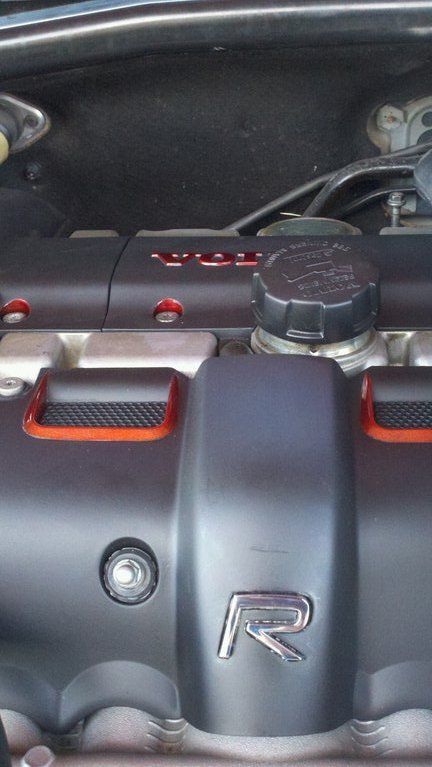 In addition to the paint, I sanded and (partially) polished the CAP. This is quite the undertaking and is certainly not the type of project you want to undertake with less than 6 weeks until your wedding. I recommend using a hand sander or DA if you have air. My sanding grit was as follows: 60-120-400/500-800-1000-1200
As you can see, the final polish hasn't been done as I haven't found the time yet and it's been a month without driving so you understand. I plan on doing a rubbing compound/fine finishing polish/aluminum polish with my harbor freight 7" buffer. Replaced my broken CAP-to-turbo clamp and heard the WG for the first time in ~3 months maybe?
So to wrap up, glad to be at 1000 posts, and look forward to the next 1000.