SOLD
Make/Model: Volvo T5R sedan
Year: 1995
Mileage: 187K - true, odo has not stopped
Color: Black
Transmission: Auto
Location: Rockville, MD
Selling Price: $3800 OBO
Contact Information: PM for further contact information.
I'm posting a feeler thread for my T5R sedan, which I purchased back in July and restored and modded into a safe, reliable and fun car. I found it on CL posted as a project/parts car because as old cars tend to do, it had degraded in a number of areas and got too expensive for the previous owner to keep on the road. In a months time I turned it in to a Grassroots magazine $2012 challenge car (will be featured in the spring). I loved it so much, given that the previous owner had actually taken pretty good care of it, that I continued to work on the car and have been using it as my daily. However, since I already own an SR, having a second sedan is getting a little redundant. I would really like to have an 855R or 855 HPT (obviously I would consider trades for one of these models) to make those ikea runs a little less challenging. That being said, I am not in a rush to sell this car, the more I drive it and work on it, the nicer it gets.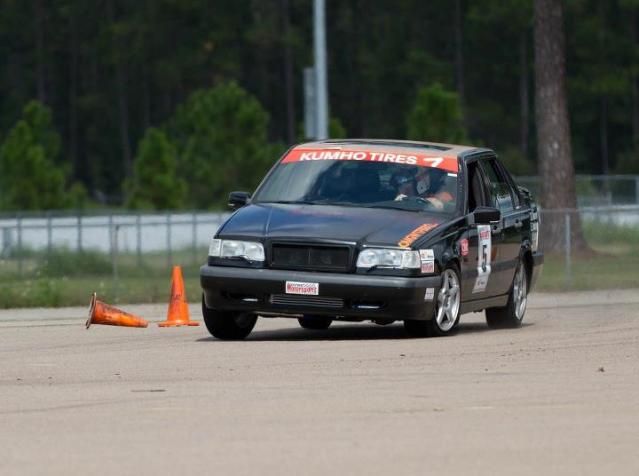 A great deal of work has gone into this car in a relatively short period of time. Service parts in the last 400 miles:
-
ALL
the motor mounts. Front, Rear, lower right, upper bushing and even the bushing on the firewall are brand new.
-Axle boots
-Front control arms
-Front sway bar links
-Front brake lines
-Replaced one of the leaking oil cooler lines
-Numerous cluster bulbs
-Trunk shocks
-Front and rear oxygen sensors (no more check engine light)
-Blower motor
-Heater core ("improved version" with lifetime warranty), hoses and firewall junction block
-Trans fluid flushed
-Oil changed with mobil 1
-Brake fluid flushed with ATE super blue
-Coolant changed
-OEM thermostat and seal
-OEM spark plugs, coil wire and rotor (remaining components are OEM and nearly mint)
-Seat back cable replaced
-Glove box latch repaired
Not everything I used was OEM, but either an OEM equivalent or trusted after market brand. I am a volvo technician and fix these cars for a living. Nothing was half assed and everything was done with a great deal of care. Now, since I wanted to give the old girl a bit more grunt, some performance mods were done:
-NA cams timed using IPD tool and recommended specs
-FMIC - universal kit was used, but the aluminum piping was professionally welded to minimize the use of couplers, it is truly a custom setup.
-3" turbo housing on the stock 15G turbo
-FULL 3" exhaust from the turbo to the tail pipe. It has a 3" high flow cat, but nothing else. It's about as free-flowing as it can be, emissions compliant and also a bit noisy
-MBC w/ boost set at 15 psi
-2 10" slim cooling fans
-trunk mounted battery
-prosport pillar mounted boost gauge
-IPD CBV
This is not a slow car.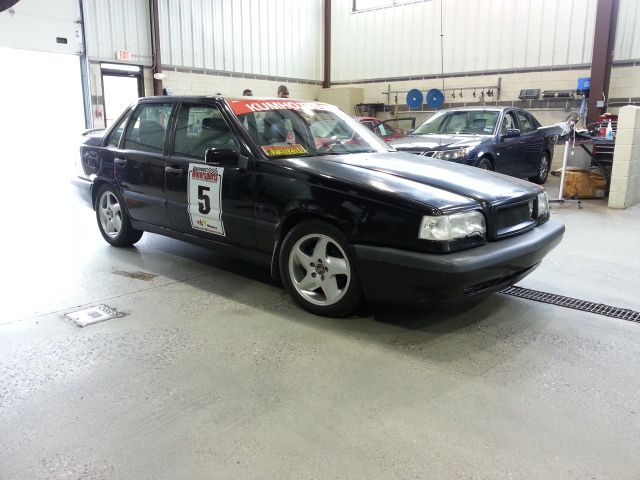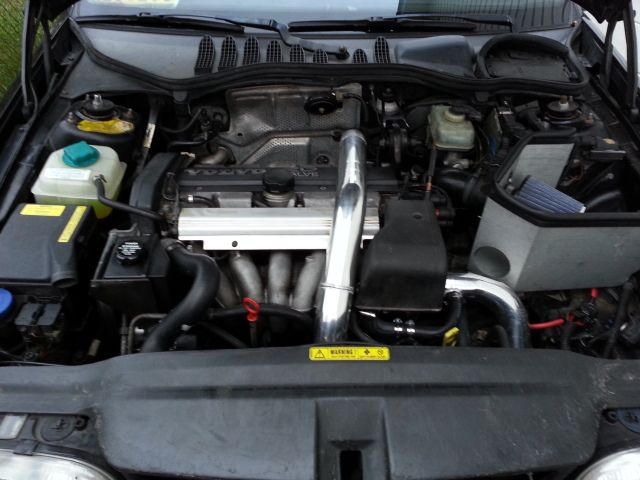 IPD INTAKE PICTURED NOT INCLUDED - will have the OEM box with K&N high flow element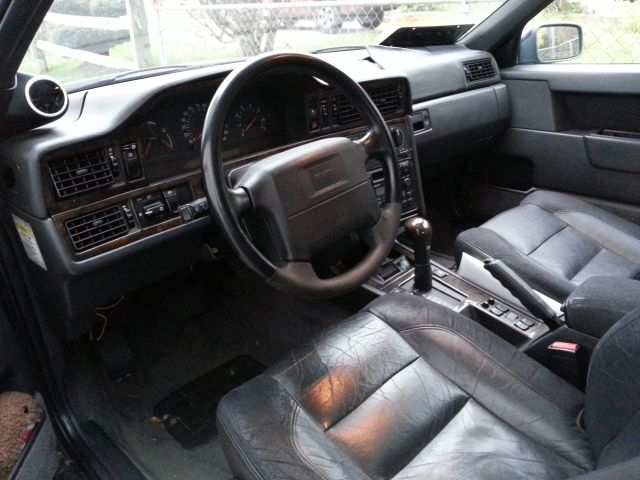 Previous owner had also recently installed Bilstein touring struts/shocks all around, ATE slotted rotors all around, and Kilen lowering springs. The alternator, radiator and the majority of hoses appear to have all been done in recent history. It had aftermarket wheels, but I replaced them with OEM T5 wheels and the michellins still have a bit of life left. AC blows cold, heat works great, cruise control works fine. Also, the interior is pretty clean for a car its age.
The bad:
-The car had been in a mild front end collision and the R bumper was in pieces and too far gone to try and repair, so it has a plain old 850 front end and an IPD style mesh grill. The bumper doesn't line up perfectly with the fender on the passenger side.
-The rear right quarter and door has a dent
-The hood, roof, and spoiler had peeled quite badly. They were sanded and painted with rustoleum enamel. Trust me, it looks way better this way.
-Passenger airbag cover has peeled back and the dash has a few cracks
-Seat heaters and memory functions don't work - wasn't a priority for me to fix.
-Driver floor mat is missing
-PCV pipe that lives behind the intake manifold is in pieces - I plan to fully service the PCV system completely before selling the car.
Thats it, if you have any questions please PM me.