I dismantled my headlamps to experiment with the blackout style I have seen others do, but not painting everything. Definitely easier to do that, but I don't like them with no definition.
DIRECTIONS FOR LENS REMOVAL
Followed the basic directions on the write up thread (C30Crew). Using a narrow gouge tool (used for woodworking, Lino printing, etc.,) I was able to remove 90% of the old butyl from the track. The butyl on the lens, I just heated gently & used a blob of the butyl already removed to rub clear the lens edges. It likes to stick to itself, so rolling a chunk against a thin layer will pickup the thin layer everytime. No need for any chemicals.
I painted the chrome (after light sanding w/1000grit) with Rustoleum trim black. I left the hi-beam reflector & Projector border chrome. Coating the chrome with vaseline, then painting, then wiping the paint off works. Taping the chrome does not.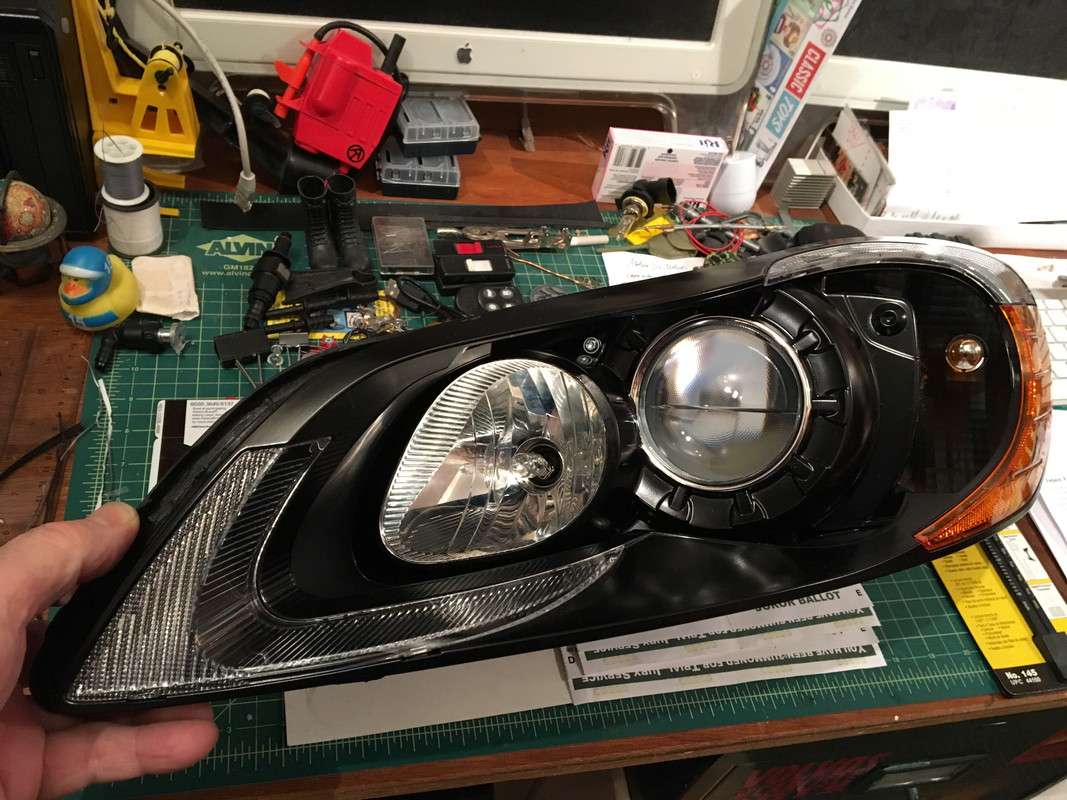 Sanded the lenses (100k miles, pitted) with 400-7K in 500 grit increments. Then polished with 4 stage compound-polish. Definitely no perfect by any means, but much better than they were.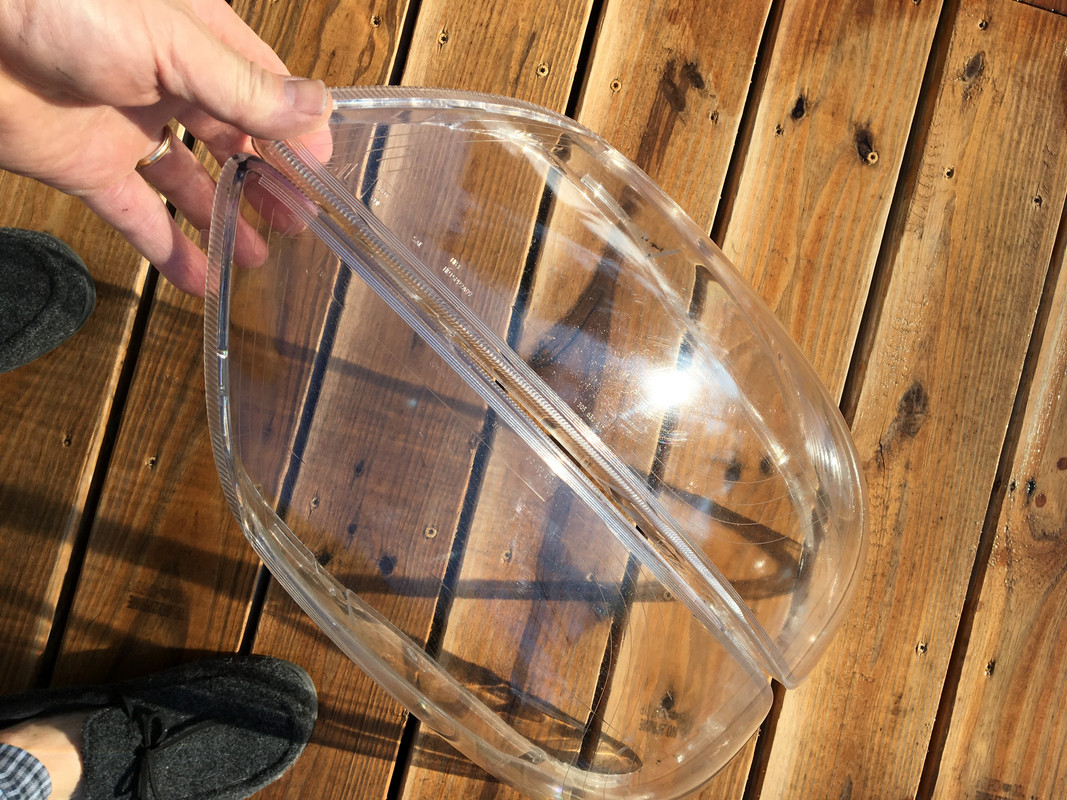 test fit lenses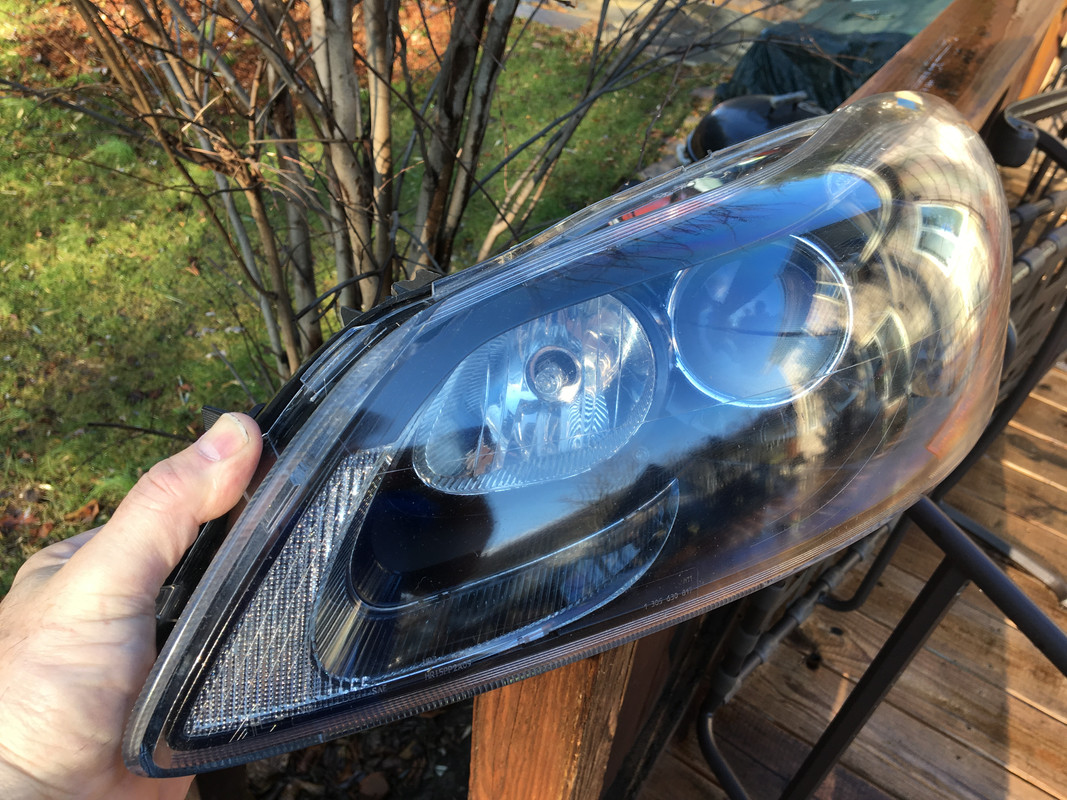 Trial fit on the car, comparison with stock.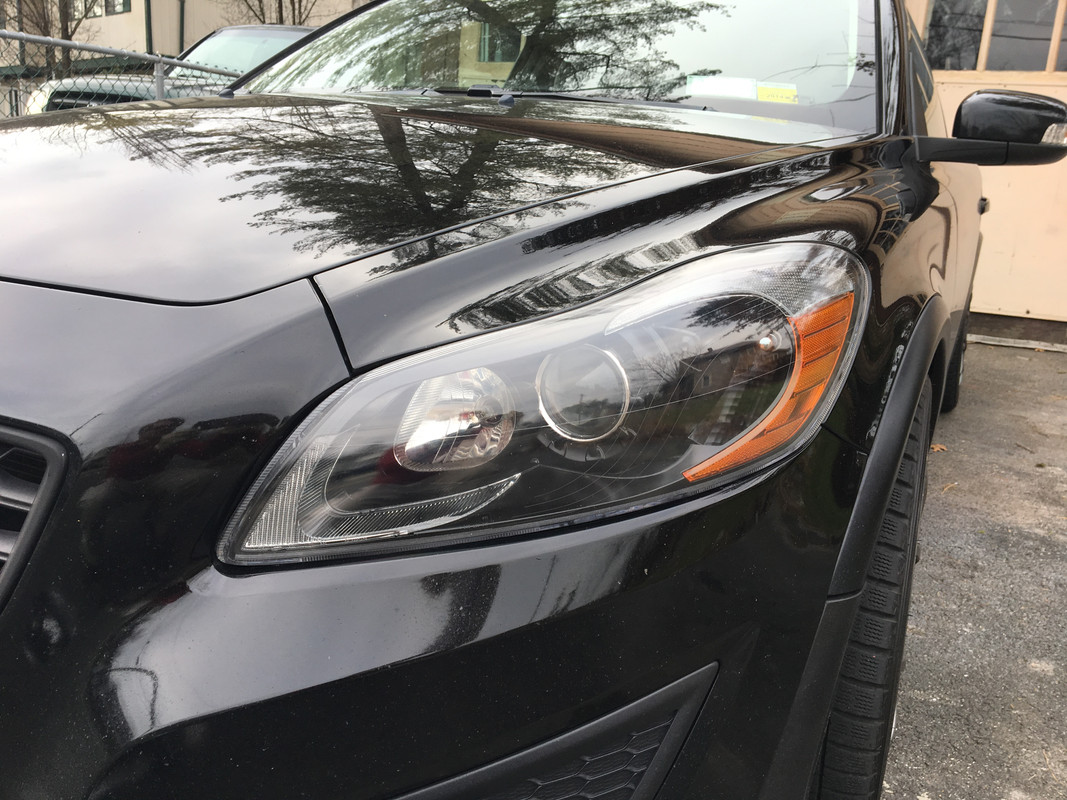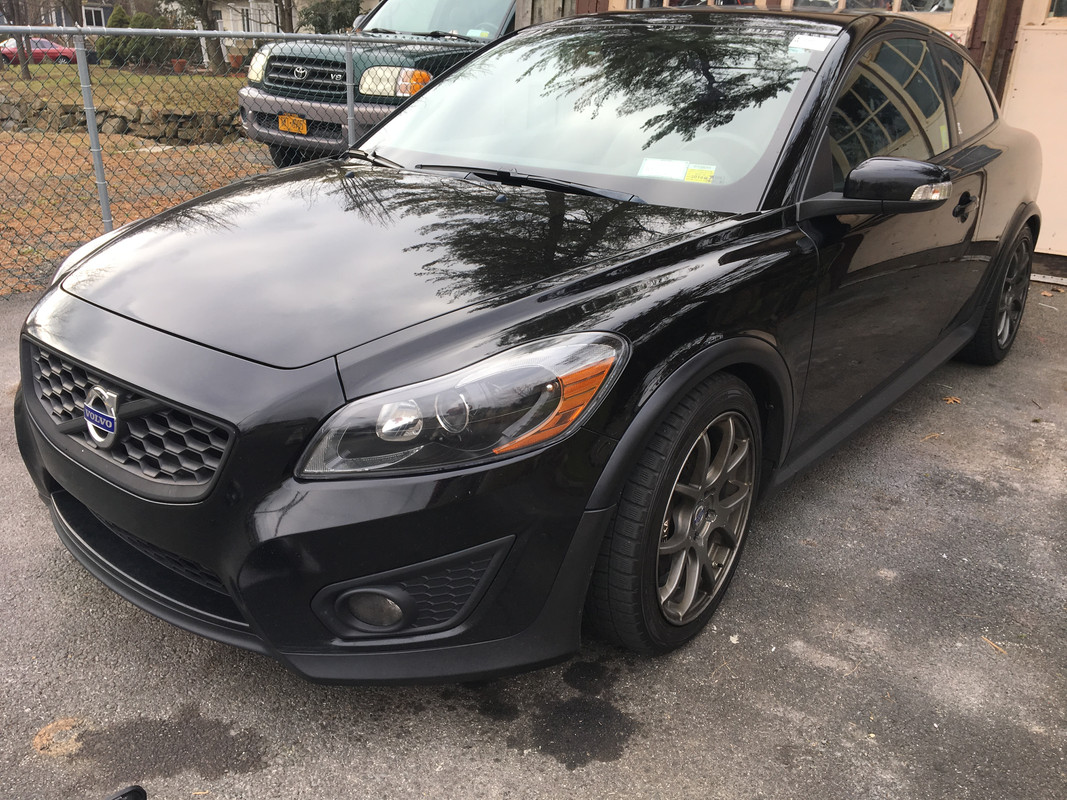 stock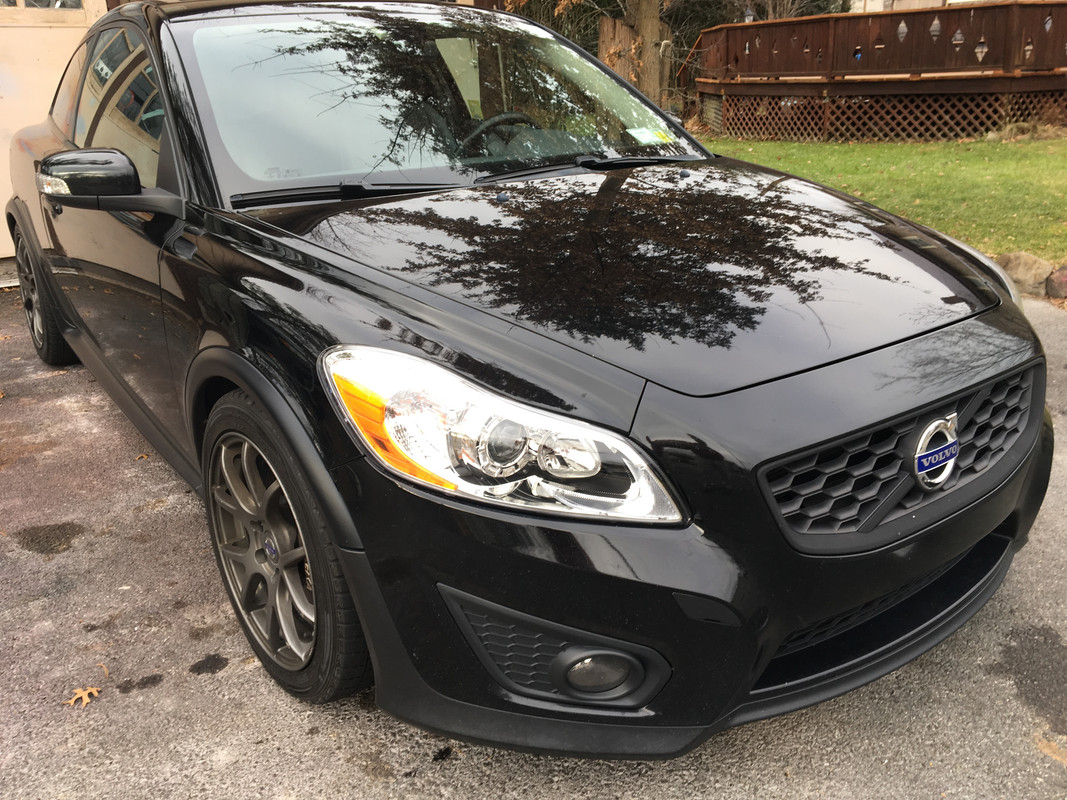 modded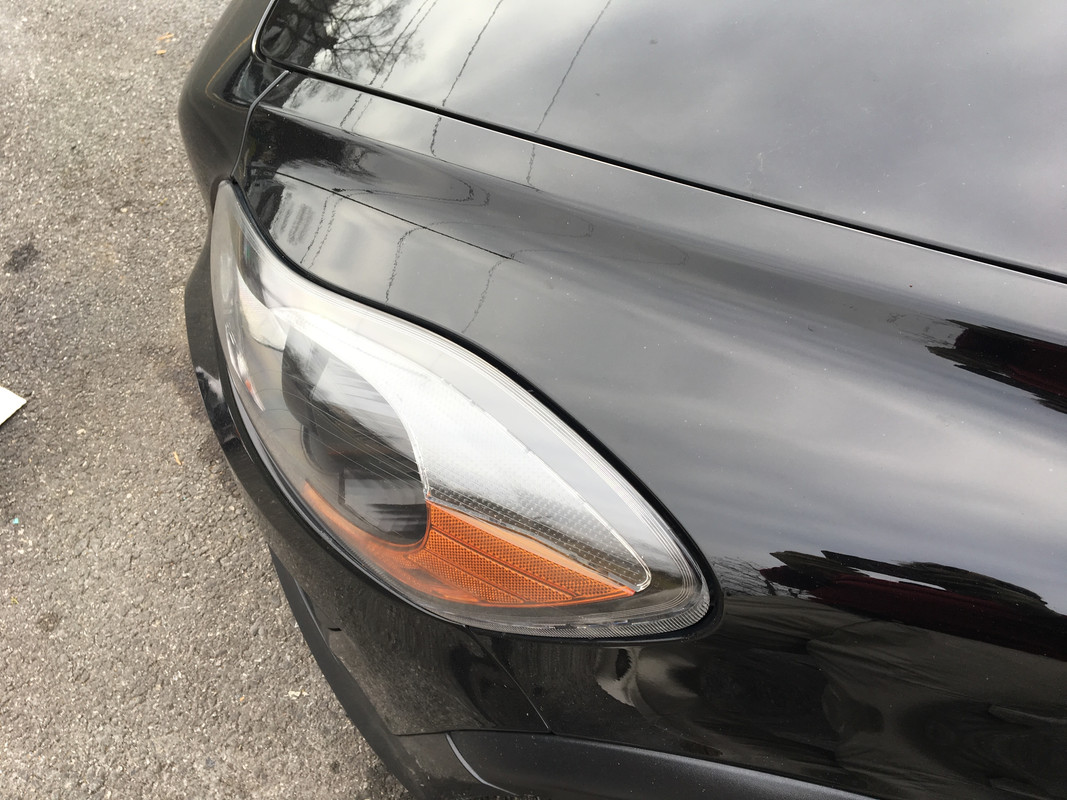 stock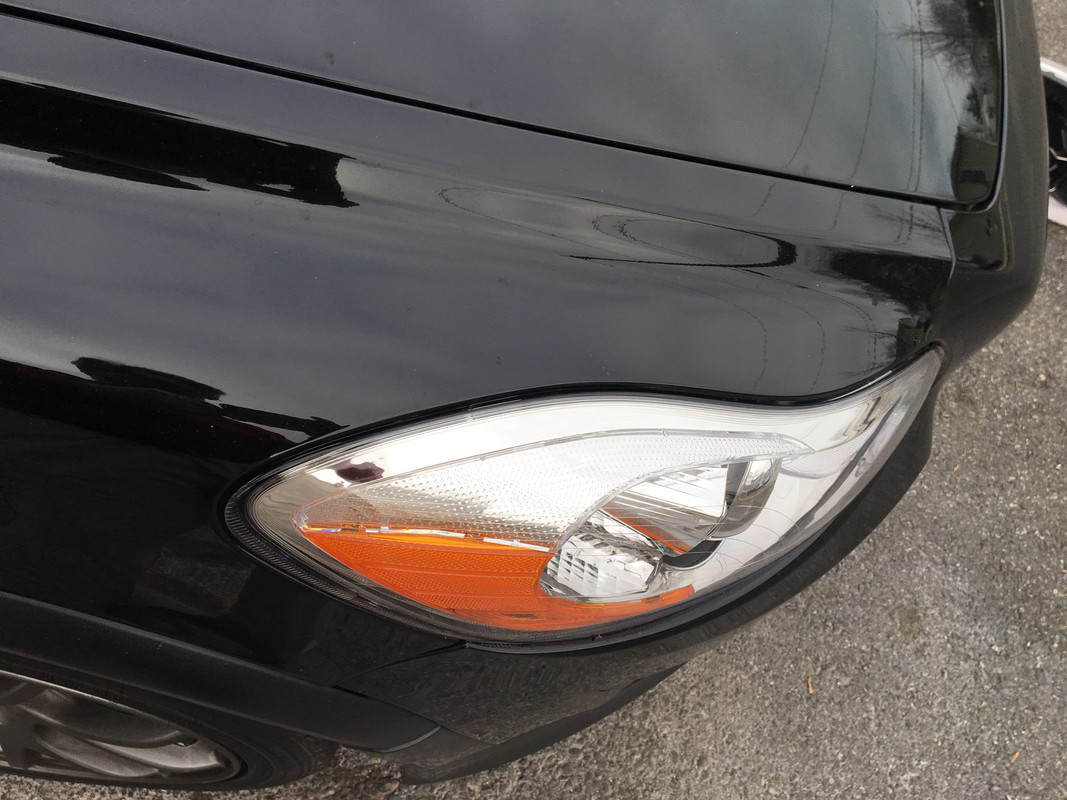 Pretty happy with the look from various angles.