Discussion Starter
·
#1
·
Last summer, I was lucky enough to pick up a set of used Vanilla BRC rims. I love them; I have always loved them and just assumed I would would never get a shot at owning a set.
They came with super-cheap 235/35-19 tires installed:
And I have suffered cracking. Lots of cracking. Like, 8 separate cracks over 3 of the wheels in the space of 3 months. I was running the tires at maximum pressure. These cracks were NOT the result of hitting big pot holes or something, I would just notice that pressure was getting really low and would find the crack(s).
All of the cracks have been professionally repaired, and I have replaced the super cheap "Velozza" tires with very nice Dunlops in 255/35-19, only test fitted before winter: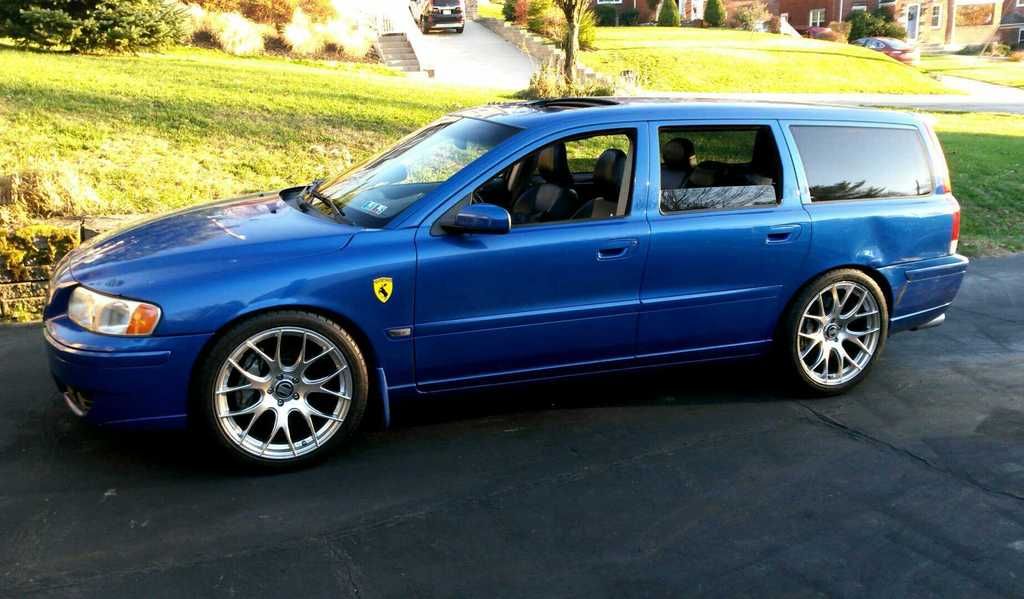 The tires are BIG; the front rubs a tad, but I figure a bigger sidewall is my best chance to prevent more cracking.
I never had this problem with my 18" American Racing rims. I asked this question before and didn't really get any useful information beyond one other person that has cracked a Vanilla wheel.
http://forums.swedespeed.com/showthread.php?237815-Vanilla-Performance-wheel-keeps-cracking
So, my questions:
Could the cheap tires have been a big contributor?
Are these Vanilla wheels just prone to cracking and I should cut my losses?
Would a higher quality set of 19" wheels be a better choice, or should I jump back to 18"?