We have just returned from an incredible road trip in our new XC90. Overall, it gave us outstanding performance, comfort and safety.
Here are some quick figures and then a ton of pictures & videos to show you our 2016 R-Design in some amazing environments.
~11,000 ft - Highest Elevation
6077 - Total Miles
114.25 - Hours driven
25 - Days on the Road
23.9 - MPG Average
16 - Different States
12 - National Parks
6 - Times listened to Freebird
4 - Passengers
3 - Worlds Largest things
$2.30 - Lowest price paid for 93 octane
2 - Sensus Reboots
1- Broken Windshield
1 - Cracked Grill
We started in Atlanta, GA and went to St Louis for the first night (550 miles.) We were almost to the World's Largest Bottle of Catsup when I noticed 113 degrees on the dash! Got a big surprise when we stopped and after we all took a quick picture and got back in the car,
the Sensus gave us a double reboot.
Maybe it was 4 phones that all had Bluetooth turned on and with the heat, it had to reset. Only time I've ever seen it do that.
Great way to build my confidence on Day 1. After that - we rode with just one phone with Bluetooth on. No other reboot issues came up for the rest of the trip.
http://www.catsupbottle.com/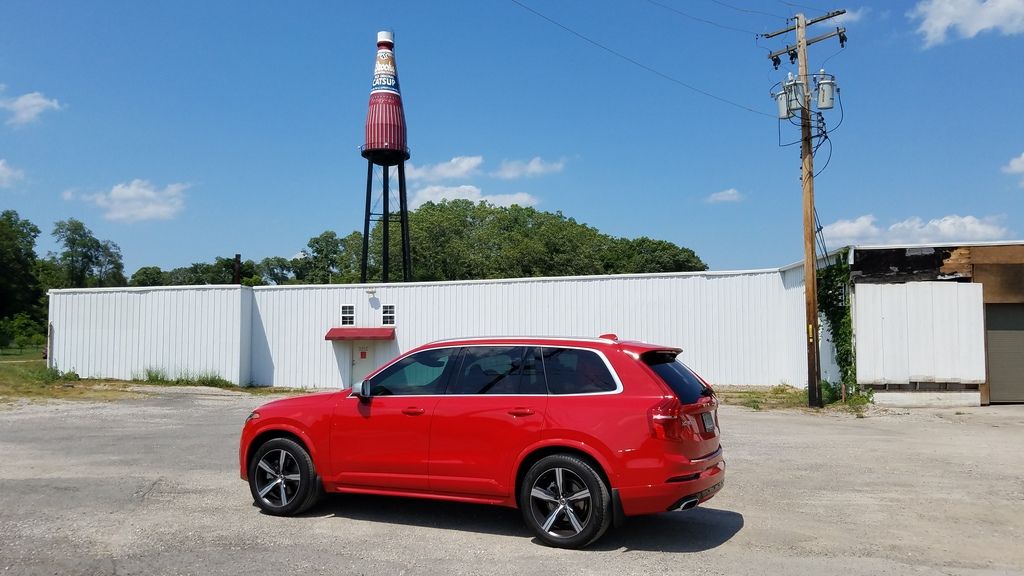 St Louis Arch - The gateway to the west!