Discussion Starter
·
#1
·
For the last week or so, a very cyclic/repeating noise has come from under the hood on cold starts only. Warm engine does not reproduce the sound.
These two things make me think that the noise is from the accessory belt area, maybe a bearing that is starting to lose the battle with time. I have never dealt with belt-work before, and my attempt to look at the area didn't indicate that the belt was slipping but did have good tension.
I've scheduled an appointment with my indy as anything belt related scares me (I had a water pump bearing go in my 1993 subaru svx and the related problem spread and ended up shredding my timing belt).
Noise is hard to catch with my phone but here is a video. I had to turn it all the way up on my mac to really hear it since it's pretty faint.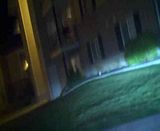 Any thoughts on a first impression? Car just turned 70k and has original belts etc.
TIA