Discussion Starter
·
#1
·
For those who have been following another thread of mine I had a metal rattling noise coming from the rear I could not identify.
Today I did! It came from my Elevate rear sway-bar I installed few months ago.
I could not see it when inspecting the sway bar but I realized that the end-link threaded rod is much smaller in diameter than the Elevate sway-bar. This was causing the end link to shift when the nut would loosen just a bit.
I thought I'd share the fix I did for all those who have this Elevate setup:
Keep in mind I have vertical end-links (horizontal holes on the sway-bar)
I fixed it by machining an aluminum sleeve to fit between the end-link threaded rod and the sway bar hole.
I'll have to double check the dimension tomorrow to give you what I used but I was able to find a standard aluminum tube that just fit the sway-bar hole to which I machined the inside with a simple drill bit. I used a lay I have at my work shop but it can be done with a simple drill I believe.
Here is what I did:
- You can see the huge gap -
- Fits right over -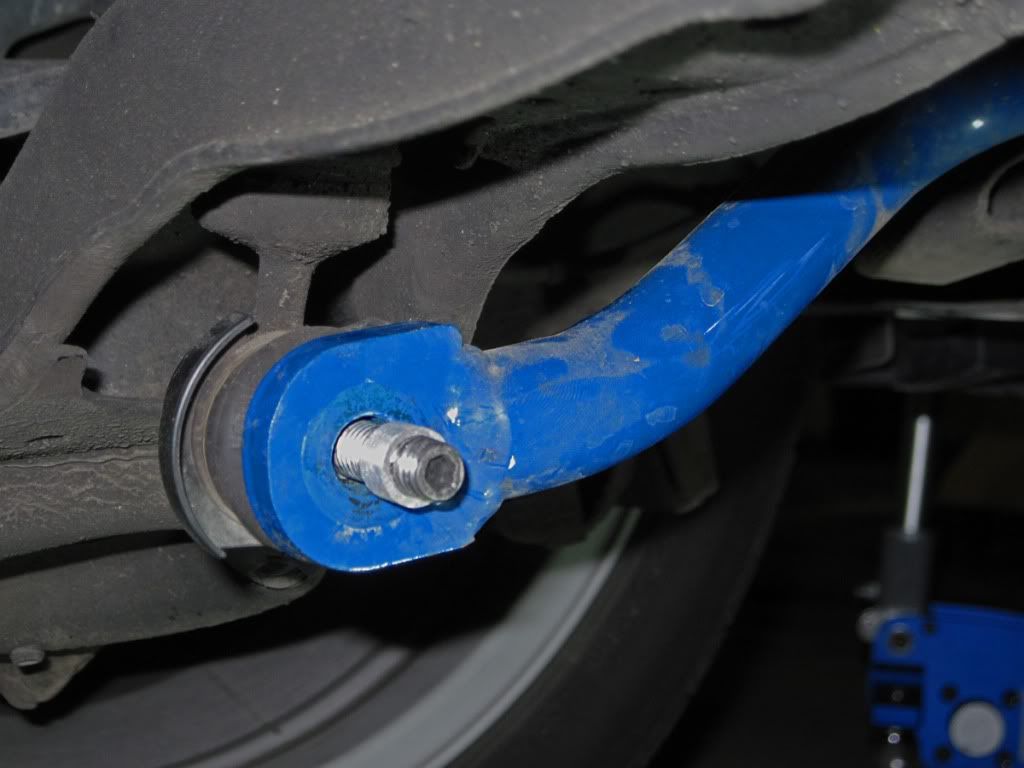 - pushed in -
NOW I CAN ACTUALLY FEEL THE STIFFNESS OF THE SWAY-BAR . . . LOL
Sorry for the crappy shots. I borrowed a camera that could not focus on the right thing