**sold 10/18/15**
($270 shipped continental US)
I bought, and installed these springs on my 2.5t awd, and promptly removed them. They have precisely 41 miles on them, a few scratches here and there solely from the install and removal process.
I'm taking a loss with shipping because they're not "new", but they are pretty much, would like $270 and I am paying shipping.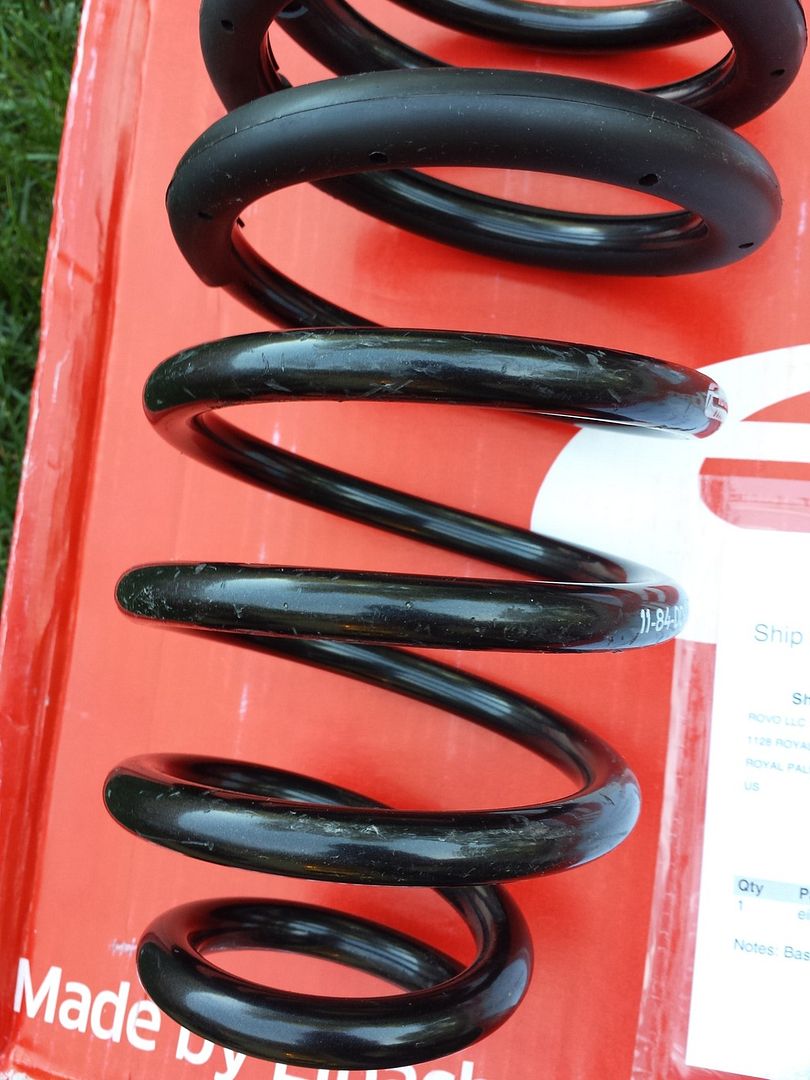 This is the worst of them all, but can gladly take closer pics of all 4 if you'd like.
Lemme know any questions