Hi all, I am a new member to this forum and wanted to introduce my self since i never really do that I thought I give it a try...My name is Doug I am from Florida /Sarasota and I do like Volvo's...I have s60r ,850 T-5 and she drives xc90...
links below


you can find pictures in the link below , cause photobucket sucks ballz.


https://www.diyauto.com/manufacturers/volvo/generations/s60/builds/dougy-s-s60r-by-dougy
Volvo S60R GT3582R Dyno 692/580 awhp/torque tuned by urbastuning.wordpress.com Gustav aka Contrast
current set up 06/2018

things done/modded and past setup's


GT3582R Turbo Upgrade -Tuned by Hiltontuning.com

20G Turbo Upgrade -Tuned by Hiltontuning.com

Tuned by - HILTON
25 & 30
psi, 401 awph /410 torque with Hilton tune Dyno

CAI - home made


Shimming T-5 block
Four-C strut/shock delete replaced with HD BILSTEIN
2.3l built for under 1000$
Home made boost gauge Pod
Instrument Cluster G
auge pods - custom dual
Rear Toe Bars - custom
Ipd - R boost gauge - sways - lower mount - strut brace conversion - tune

Ipd - OTE pipe

Ipd - Spring adjusters

Custom intake-manifold install on S60R

Rear Toe Bars custom

Older Thermostat housing swap = replaceable thermostat and accessible intake manifold bolt

HD sway end links install "Provenwicked for Camaro"

Boost Gauge Illumination

Intercooler and Fog grill custom

Quarter-and-Fender-panels rolled

Starter Solenoid upgrade

06-07 hood shock uprgade

Upper poly mount vibration Upgrade

Engine cover upgrade = Upper engine mount removal without removing engine cover

Custom S60R Hood Scoop to cool turbochager = under construction


RaceS60R - Down-pipe and FMIC with a modified throttle to inter-cooler pipe

Elevatecars - 3" exhaust.

Vivaperformance - LCA poly bushings - superflex rears - polwerflex

Vivaperformance Aluminium-radiator-install

04 OTE pipe mod to fit 06 and 07

alum. Crank pulley

Coolingmist running 100% Distilled water

Custom Spoiler fit from (96 Prelude)

Front mount Eng./Trans Setrab oil coolers

Trans oil filter

Ipd - HD-TCV

Billet Oil-catch-can

Prosport ATF,Oil temp gauges

Wheel spacers and Lugnutz- 10mm front - 15mm rear

Anglegear drain plug

Front bumper mesh for Intercooler and Fog grills

Rear bumper vent mesh for 06 and 07

Powersteering rack heat-shield

Horns-relocation

Firewall Turbo heat shield replacment / Mod

Wiper delete - bumper holes


Rear Diffuser for 06 R bumper
FMIC - bumper FIX
Upper strut bar using factory one - custom.
2015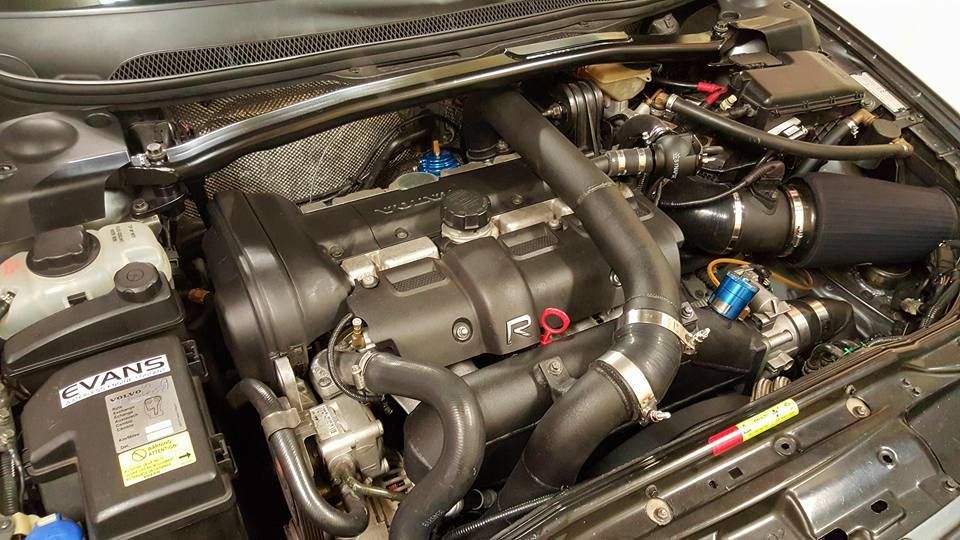 here is my s60r back in 2011