Discussion Starter
·
#1
·
do88 is a Swedish company, based and rooted in Nykvarn. We have been in this business since 2007 and has mainly had our focus on Saab and Volvo since, with several model adapted intercoolers developed over the years. Earlier this year, we took on the project of developing a bigger and better performin intercooler for the Volvo S60 / V60. Here´s our achievement!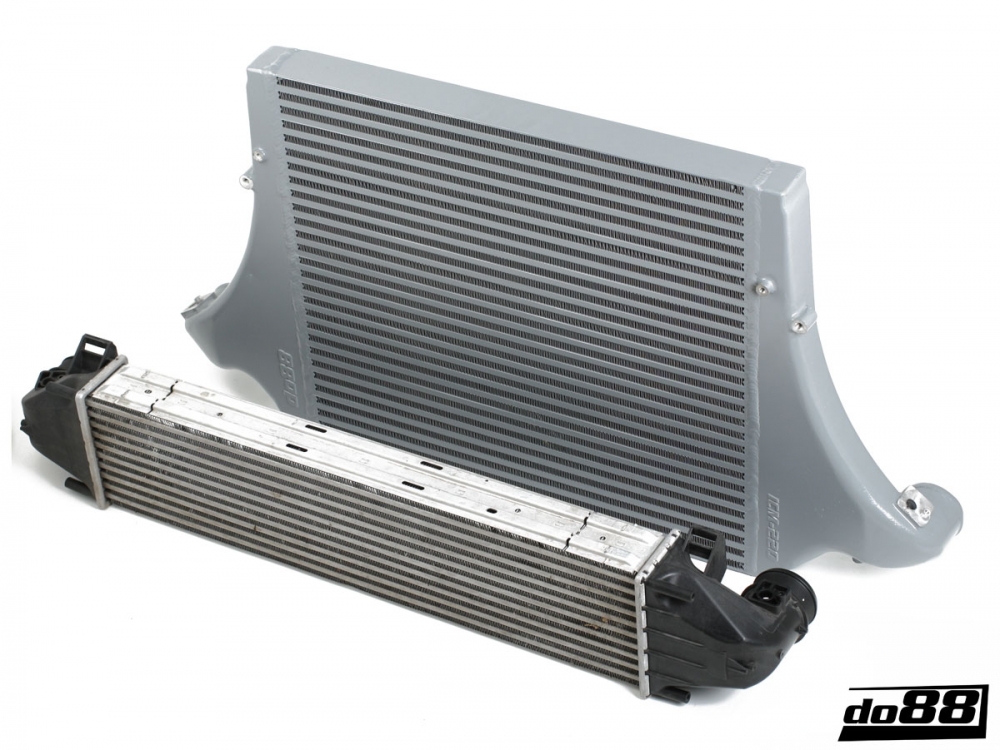 666 USD​
As ever, performing continuous and repeated tests to verify that our theories work just as good in practice, as on paper. Using in-house 3D scanning, CFD analysis and flow bench verifying, the step from development to production is never far and we can easily change, modify, rethink and revise our products. We consider our relative smallness as a strength. The products are purchased either directly from us at affordable shipping costs, or from any of our dealers. Customer support is the fundamental corner stone upon which this company rests. Once emerging as a reaction to the absolute lack of customer support related to major, renowned companies, we take our customers very seriously. This is crucial to us. The treatment is supposed to be personal and all questions are answered ASAP. That is the way of do88.
Offered to you is this intercooler for Volvo S60 / V60. This is a top of the line product and the perfect choice for anyone looking to upgrade!
Purchasing a do88 product gives you the right to accept top quality and top performance, at reasonable cost. Let´s lay it out in figures for you:

* Enlarged core volume with 74 %, 13342cm3 (7676cm3).
* % improved air flow through the core at 0,15 bar / 2,18 psi, 448CFM (335CFM).
* 28 % lower post intercooler temperature during the same conditions, 31°C (53°C).
* Offset Bar & Plate cell core.
* Drop in fitment.
* Thorough mounting instructions. See it here!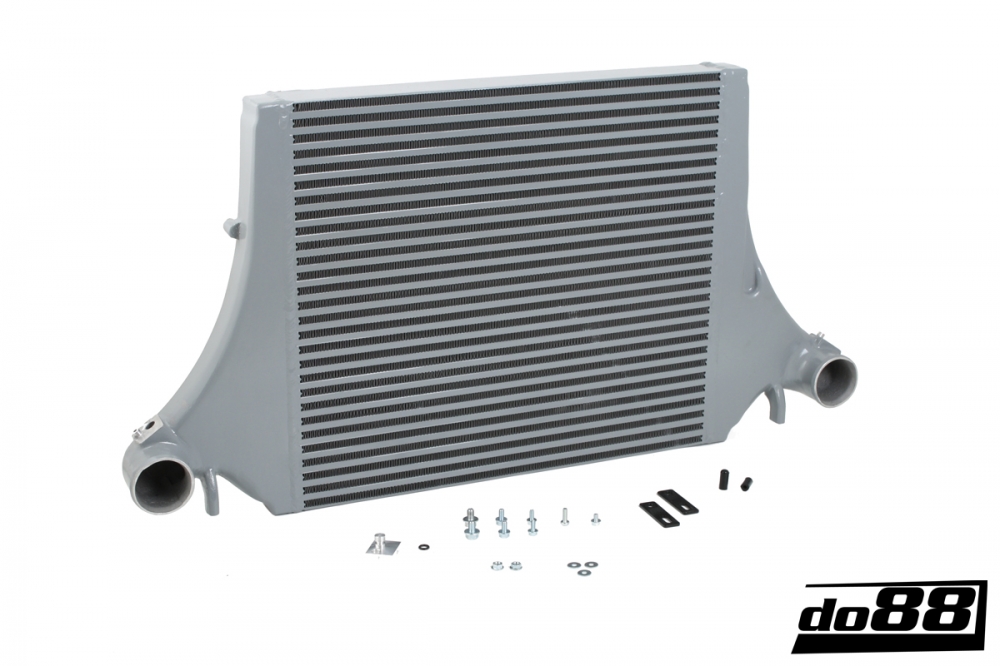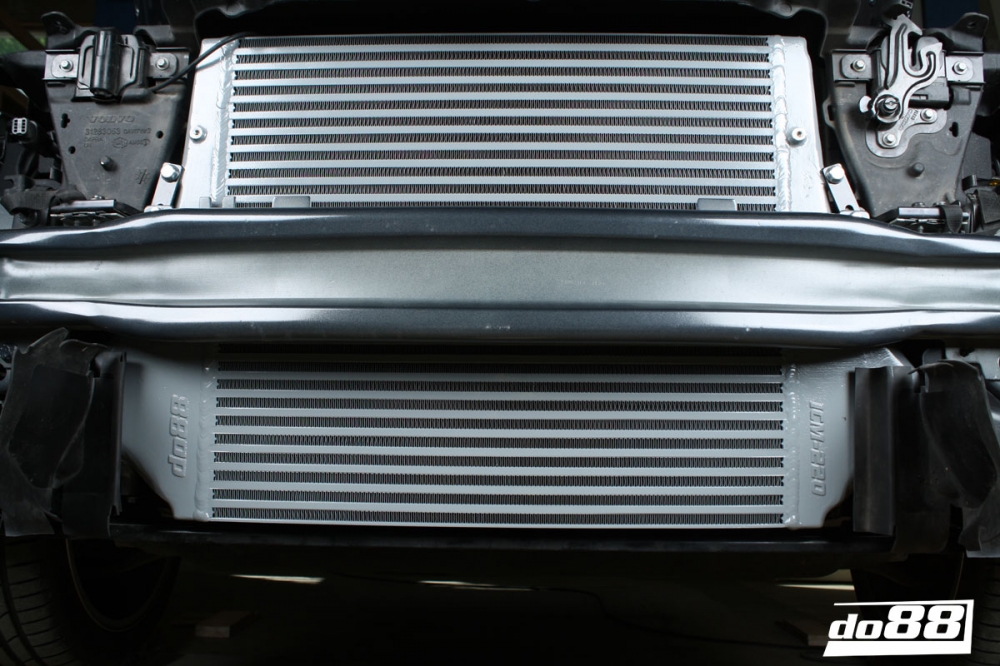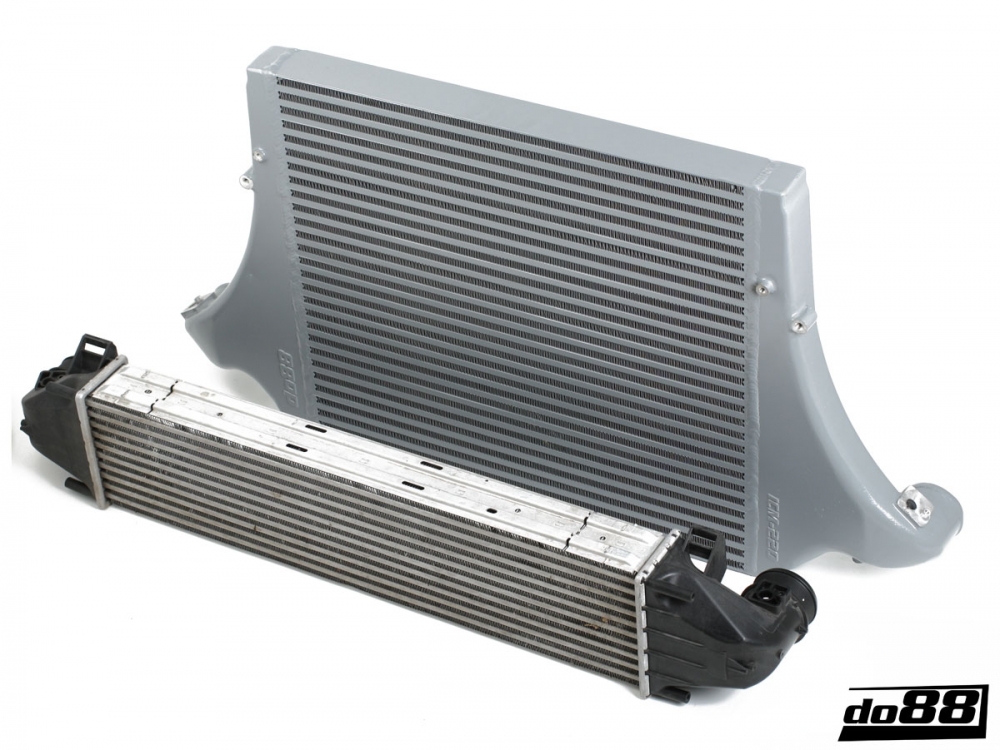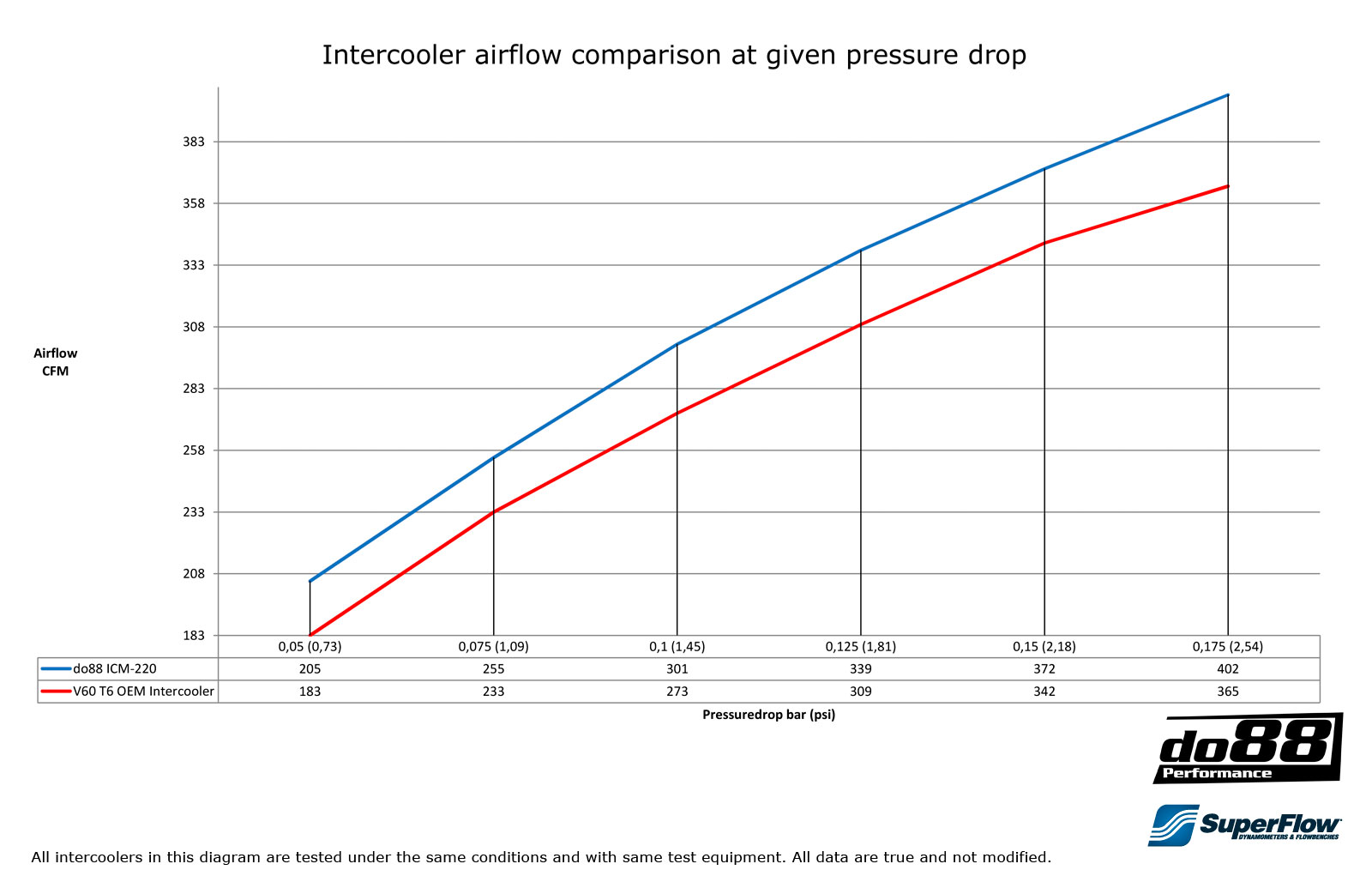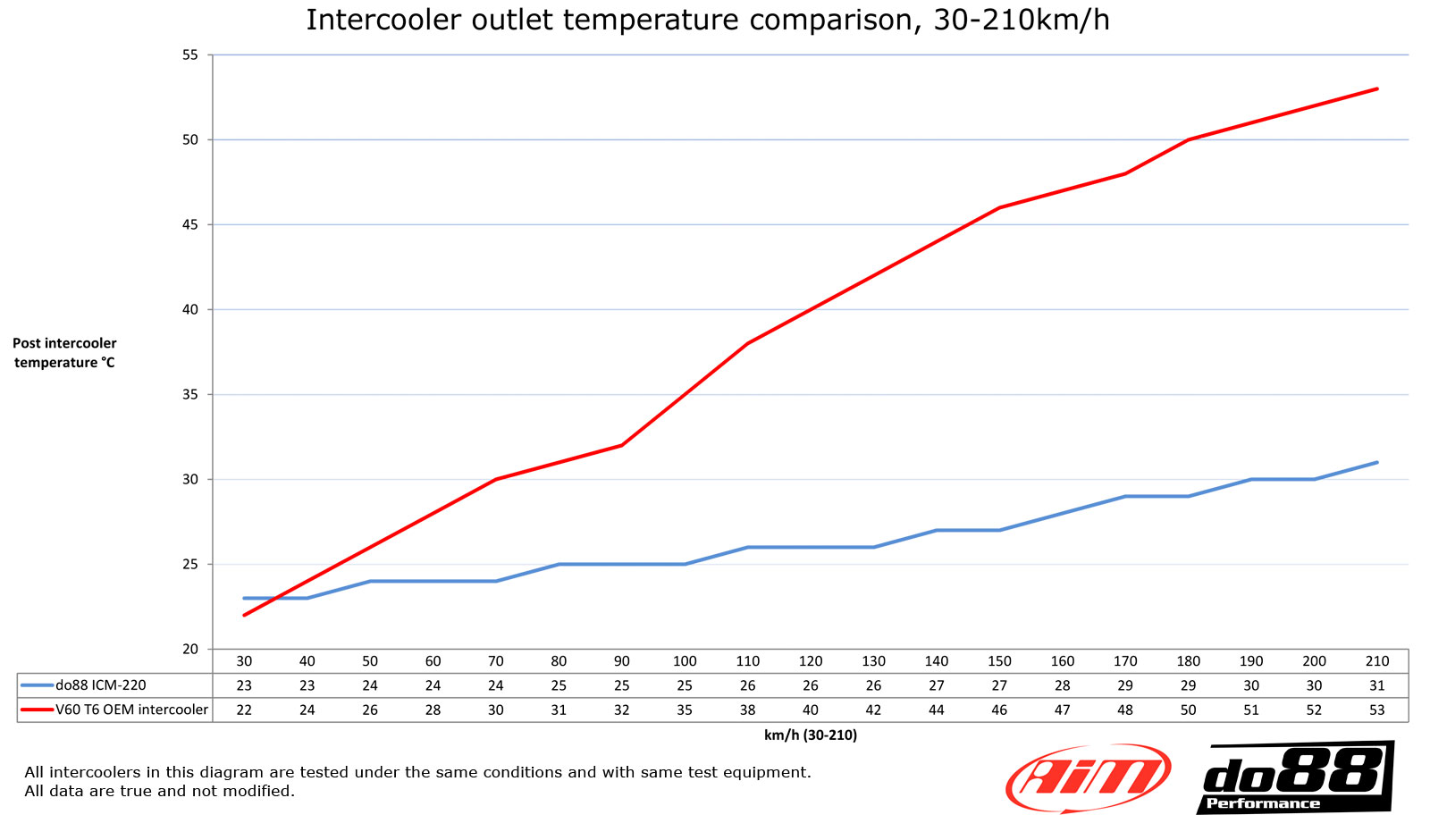 Fitment guide:

Volvo S60 / V60 without radar in grille (for adaptive cruise control and pedestrian detection)

Engine: Modelyear:

T3* 2011-
T4* 2011-
2,0T 2010
T5 2011-
T6 2014-
T6 AWD 2010-
T6 Polestar 2014-

D3 2010-
D4 2013-
D4 AWD 2013-
D5 2010-
D5 AWD 2010-


Transmission:
Fits both manual and automatic gearbox.


OEM-reference: 31338475 / 31319423

*Only cars with 2 litre engine.​
We are ready to ship this item worldwide within 1-2 days. Please feel free to contact us at

[email protected]

, or go right ahead and order your intercooler at any of our partners:
http://www.eeuroparts.com
http://www.eurosporttuning.com
http://www.vivaperformance.com
http://re-volvparts.com