I recently installed load resistors on my S60R with LED daytime running light (DRL) bulbs. I have been running a side business repairing and modifying cars for the past 5 years, and have developed a high attention to detail in making installs appear OEM. I wanted to share with everyone how I installed the load resistors and the parts I used to accomplish this install. This is to get rid of the Bulb-out Warning on the dash when using LEDs in the DRLs.
First, I ordered the LED bulbs off eBay since it was the only place I could find straight base LED bulbs (9006XS instead of the more common 9006 angle base). They were listed on ebay as CREE LED 30W 9006XS HB4A WHITE 6000K TWO BULB HEAD LIGHT JDM SHOW LAMP OFF ROAD for about $30. This is how the bulbs look: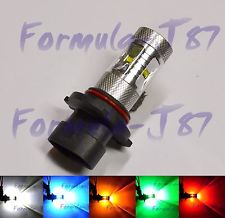 And how they look installed: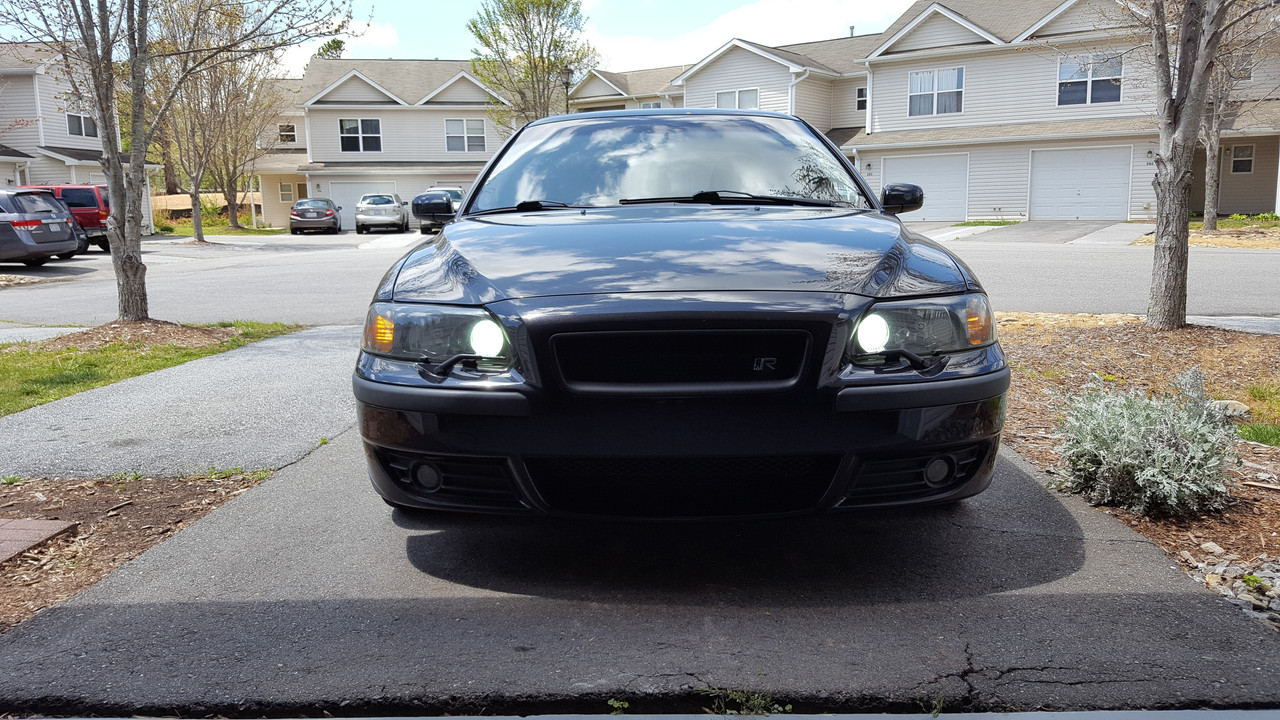 Parts you will need to do the load resistors (A lot of this stuff I have stocked up in my workshop, but figured I would be thorough):
from Amazon.com-
4PCS ARTR 50W 6ohm Load Resistors With Extra Long Wire 17.7 Inch- Fix LED Bulb Fast Hyper Flash Turn Signal Blink Error Code ($9.99)
Install Bay Split Loom 1/4 Inch 100 Foot Coil - SLT14 ($7.99)
Tesa Black High Heat Wire Loom Harness Tape Used By Mercedes BMW VW Audi ($6.49)
Grand General 55231 Red 16-Gauge Primary Wire ($4.99)
16-14 Gauge Fully Insulated Female Male Spade Nylon Quick Disconnect ($7.93)
Connector Ring Terminal, Heat Shrink, 10-12 AWG Crimp And Seal ($9.82)
(Definitely prefer these since they can be heat shrunk and water resistant)
Au-Ve-Co 12669 Extruded U Nut M6-1.0 ($6.49)
Body Bolts M6x1.0 ($12.99)
from Lowe's/Home Depot-
1-1/2" x 1-1/2" x 4ft Aluminum 1/16" solid angle 90 degree (about $8)
Small self-tapping Phillips head screws (#6 or smaller if you can find them, get as short a length as possible)
First, I will go through building a bracket for the load resistors which will also act as an aluminum heat sink.
Start off by cutting a 6" length of aluminum angle bar using a reciprocating saw or angle grinder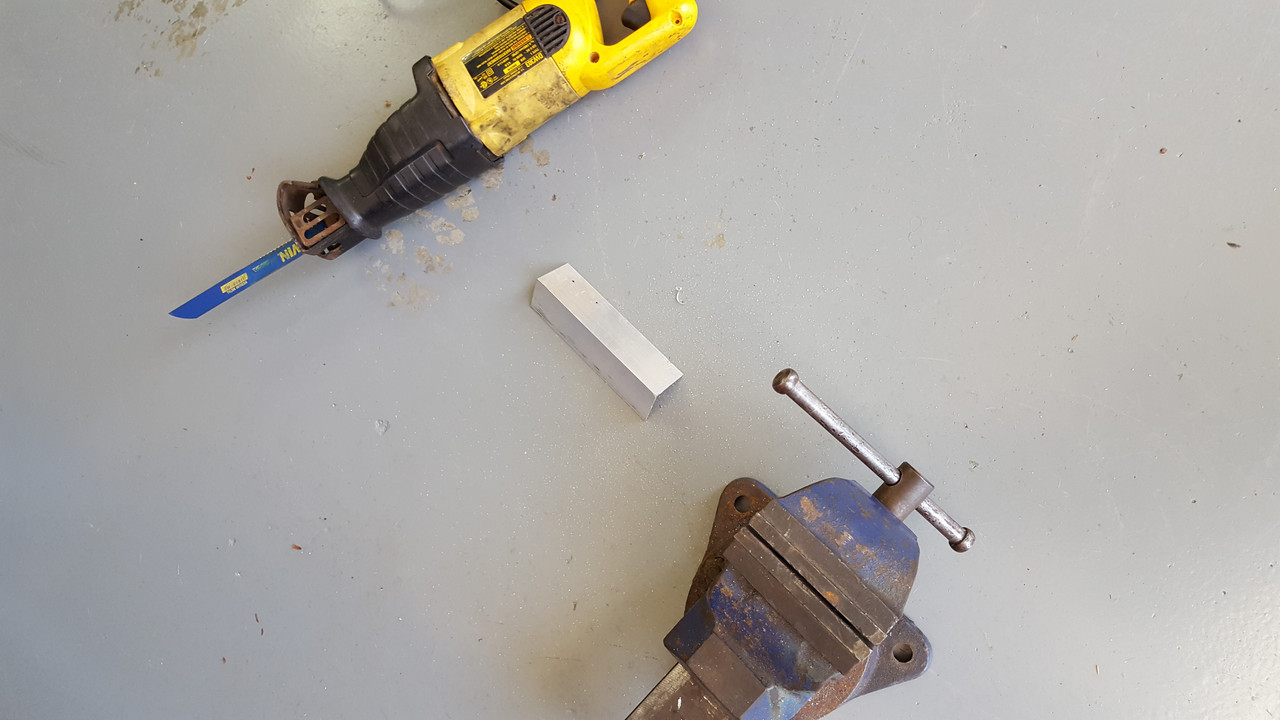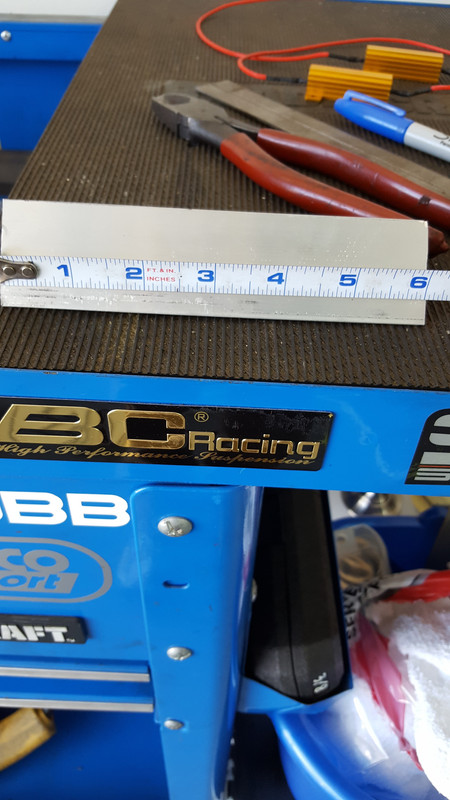 This is the equipment I will use for mounting the bracket like OEM-
Extruded U-Nuts: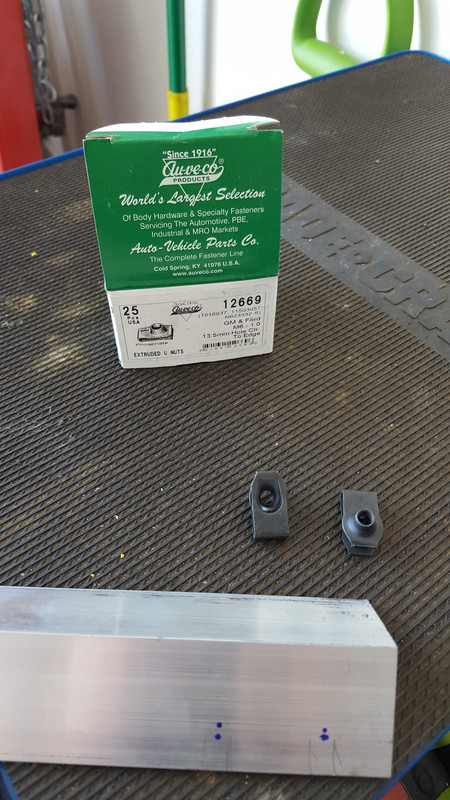 Body Bolts: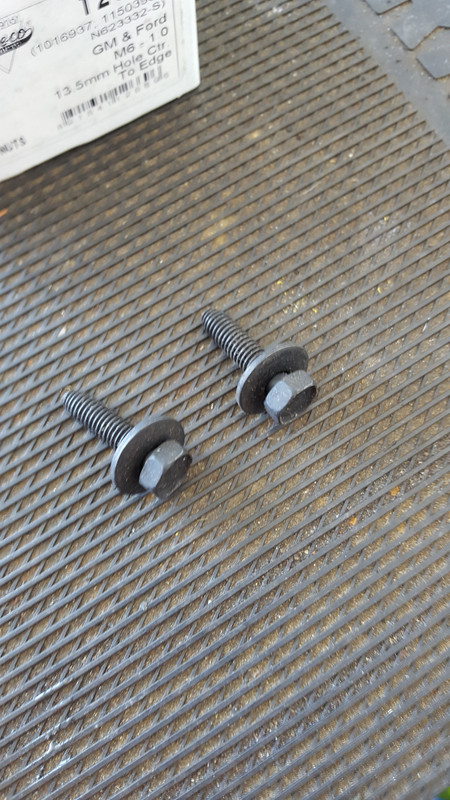 Make two marks at about 3/4" and 1-15/16", down about 1/2" from the edge (or length of extruded U-Nuts if you use a different type)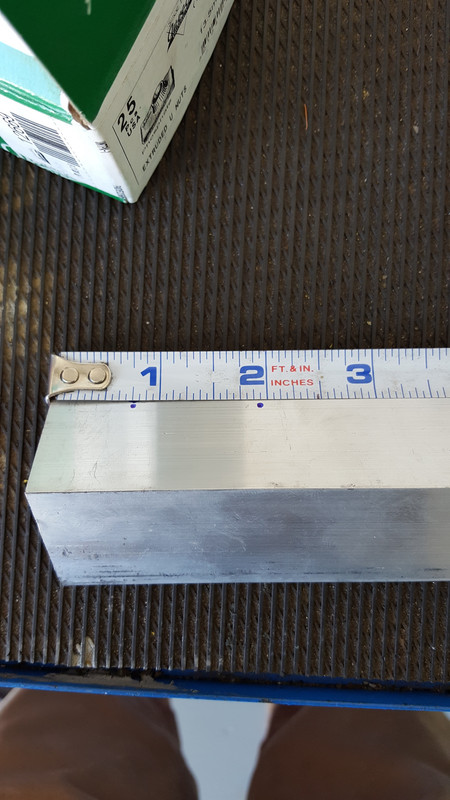 Center punch the marks before drilling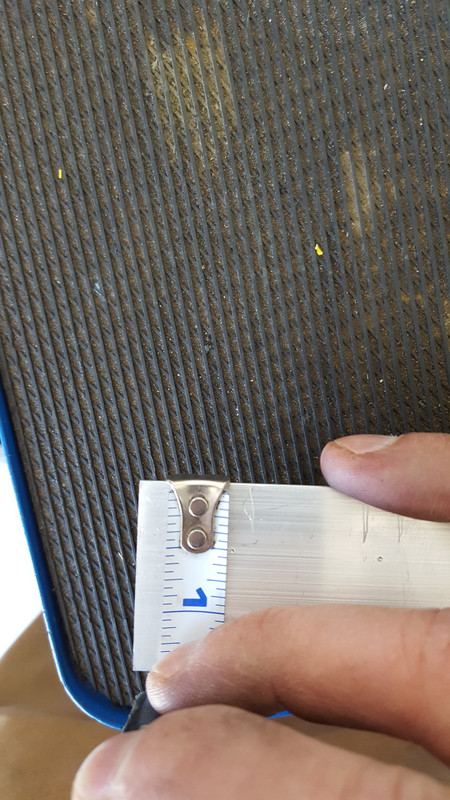 Using a 5/16" drill bit, drill both holes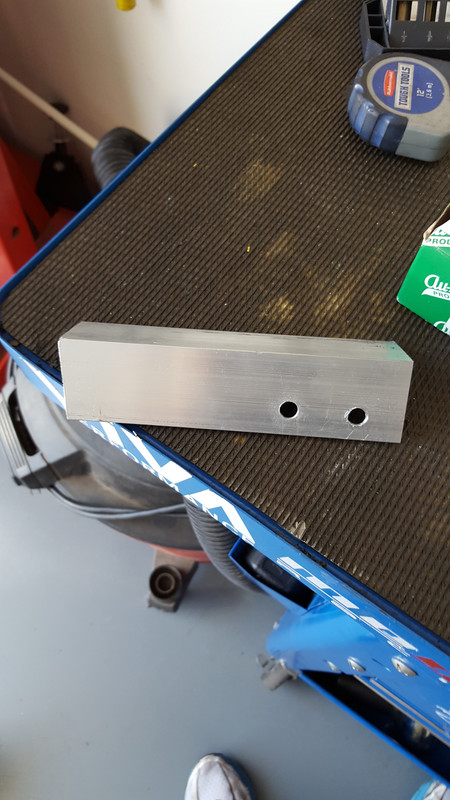 Install the Extruded U-Nuts as shown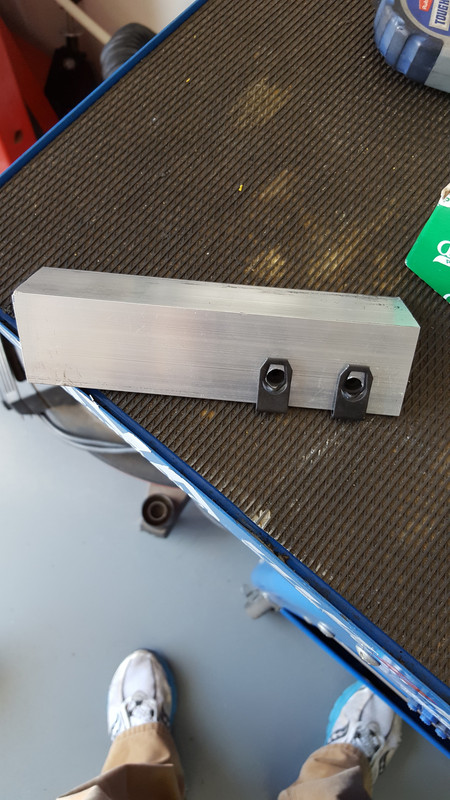 Line up the 2 load resistors as close to the edge as possible and mark the holes, center punch and drill a pilot hole for the self-tapping screws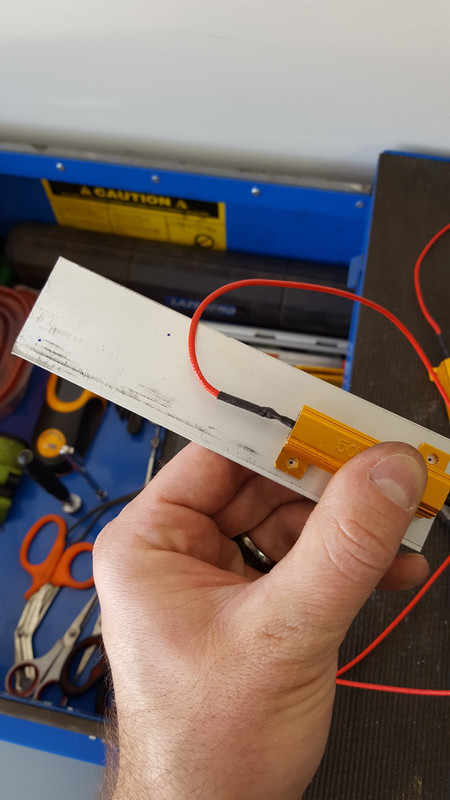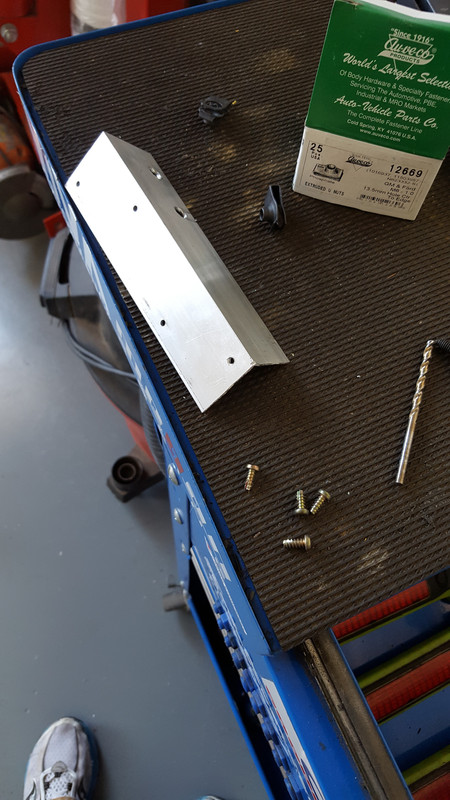 Install the front two load resistors with self tapping screws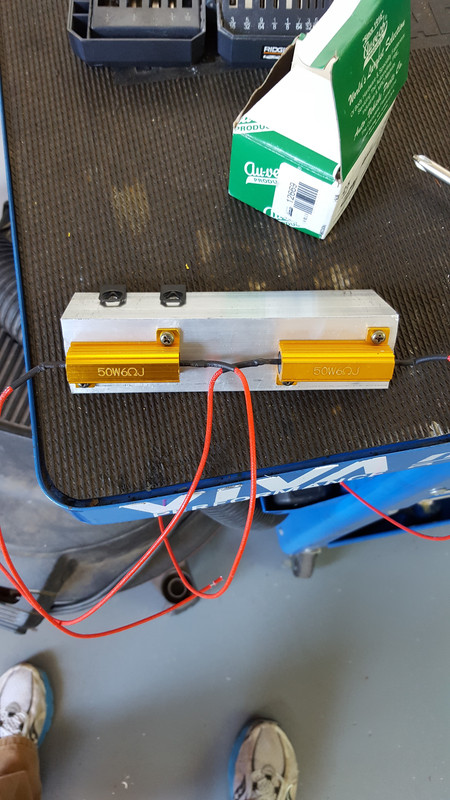 Repeat the same process on the back side to install the rear two load resistors
The dash circuit requires a 3-ohm resistance for each bulb, so the 6-ohm resistors must be run in parallel with each other to create this load. The resistors must then be installed in parallel with the circuit to ground.
So, one side of each pair of resistors needs to be spliced together, and the other side of all 4 needs to be spliced together to ground.
Using the provided vampire taps, the wires can be spliced, and using one 10-gauge ring connector, the 4 wires can be connected to one ground lug as shown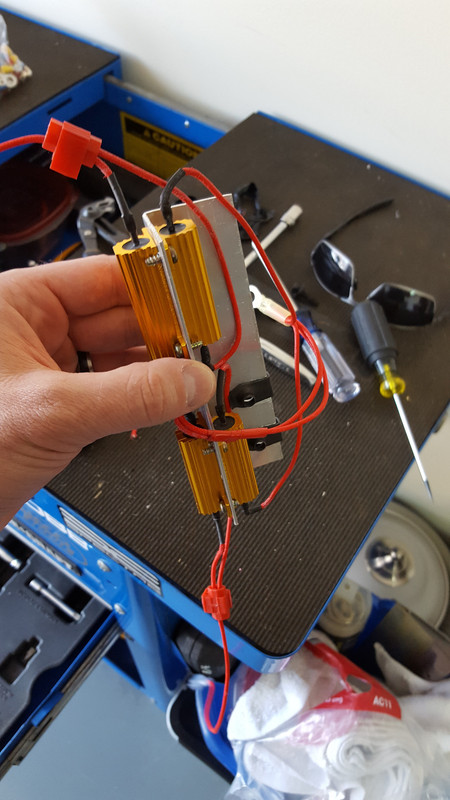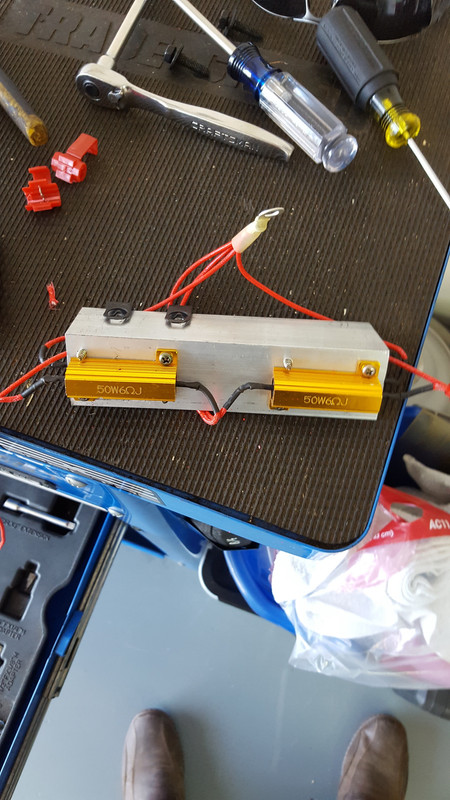 Install male spade connectors on each end, and install wire loom on the harnesses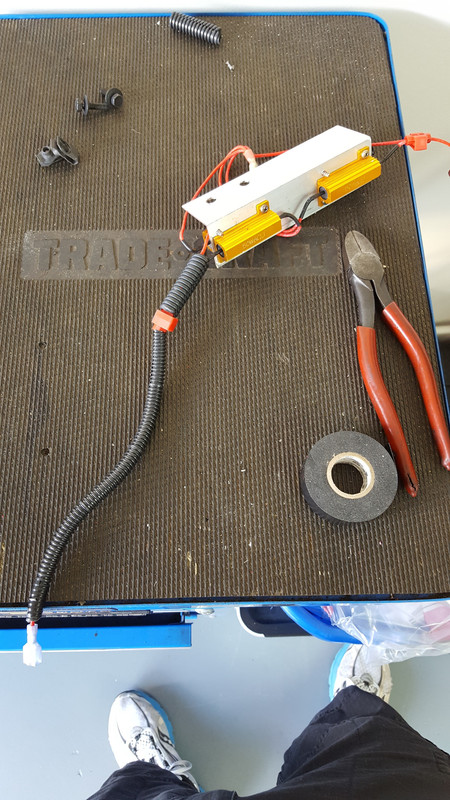 Tape up the openings tightly (I started off using electrical tape then redid later with the Tesa Tape)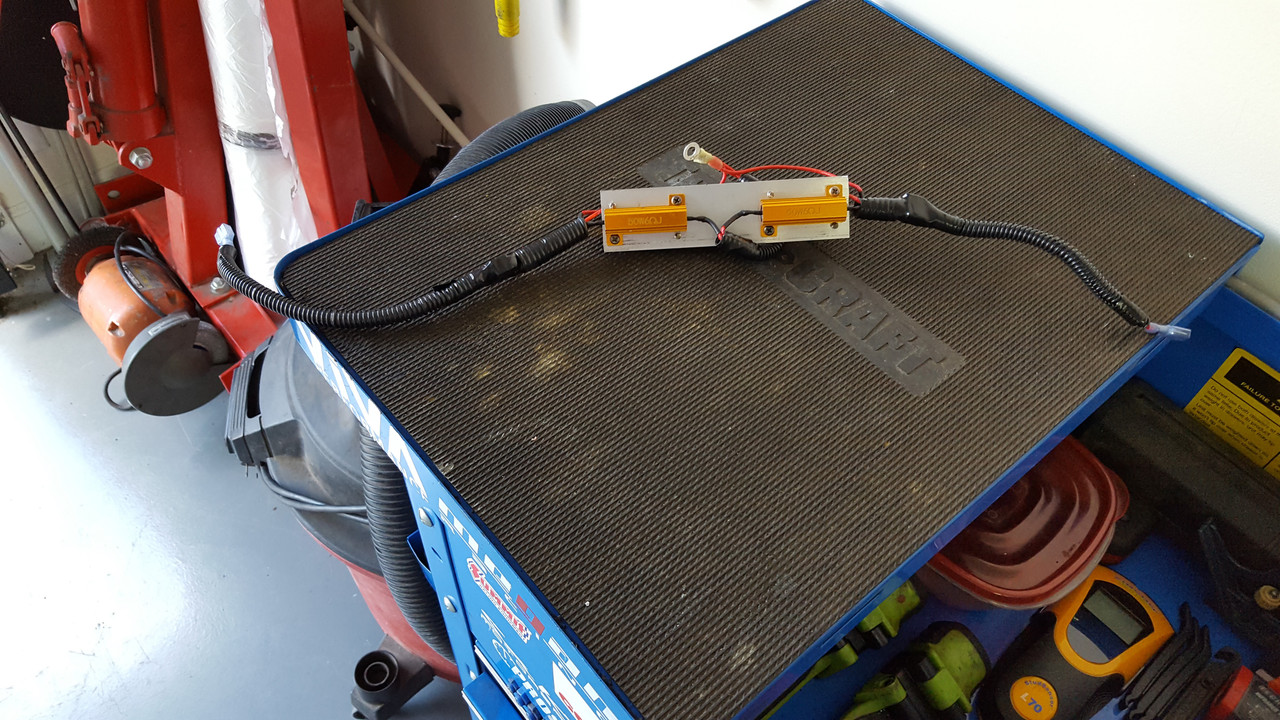 Install the bracket onto these two factory holes under the radiator support bar. Install the ground lug between the body and the bracket on one of these holes.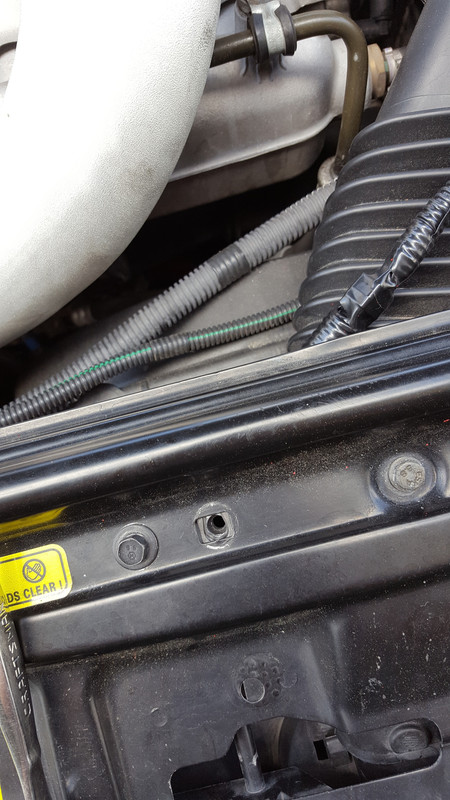 Picture of the bracket installed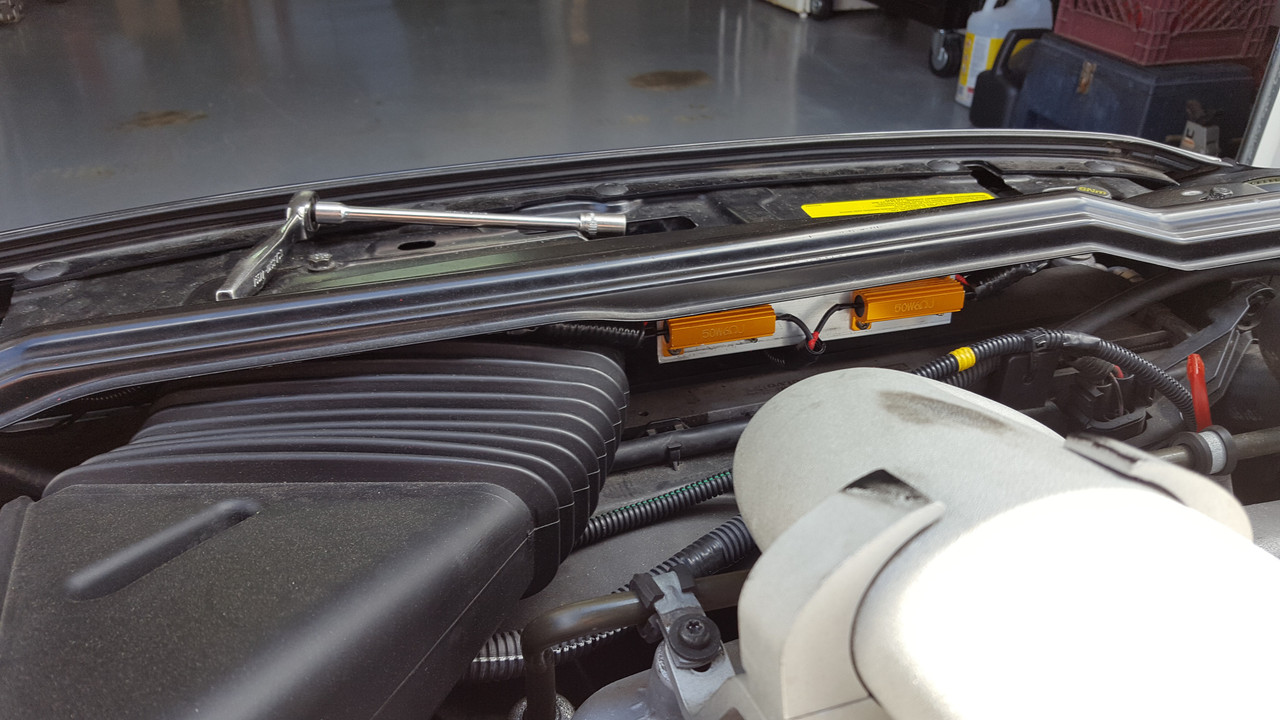 This is the wire you want to tap on each side of the lighting harness, the yellow/green wire in the shown harness behind each headlight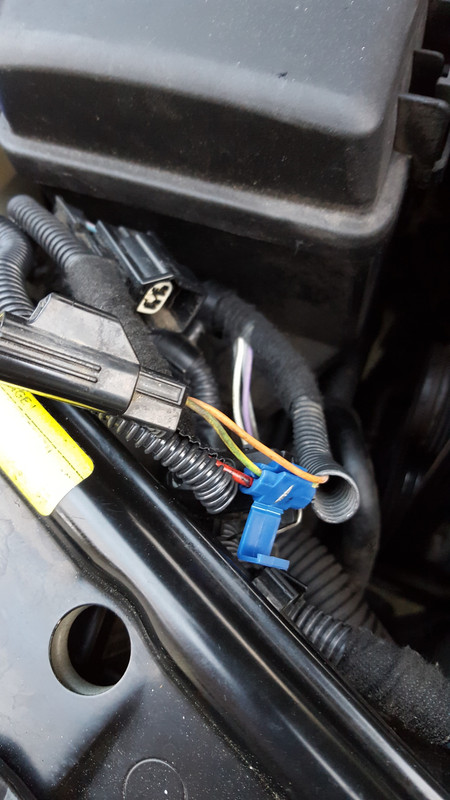 Run a length of wire from the vampire tap to each spade connector from the bracket, and crimp on female spade connectors to each new wire. Loom each wire and tape every 6" or so.
Driver's side, complete: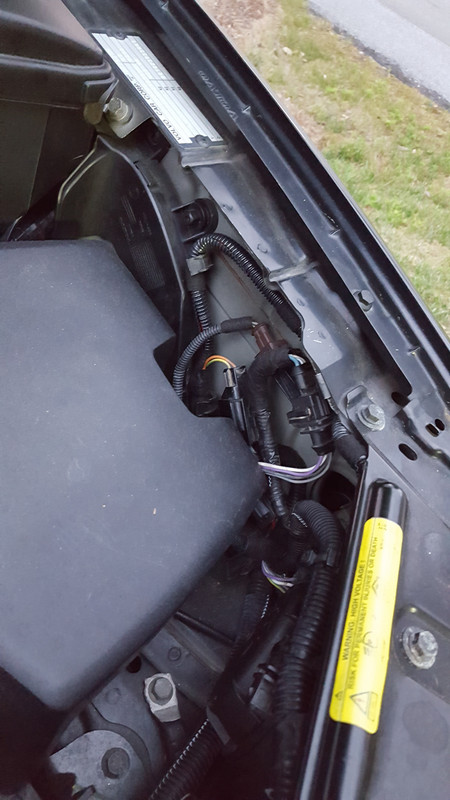 Passenger's side, complete: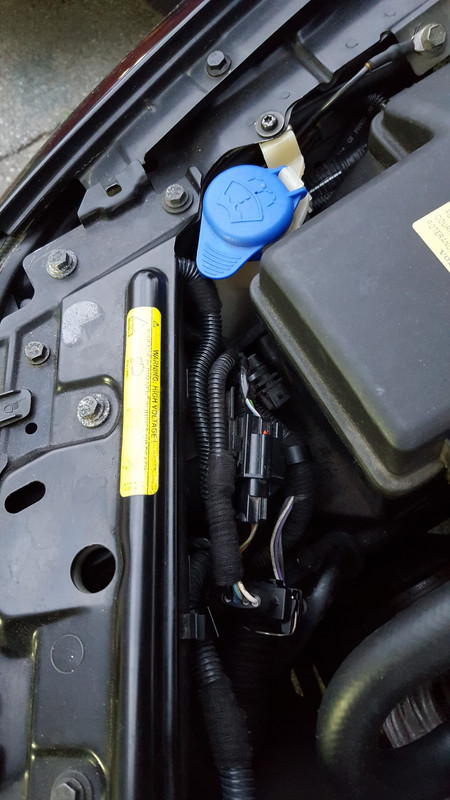 Hope this helps someone else with this install, or if nothing else, gives people some new ideas for how to do custom work to a higher standard.
Let me know if you have any questions, or PM me if you need one of these brackets built since I have plenty of supplies to make them.