Discussion Starter
·
#1
·
Getting ready to sell our S60R 6m so we're going through another complete detail polish etc. I thought I might share some pics. iPhone photos but will get some better photos this weekend when I get my camera back from my father in law who had to borrow it for wedding photos last weekend.
We've given the car a complete going over. Started with a thorough power wash followed by a hand wash. All the wheels were taken off and cleaned inside and out.
Next I taped off all the plastic trim and lights so we could polish and wax without any unintended consequences.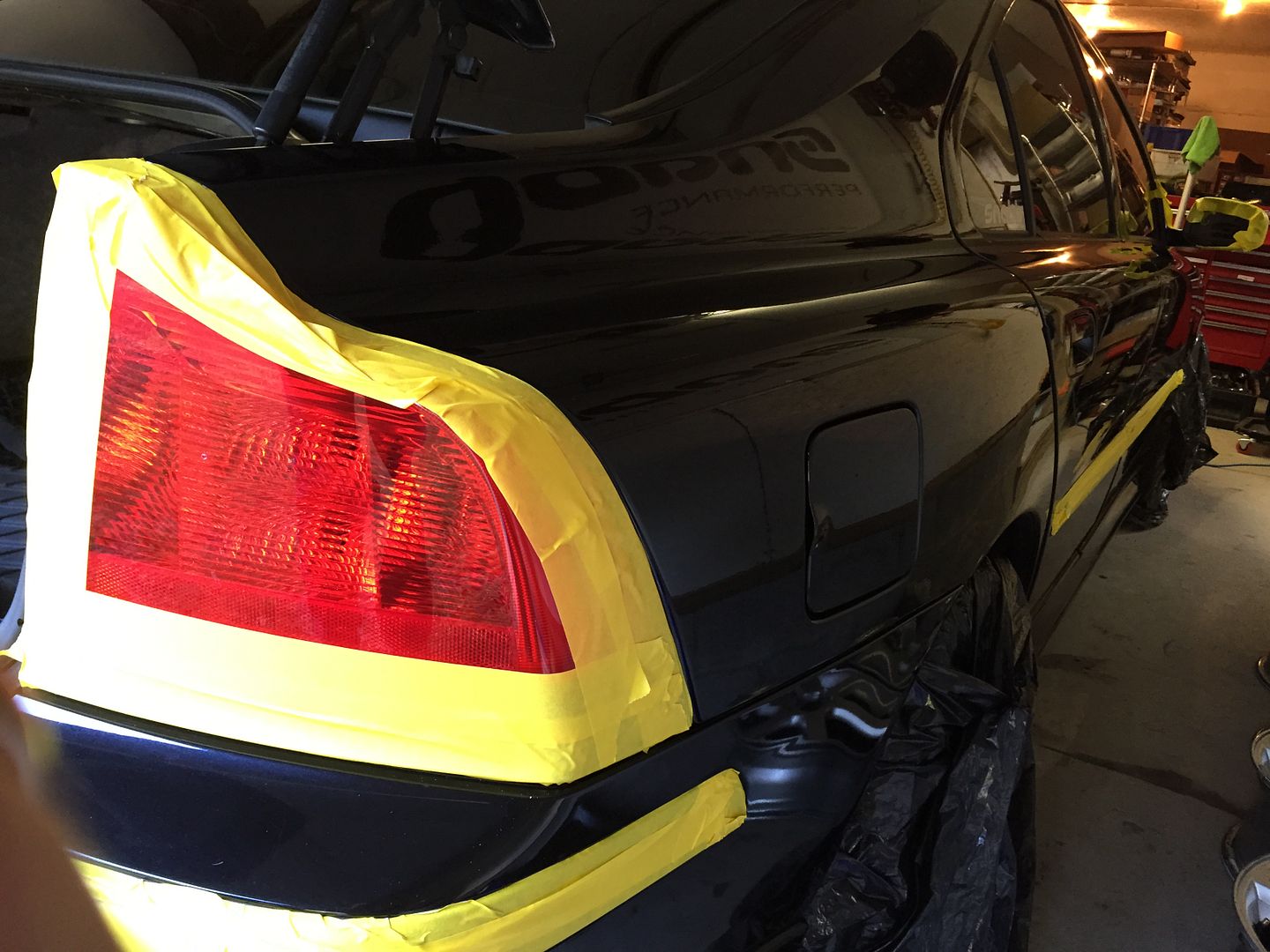 Once I got everything taped off Pete and I clayed the whole car. This was done in June too so it wasn't too bad but it absolutely had to be done before we could apply polish to it.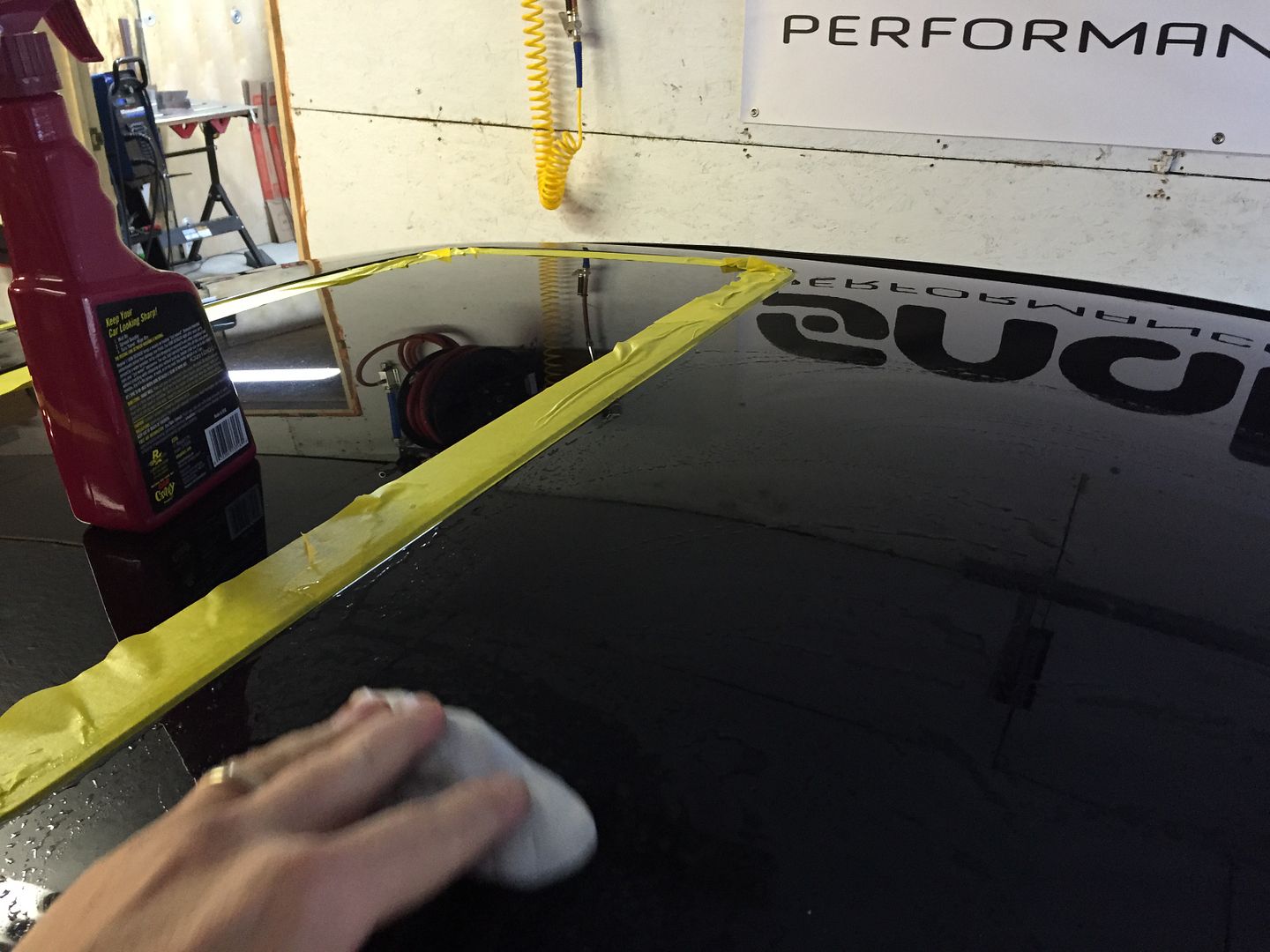 once we got the clay done and were satisfied that there was absolutely no dirt on the car whatsoever we moved onto polishing. I used Mendoza intensive polish for this and a random orbital with a red cutting pad to do the polish. It did a good job although it probably could have used an even more aggressive polish for the first stage. Pete did all the polishing while I finished taping the parts I forgot on the other side haha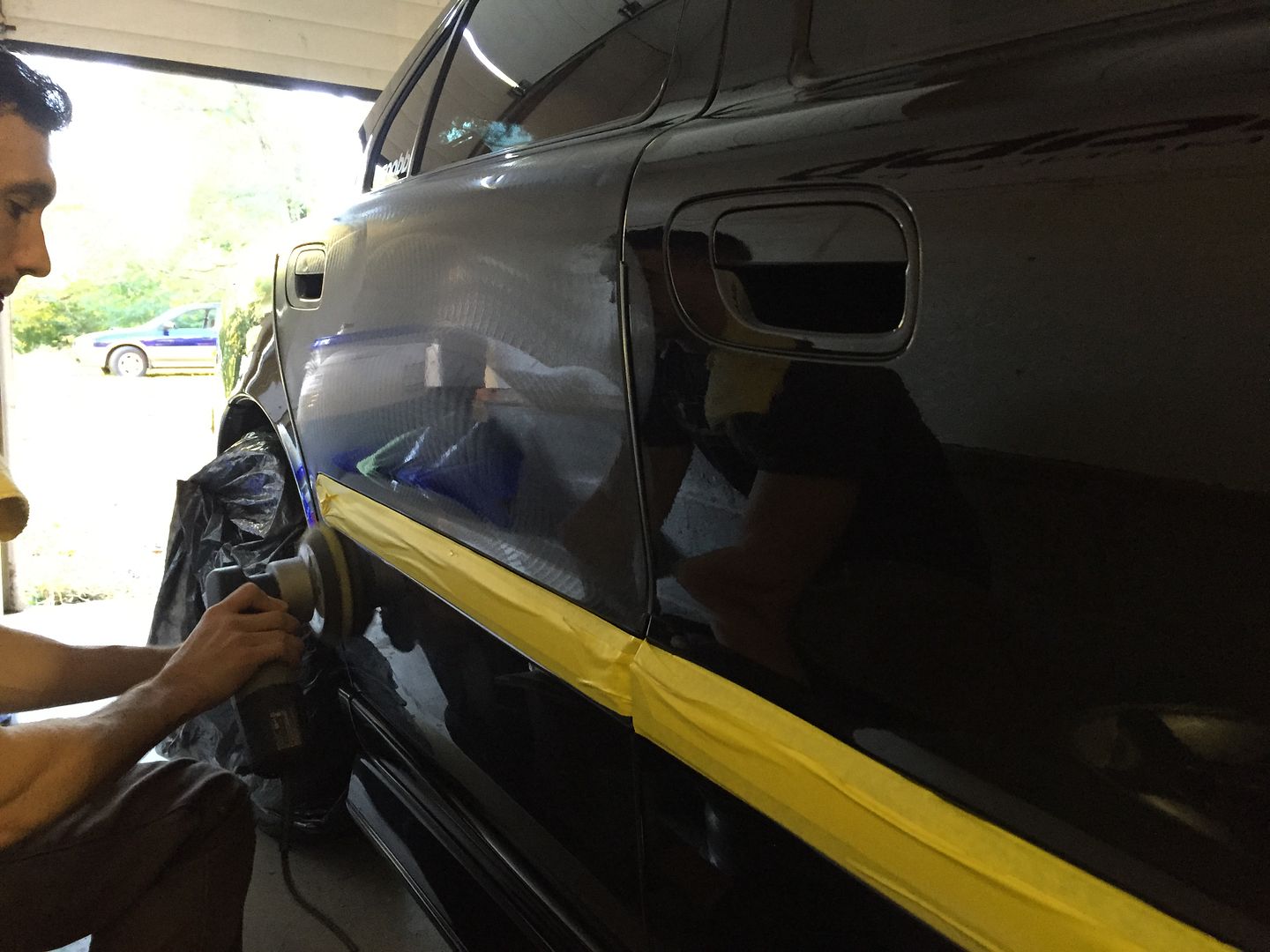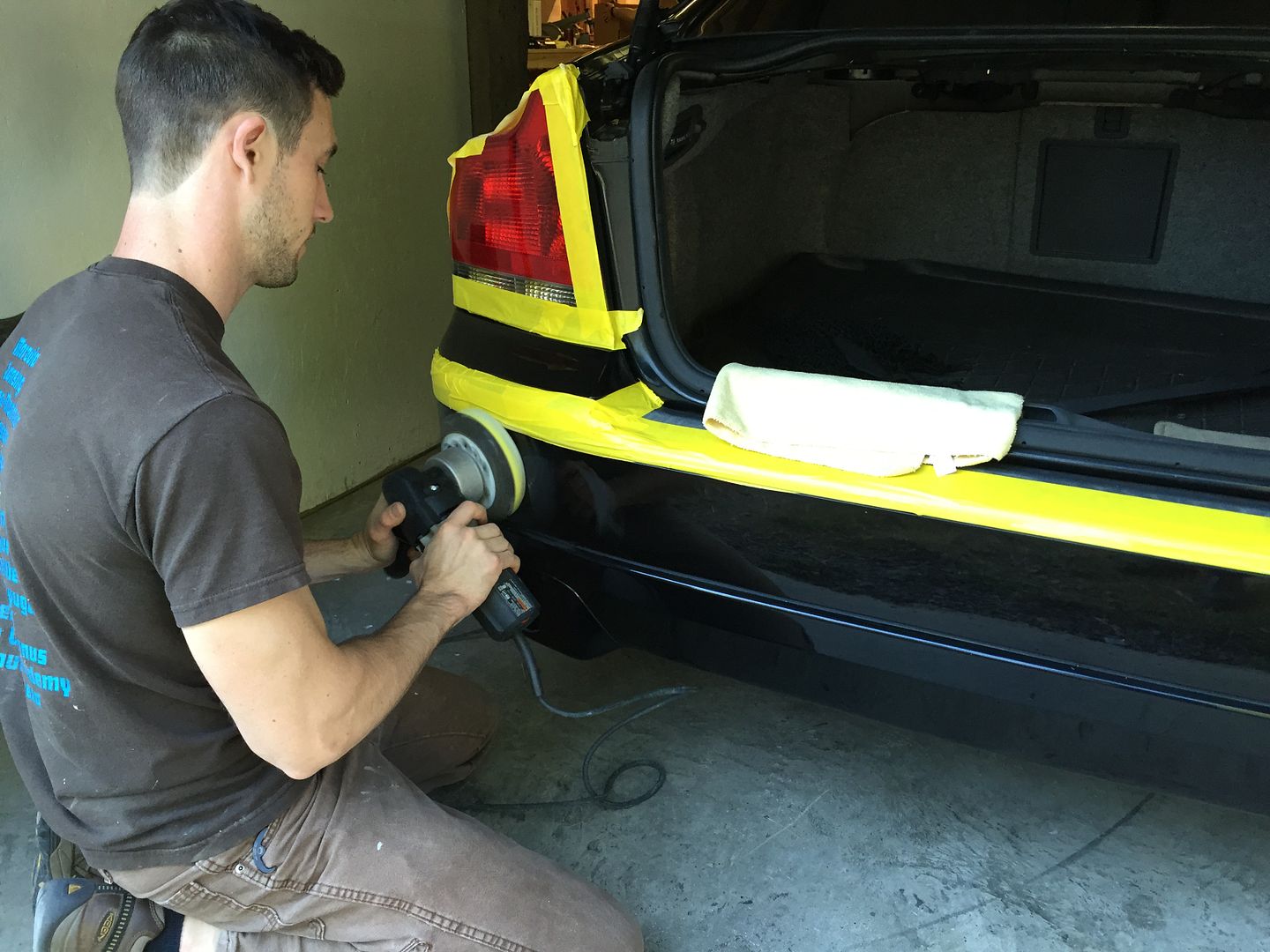 Most of the panels came up very nicely. The hood has some rock chips that I don't like and there are some small dings but for the most part the paint is in excellent shape.
Once we were happy with the polish we moved on to an application of carnauba wax for protection. It was nice to do this inside especially on a black car!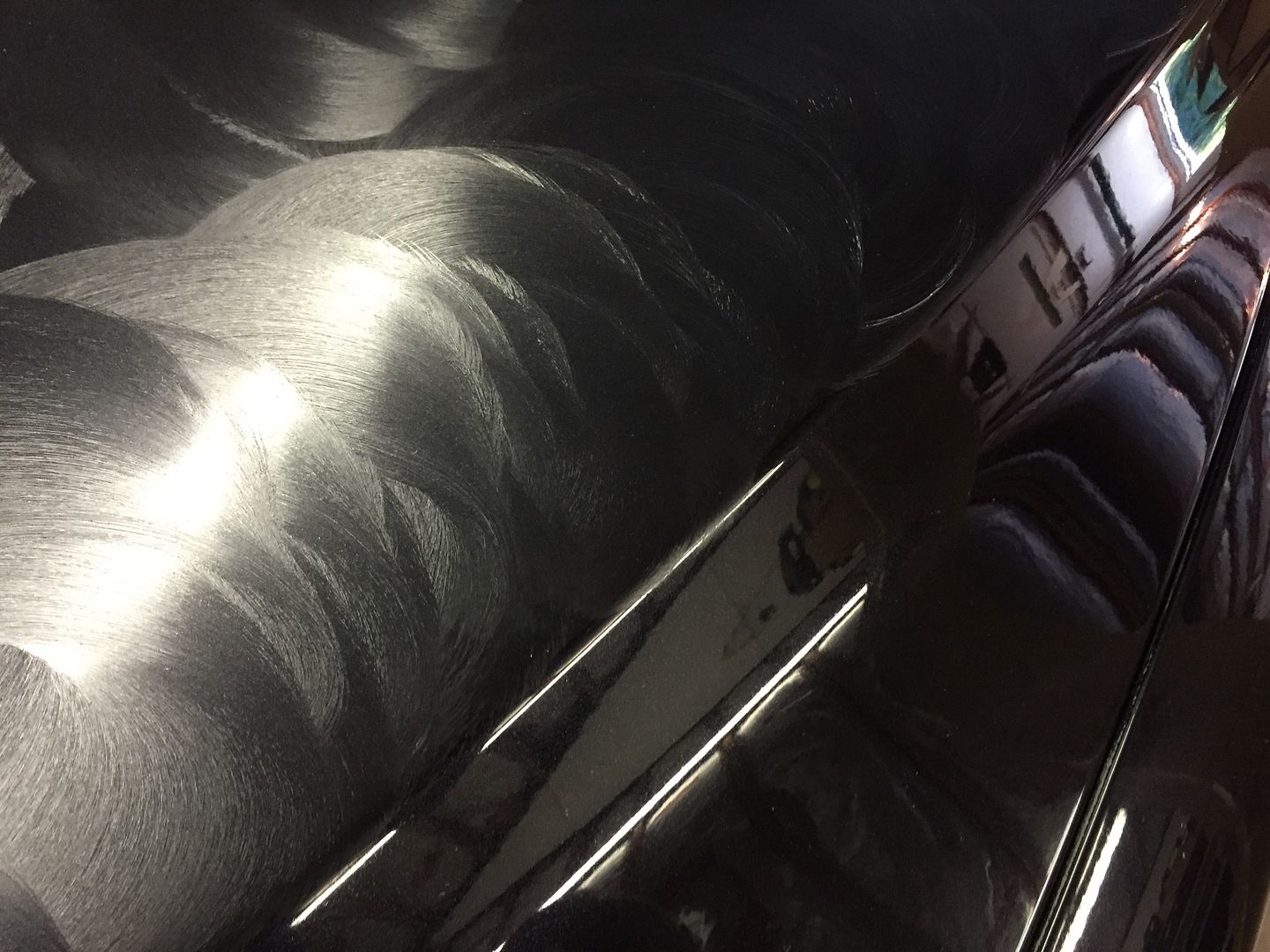 Cleaning off the wax. black and yellow ...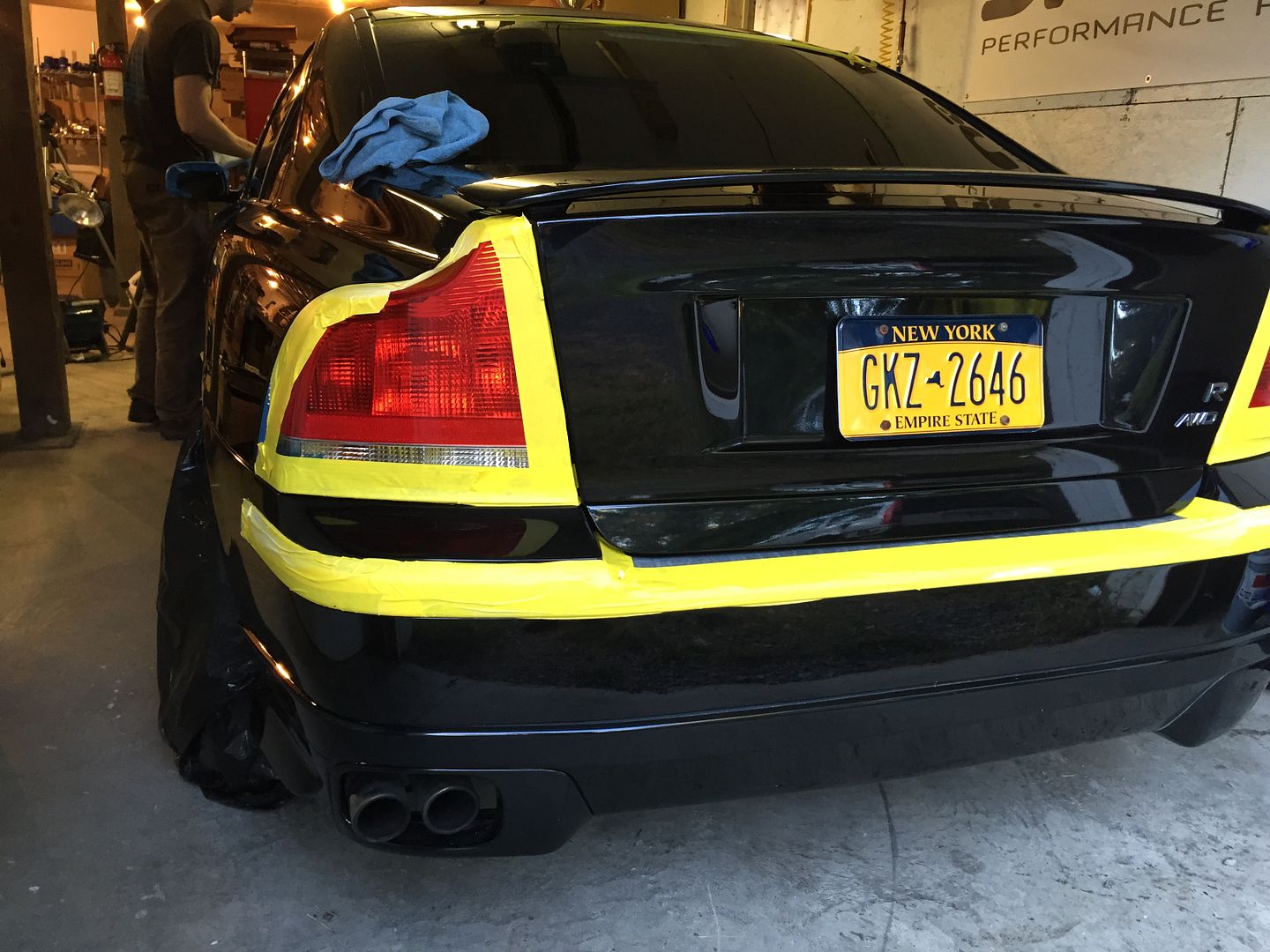 That was pretty much it for day one. We got 99.9% of the wax off and took off the tape.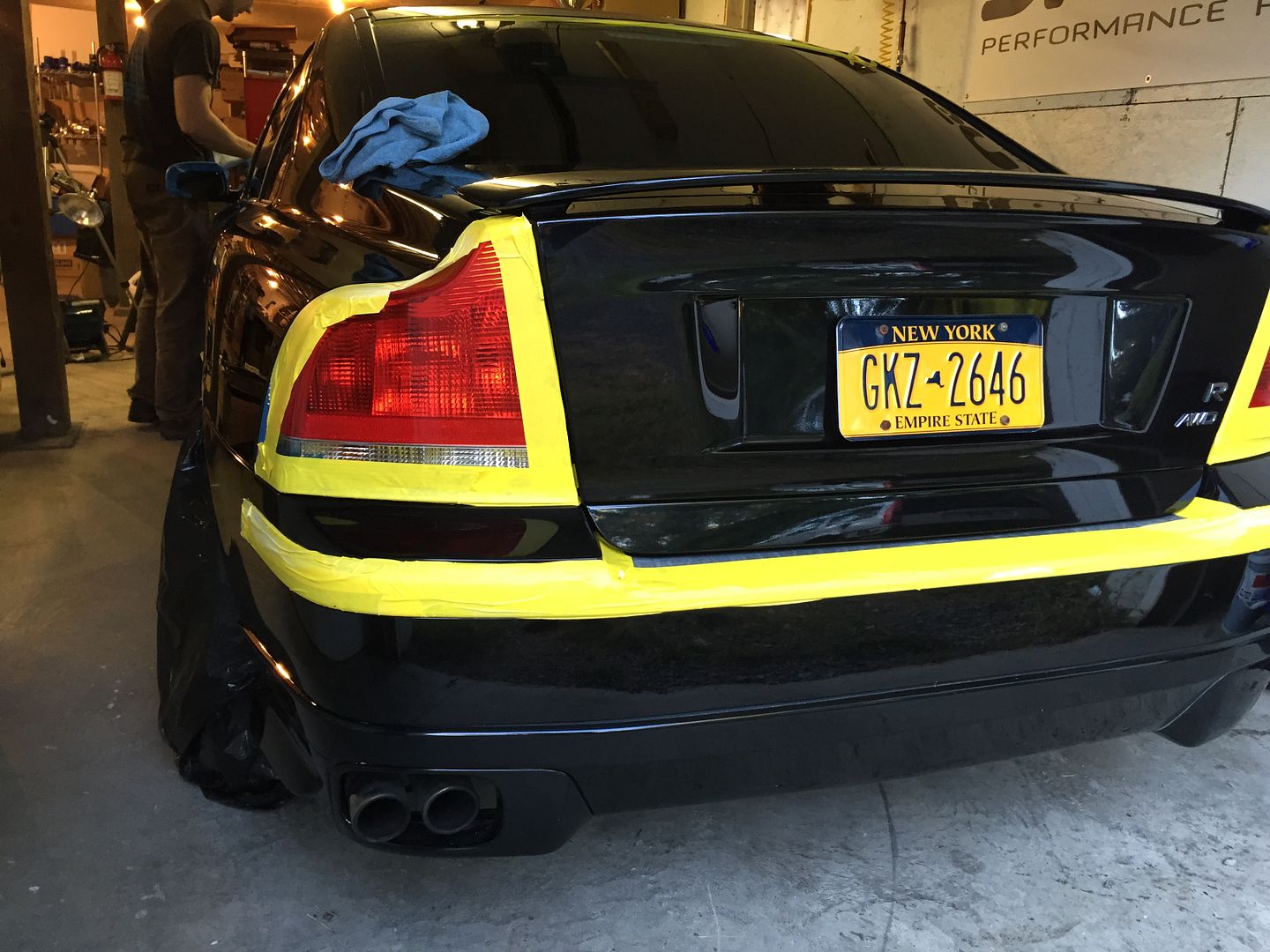 WOW that "black" trim looks terrible. Time to do something (permanent) about that.
next day picked up the required supplies. Some black shoe die + back to black plastic restorer.
Now to tape off all the paint and go over all the trim and edges with an eraser to remove all traces of wax from the trim .. fun fun...
Once we got everything taped off I went through and dyed all the trim black while Pete followed me with a buffing rag to clean off the excess and polish up the surface. The final treatment after it was re-dyed and thoroughly dried is to go over it with back to black. Finally put it outside in the sin to dry. No pictures of the final product yet. but it's quite black.
here's a preview.
on to day three which is engine bay, floor mats, carpet and interior. More pics to come this weekend :thumbup: