As promised in
the AutoMeter DashCommand
thread, here is a new one dedicated for the new CFE+
That way we wont have to clutter the thread with the AutoMeter DashCommand.
Would not be fair and besides that, while there are similarities, they target slightly different user groups.
One thing to mention on forehand, i am just a Volvo enthusiast as you guys and have no commercial part in development of this device.
Just got to know the people behind the CFE, being in software development as a profession myself i found it fun and inspiring to see how much effort these
people are putting into developing such niche product for a bunch of petrol-heads like us ;-)
So whats in it for me, jack s***, well not completly true, i had the chanche to beta-test the new device.
I will try to highight what the CFE+ is and what it can do on top of the regular CFE.
People not familiar with the CFE can read more about it
here at http://www.volvotech.eu
In short, the CFE is a plugin which can be used to extend our Volvo's (S60/V70/XC70/XC90 maybe even more but not sure, have to ask) with functions the car can NOT do stock from factory.
It can show additional information on the DIM (Dashboard Information Module) or boardcomputer as you will. These are for example oil-temperature, boost pressure, parking-distance indication, GPS speed, custom chosen text, etc.
But in addition to that it can communicate with the car, by that we can actually command the car to do things like, close the windows on lock, fold mirrors on lock, shift mirrors down when engaging reverse, auto-enable seatheating when outside temperature is below X degrees, enable DRL, etc.
Well you're getting the picture, not just passive reading of available data but actually commanding the car to do something.
The CFE was already able to do a lot of this, downside was that since all our cars (read: models, types and modelyears) are different software-wise it was a hassle to make all of this work on all diifferent cars.
There comes in the CFE+, while the old CFE communicated primarily through the low-speed canbus, the new CFE+ does this through the high-speed canbus network.
By this, lots of functions which were available for the 00 to 04 models but werent for the 05+ are now available for all models, trough this alternate network even more can be done, so the possibilities are now 'endless' ;-)
I will try to post some pictures and ofcourse movies from the CFE+ here, answer questions if i can and join the discussion with my limited knowledge of this thingy.
Will start this weekend, have to set my own CFE to english first so you can actually read what's on my DIM and have to make/upload some movies to youtube.
Never did this before so should be fun
To start, will give you a few pictures (yeah, yeah, dissapointing....), movies will follow later.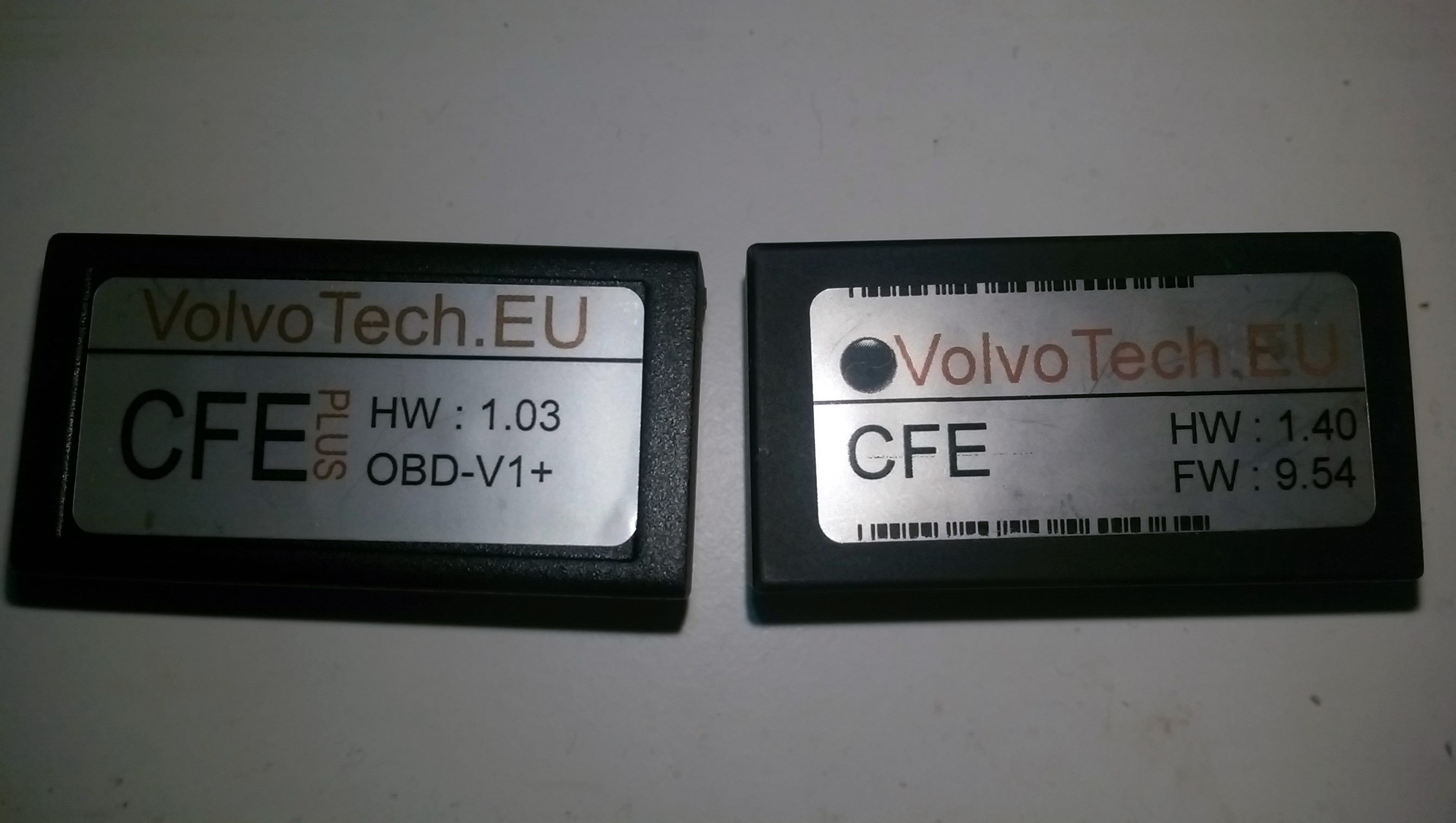 Configurable through software (on your laptop);
- Gauge sweep at ignition on
- Lock all doors and boot/trunk when the car reaches X mph/kmh
- Retract mirrors (when is pressed, lock is pressed with already locked car, when key is removed from ignition)
- Extend mirrors (when unlock is pressed, unlock is pressed with already unlocked car, when key is inserted in ignition, after engine is started)
- Enable passenger window auto-up
- Use remote control keyfob to close windows/sunroof (when lock is pressed, when lock is pressed within x seconds)
- Vice versa for opening windows/sunroof
- Switch on rear window-heating and mirror heating when temperature is below X degrees
- Extend blinkers to blink at least X times
- Extend high beam with fog lights
- Extend approach lighting with low beam headlights, fog lights, reversing lights
- Enable day running lights (and warn me if low beam is more appropriate)
- When in reverse, switch on sideview mirror lighting
- Switch parking heater on when remote is pressed 3 times
- Set driver/passenger seat-heating when temperature is below X degrees (in summer/winter)
- Set cruise control on after engine start
- Enable trouble codes read/clear on DTC
Additional information on DIM (available in Czech, Danish, Dutch, Finnish, French, German, Italian, Norwegian, Polish, Portugese, Spanish and Swedish)
You can choose yourself what you want to show on line 1 and line 2 of the DIM and even switch while driving.
- Current GPS speed in km/h or miles
- Cabin temperature
- Coolant temperature
- Fuel level in liters/gallons
- Acceleration 0-100
- Acceleration 0-60
- Transaxle oil temperature
- Boost pressure in bar/psi
- Engine oil temperature
- Parking sensor front (distance to objects)
- Parking sensor rear (distance to objects)
- Engine speed in RPM
- Battery voltage
- Current gear
More options on the DIM will be available, these guys are updating daily!
Note : i heard that the actual introduction of the CFE+ will be on the manufacturers website (
www.volvotech.eu
) tommorow, so if you're interested, monitor that.