Discussion Starter
•
#1
•
well i worked my ass off all day to day and a bit yesterday. lots of work done, probably a sun burn, and lots of sweat i even cut my finger...so there is the blood lol.
any way as my thought thread said, my new offset wheels are delayed for another 3 weeks at least.... and that is until they get material to make them, so add at the minimum a week if not 2...eff.:facepalm:
So with the IPD garage sale and show coming up this weekend and my current wheels looking just plain nasty i had to do something. So i decided to do color matched lips on my wheels as that was the only ugly spots on my wheels.
after a trial spot on the lip with a dremel and a grinding wheel i was presently surprised to find that the metal its self was fine and was the finish its self. it broke up easy, and cleaned up fairly well, but not perfect. again i knew it wasnt going to be perfect as it was.
before work
after
here is a video of the process....warning its a cringer to watch
after this process i sanded down the finish every where else and masked off and primed and painted. pretty straight forward really.
on to pics
sanded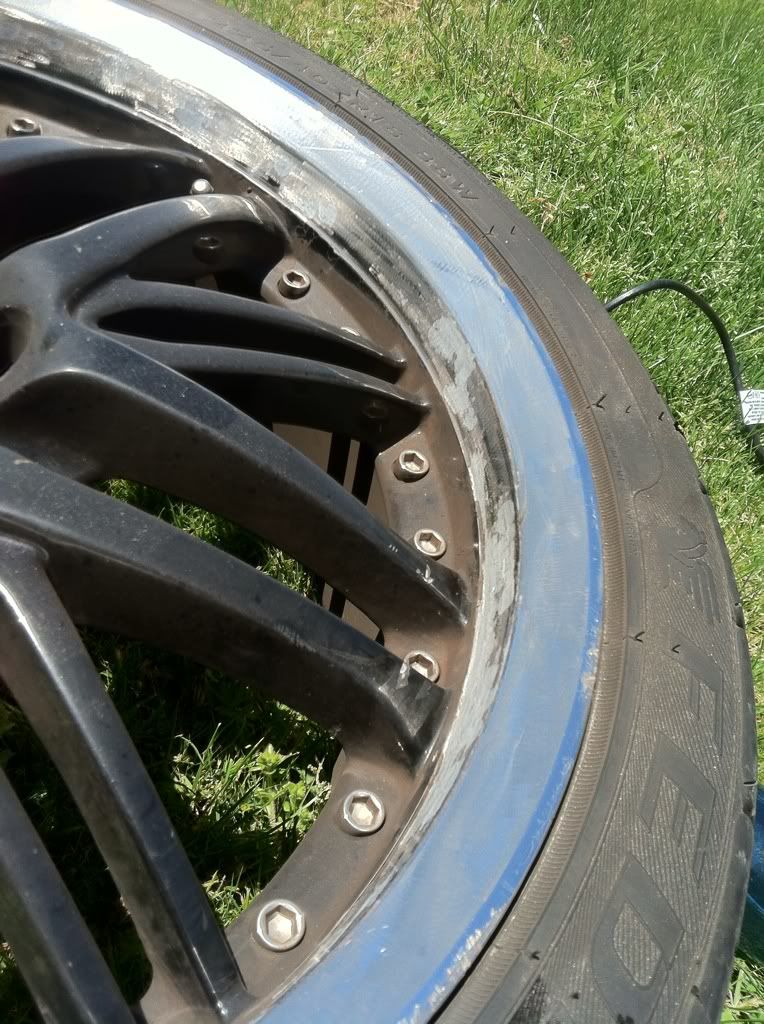 mask, did click one with the spokes maksed as well.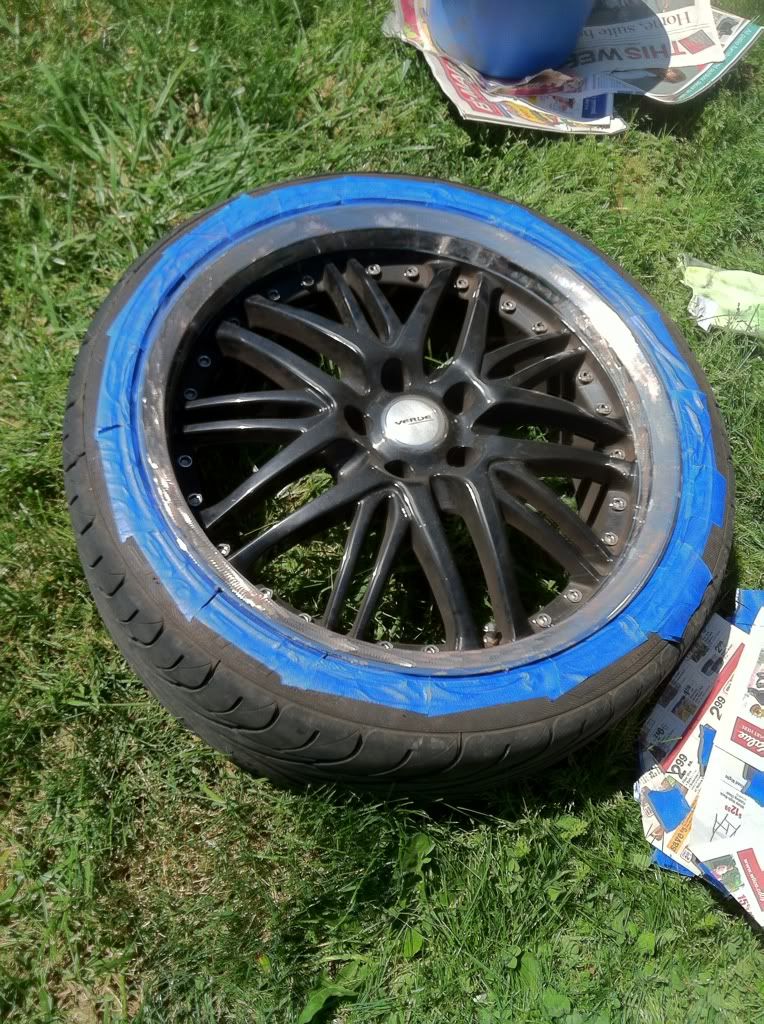 drying
on the car....a very dirty car
CLEAN CAR!!!
personally i think this is a 10ft job, looks good at 10 ft lol, not that it looks bad by all means but the lips were left with low spots from the finish issues, but it does look good, thats just nit picking the heck out of it... that and curb rash.
comments welcome, good or bad. :beer: