Carbon fiber project completed (with pics)
So I think I have completed my CF project. See :
http://forums.swedespeed.com/showthread.php?132761-Carbon-Fibre-cup-holder-cover
http://forums.swedespeed.com/showthread.php?138451-Carbon-Fiber-project-continues
The photos took at night as I could not wait for tomorrow. As mentioned in my previous posts I worked with wrapping the original console panels in Carbon Fiber finished with epoxy/lacquer.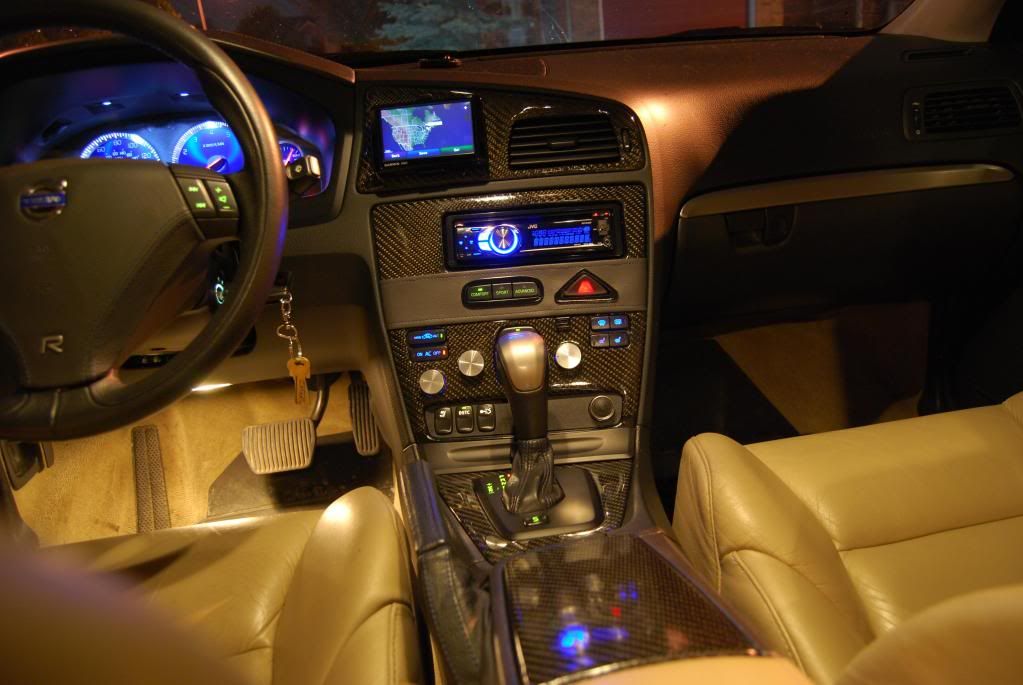 I removed the OE HU and got JVC unit instead. The reason why I picked JVC - the ability to change menu colors. I wanted that option as to match blue illumination theme, since I did interior light swap.
I always wanted to have blue interior illumintaion to match the instrument panel. (I could not get all of the lighting switched though. If anyone has any ideas - I am all ears).
Now, I also got Garmin GPS. I thought for a long time for the appropriate placement for it. I can't stand GPS mounting on the windshield. I also thought about placing the unit in the same place as theOEM GPS but it is way out of reach. So I decided to take the center vent panel out, cover one of the vents with an aluminum panel and apply CF over it. IMHO it looks part of the car now and is within reach.
I also had to move the emergency as well as suspension control buttons afterm my manipulation with vent cover. I liked the idea of blue stitching and decided to get some leather that would match the interior and run blue stitching on the side. The buttons were placed in the middle. I kind of liked that since JVC HU was too thin and something was missing under it. (The pocket that was a part of aftermarket radio panel looked hideous).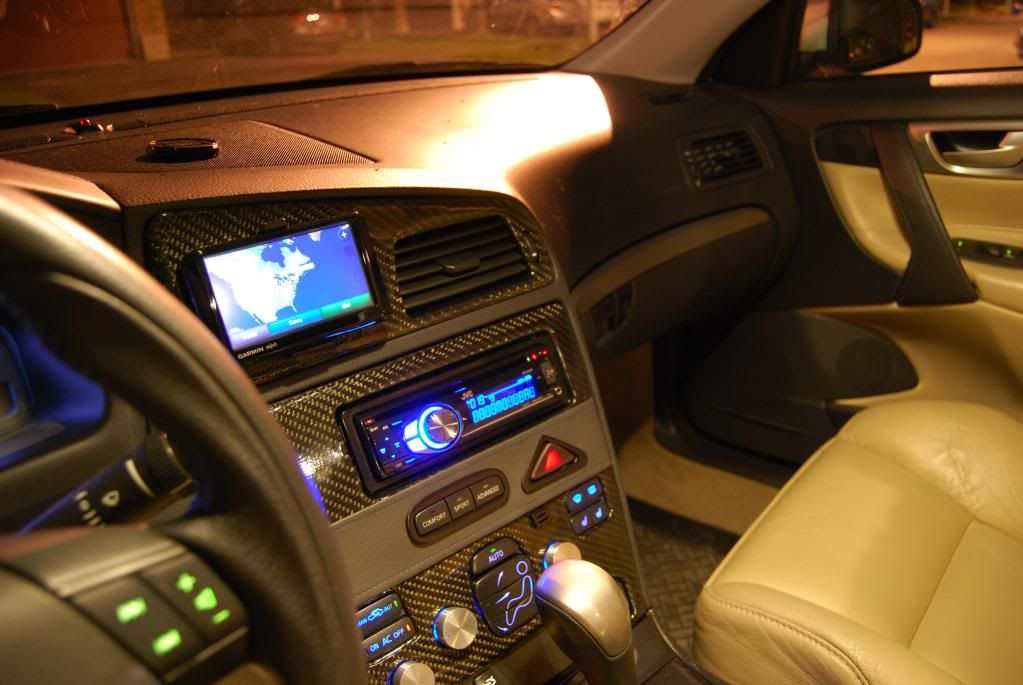 BTW learning how to use sewing machine was pretty cool. (Thanks to my wife).