Bought the Mototec DP from EuroSportTuning. Prompt service & good pricing.
Referred to this
C30crew Elevate DP install thread
for basic DP removal process, no need to repeat that here.
Package comes with everything you need to install, including pipe/gasket sealant. Cat is separate, so if you want to run a test pipe instead, it's easy enough to swap out the cat. No chance of a improper fit at the rear flange with this layout.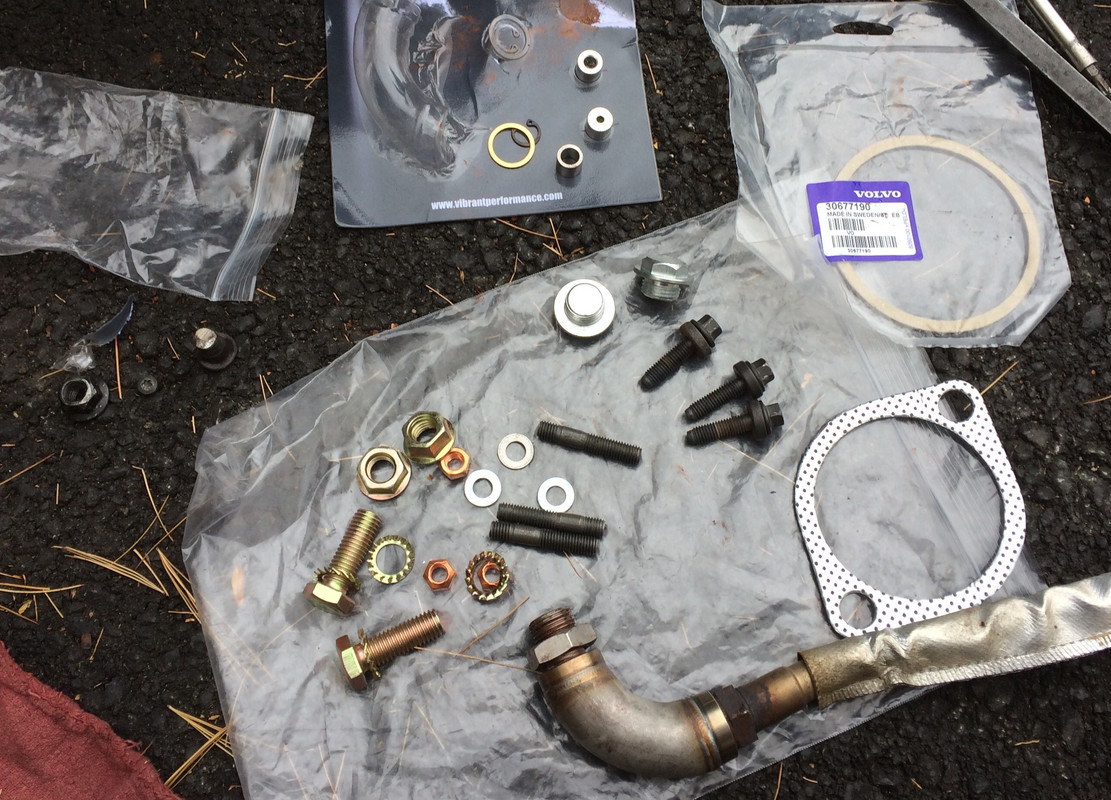 Kit includes studs to replace the stock DP flange bolts. I choose to reuse the stock hardware.
The rear O2 spacer comes with 3 choices of restrictor, I used the largest orifice on Franks' recommendation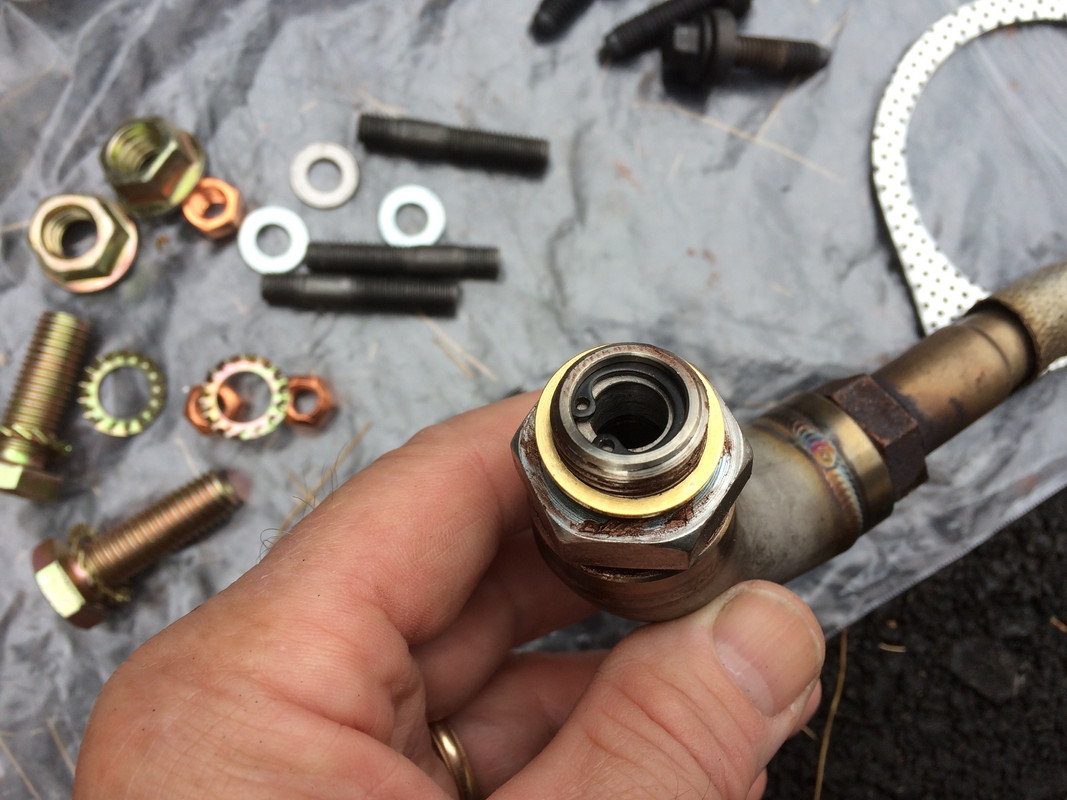 I installed the rear sensor in the elbow, then fit the elbow to the rear pipe section. Leaving the locknut loose for final positioning. You will need a 26mm wrench for that.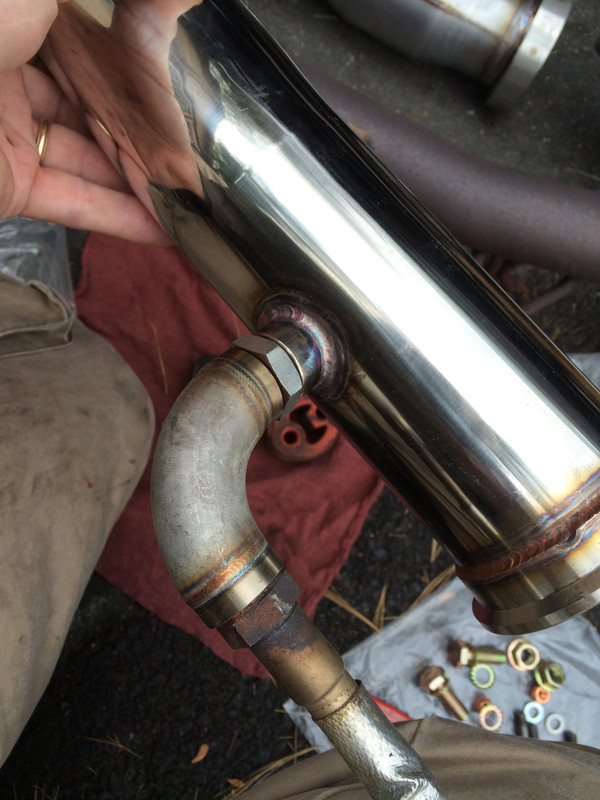 I re-used the stock bolts & thick washers - I use a SK extended reach ratchet wrench, so easy enough to get good tension on the bolts. My feeling is that the thin washers & copper locknuts are too fiddly.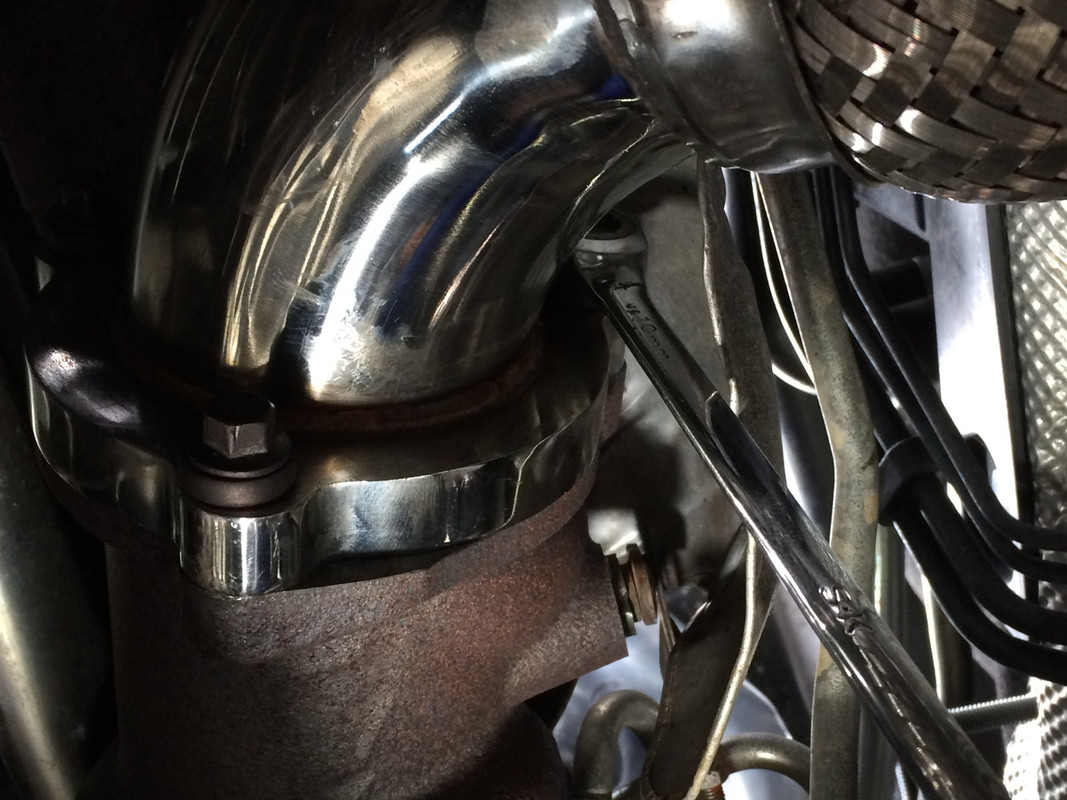 I installed the flange first, then tweak the flex section to allow the hangers to be properly positioned. The right hanger will need adjustment.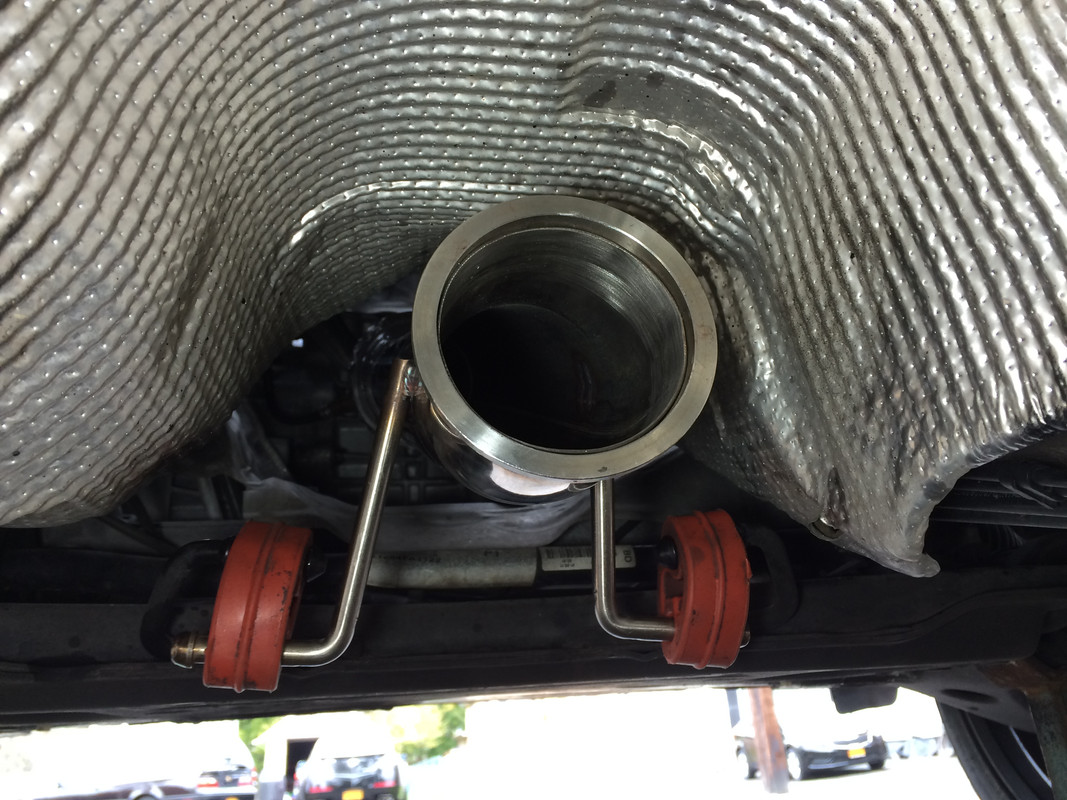 I had to cut off the lower stock stud & punch it out. I reused the stock upper stud. The provided hardware is oversize, (for 3" rear exhaust) and would require drilling out the flange to fit. I used a Volvo M10 bolt & flange locknut for the lower position. The supplied gasket is designed the allow the use of the 3" rear exhaust, so not wide coverage of the stock flange. For that reason I opted to apply the sealant.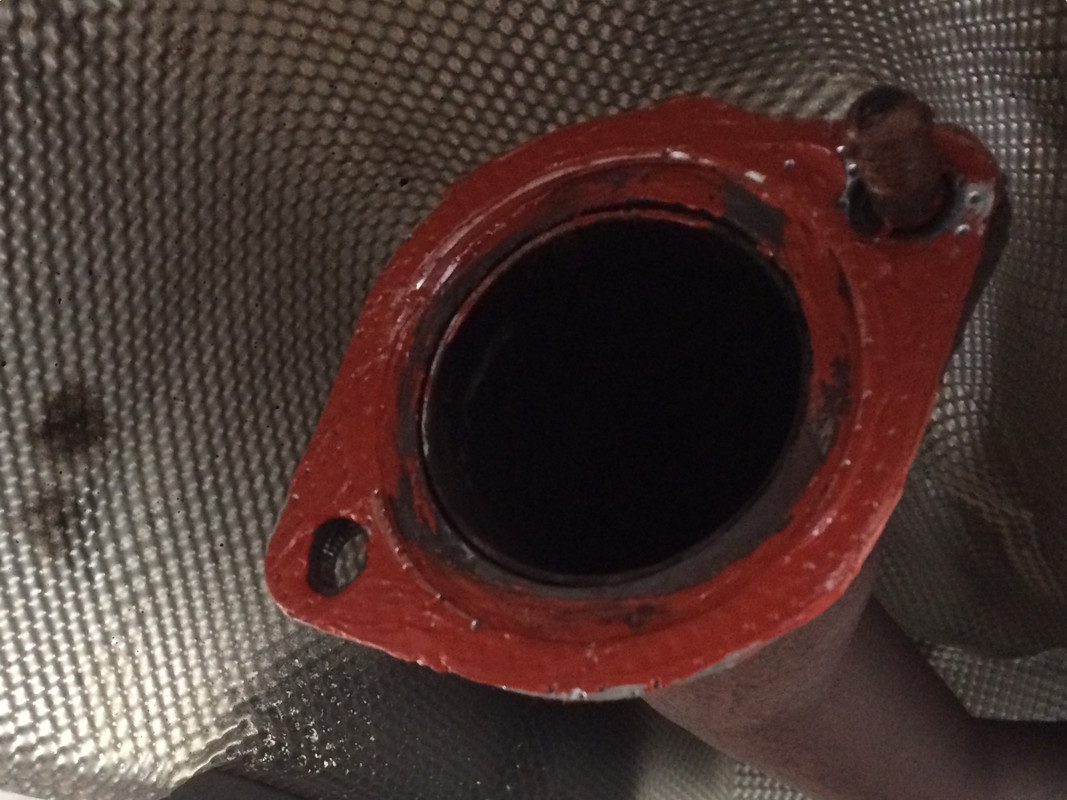 Tweaking the alignment of the right hand hanger pin - easy enough with a pry bar.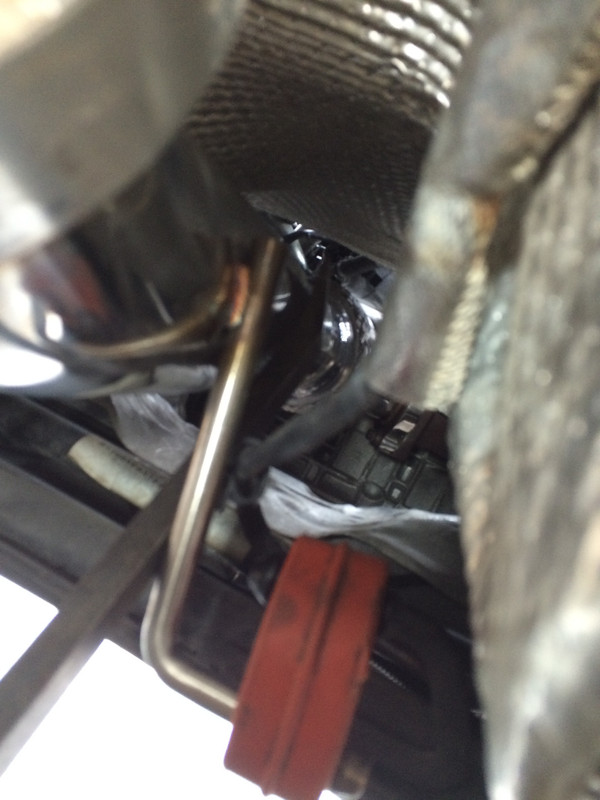 Rear O2 needs to be tilted up from the horizontal plane or moisture will accumulate & shorten it's lifespan. There is room with the elbow sizing to allow the sensor to be tilted upward. I did need to push back the tunnel shield a touch, just to ensure the O2 & wiring are not chafing.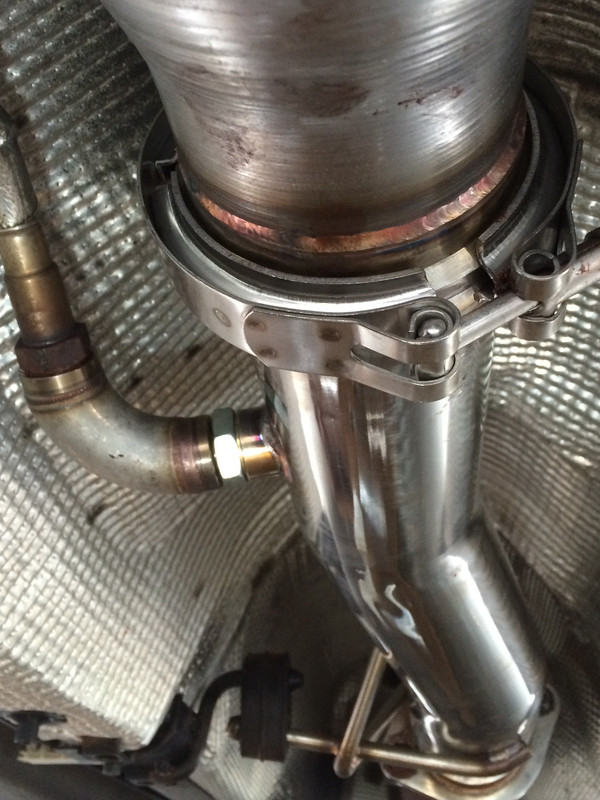 First impressions are favorable. Not leaks on startup, fitment of pipes & cat were simple enough & not difficult to install. I haven't driven it hard yet, however on part throttle & shifts I can definitely hear the exhaust note change & the blowoff is more noticeable, but not in a negative or intrusive way.
The only points I feel that would improve the fit & finish of the kit are:
1) lipped V-band flanges, to ensure centering & seal of the pipe/cat fitment
2) rear flange hardware appropriately sized for the stock rear exhaust, and perhaps an alternate rear gasket with a larger surface area.
Tune is next!