Discussion Starter
·
#1
·
Or more just "refresing" everything. If you're bored, read ahead. If not, move along. I own an S40 and know more people in this forum than the X70 one on SS so I figured i'd just post it here. That said, here's the story:
Mattphi (here on SS and VS) has an NA S70. I'll post pics later...ANYWAY. Turns out he needs new valve seals. Instead of paying someone to do that, I told him to just spend the money rebuilding a turbo engine that we can drop in. He agrees and we call a friend who happens to have a blown motor for a donor and a spare block with some internals. Here it is basically with the cam cover removed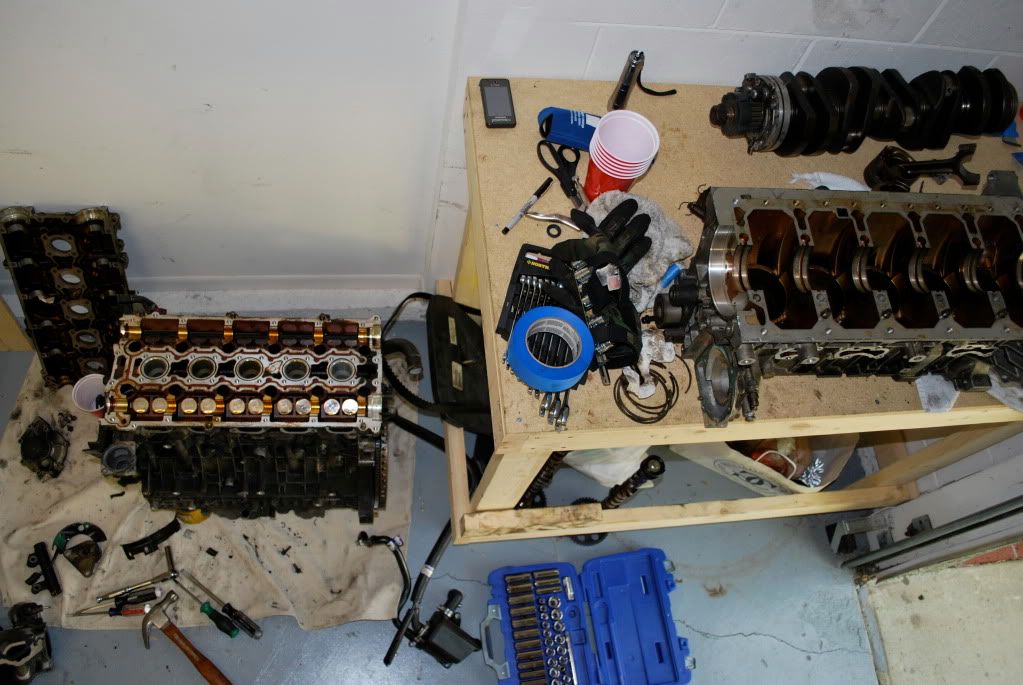 Pulled the oil pan earlier and everything looked pretty tidy. Nothing too out of the ordinary:
Tonight I finally got around to wrestling off the head bolts (I literally mean "wrestling," too). Pulled the head and saw this: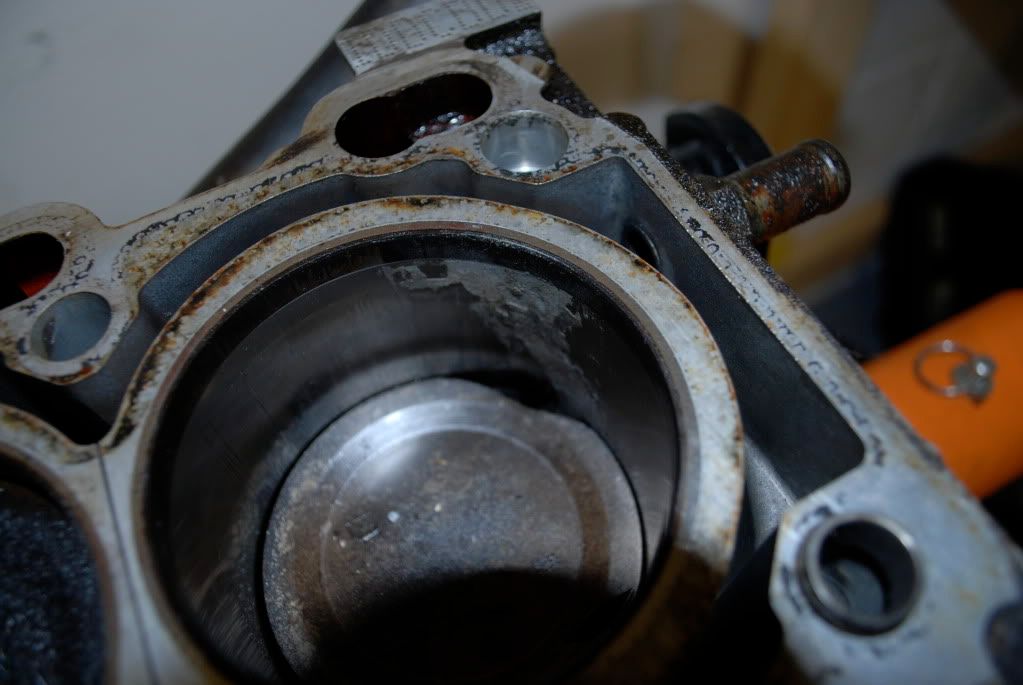 Interesting. I mean I'm sure it could have been worse, right??? Well it was...pulled the pistons and this is what I found:
I literally pulled it and started laughing super hard. On top of that, the bearing is spun. You just can't be pissed at amazingness like this. Luckily (hopefully!) the block might be salvaged. Under further inspection, it looks as though the oil squirter was clogged. Fun!
This is just where I got to tonight. I'll continue to update this thread if anyone is interested. Just thought I'd share this funny story.