1995 Volvo 850 T5-R with 212,000 miles, very modified.
$5500
I bought it in '09 from Jeremy Cooney in FL and have done this with it, Jeremy bought this in 2005 from Don Struke another Volvo head. Many of the mods have been performed by him and are noted with an asterisk * but many others have been performed by myself. I have 4 years of shop experience and recently graduated with a BS in Mechanical Engineering and will be working for a diesel truck Power Train division. In short this is not a hacked together car.
-Engine-
2005 B5254T2 engine installed with 25k currently sitting at 31k. Engine is running on M4.3 with distributor, cap and rotor, using all -95 EFI components unless otherwise stated. The boost has been turned down to 15psi for initial break in period and I was planning to go to ARD for a retune for 18psi. However due to a change of heart I have decided to let the buyer choose his tuner. The car runs well and has a lot more off boost power than before (less downshifting on hills) but with a retune I'm sure the new owner could take full advantage of the new engine.
At time of install:
New serp belt
New water pump
New timing belt and rollers and tensioner
Snabb intake spacer
Spark Plugs, Cap, Rotor, and Wires
Exhaust manifold gaskets, studs, washers
New PCV system with Baffled Catch Can
Ported matched intake manifold
Snabb 2.75" intake pipe to turbo
Work Performed before I bought the car by Jeremy:
New radiator
New heater core and hoses
Blue SAMCO coolant hoses
New altenator
S60R exhaust manifold ported and polished opened up to a t3 outlet 10mm studs
New HAHN Racecraft Super 16G turbo
Custom all Mandrel SS 3" exhaust own pipe has 1 SS flex bellow and a 2 bolt flange into a round borla XR1 muffler into another flex then some pipe into a magnaflow resonator then over the axle and another 2 bolt flange into an oval borla XR1 muffler out to a gibson rectangle polished tip
All custom aluminum intercooler piping 2" hot side 2.25" cold side w/ all blue silicone connectors and t-bolts
24x10x3" bar and plate front mount intercooler w/ 2.25" inlet and outlet
HKS SS BOV
NA 850 throttle body w/ 960 throttle plate
New FPR
Walbro 255lph pump
New fuel filter
S60R 465cc green injectors
BMC carbon fiber canister filter
New MAF
MSD coil
All new mounts/ front and rear hydraulics/ upper firewall poly reinforced and yellow poly/ new lower side mount/ ipd poly trans mount
Greddy profec B electronic boost controller
Greddy turbo timer
Optima yellow top in trunk - I have added a battery cut-off switch into the tail light that is currently disconnected and will include another tail light to the buyer.
15psi tuned ECU
-Transmission-
96 M56H with a Quaife LSD and Brass shift forks*
850R Euro clutch replaced with engine. Old clutch still has lots of meat and is included in the sale
EST short shifter w/ delrin bushings and a Momo boot w/ Sparco knob*
Sparco pedals*
-AC-
Compressor*
Drier*
Condenser*
Evaporator*
Low Pressure switch*
High pressure switch*
Self adjusting orface tube*
Added a 10" pusher condenser fan*
AC blows super cold!
-Suspension-
D2 Coilover Suspension, dampening, height, and camber adjustments.
IPD 25/25MM sway bars
Aluminum Control Arms w/ new replaceable Ball Joints
New tie rod ends
Reinforced subframe mounts with polyurethane*
Ipd strut mount brace*
-Brakes-
Porsche 993TT Big Brake Kit, Big Black Calipers, S60R rotors
Just replaced two rear calipers with rebuilt ones painted red*
EBC red stuff pads*
Power slot rotors(rear)*
SS lines up front*
New volvo rear lines*
Synthetic DOT 4 fluid*
2 new E-brake cables and shoes
-Wheels and Tires-
17x9 Replica Cobra R wheels. These are high quality replica's marketed to the thunderbird cars. Never weighed them but they were much less than the Propus and Titans that were previously on the car.
205/40/17 Falken 512 Tires. These tires are stretched but pose no danger despite what some will say. There is 40 psi of pressure holding them on the rim. I've had the car over 100mph, and I've driven through some of the worst roads in DC. Even with zero pressure in one tire (flat) the tire did not debead. That flat tire was replaced NOT PATCHED due to driving on it
In the trunk is a 15" full size spare. It will not fit over the front brakes so if you get a flat you will have to rotate but at least it's not a donut.
-Lighting-
Halo HID foglights in yellow one of the ballasts are burnt out right now
Ecode headlights with some of the chrome painted black
Sharp HID 35w 4300k lows, Silver Star Highs
Genuine Ecode turn signals
Side markers smoothed and smoked wired to blinkers*
-Paint-
Jeremy repainted every piece of this car in Jan 09 using PPG paints and clears, The roof is gloss, center of hood gloss, tops of bumpers/ side trim were sanded and polyester primed to make smooth and glossy, On the trunk in between the taillights is gloss, Mirror caps are gloss, Ipd mesh grill painted to match the glossy part of hood, The rest of the paint is basecoat/ clearcoat using ppg flexed and flat clearcoat, He took all the seals out of the windows, Took the hood/ trunk/ bumpers/ rockers/ mirrors/ handles/ trim off, Very professional and meticulous paint job, Some of it has taken a beating like any DD especially on the highway some chips here and there on the front
I have since added head light wiper delete panels
CF trunk insert with lock delete
Please see photos for HIT AND RUN DAMAGE
-Windows-
Windshield replaced right before paint due to a crack*
Rear Windshield is tinted %15, the rest of the windows are not tinted because MD State Troopers made me remove the original tint in 2010.
-Stereo-
New Clarion HU w/ ipod controller HD ready, Nav, DVD, usb, and Bluetooth ready
Speakers powered by a 600W 4 channel Alpine Amp
Polk momo 5.25 components up front/ woofers in doors tweets in dash*
infinity kappa 5.25 rear door speakers powered by HU*
Polk momo 6.5 components in custom made rear deck of 1/8" masonite and covered with black carpet He even built little boxes for the woofers*
Included but not installed is a 10" subwoofer
-Interior-
Charcoal V70R seats replaced the torn T5-R buckets. These have more lateral support, more suede, and the heaters are more powerful. The diamond stitched suede always gets compliments
The rear seats are the factory T5-R seats and show almost no wear.
850R steering wheel
850R arm rest
850R door panel inserts
"850" stitched floor mats
Grey homelink visors with matching grab handles and sunroof trim
The headliner is currently out due to sag but I have another one waiting for you to wrap it in suede.
Sunroof recently removed, realigned and all drains cleaned
Door panels and pockets and handles etc all in excellent condition
Dash pad is from an 850R to replace the peeling dash when I purchased the car
Rear illuminated window switches
Yazaki Cluster with Aluminum trim rings and correct chassis milage
Green LED dash swap, Includes gauge cluster, all switches, and HVAC
Green Proport gauges (Mechanical boost, Water Temp (not hooked up) and volt) in and IPD 3 gauge pillar pod. Included is a matching EGT gauge that I planned to install over the water temp
Brand new antenna wire, and component wires were run during the HU install
Cruise does not work since manual swap
The trunk has FatMat asphalt sound barrier all over the floor and lid and then I have Edead liquid stuff painted on top of that and everything else*
Aluminum R lock knobs*
The boost controller HU and turbo timer are in the spare vent on the left side of dash, and fit perfect*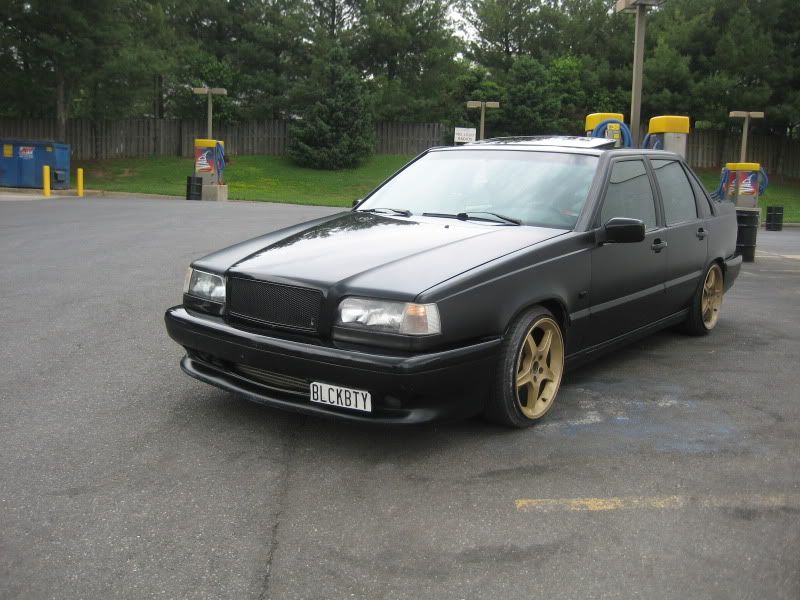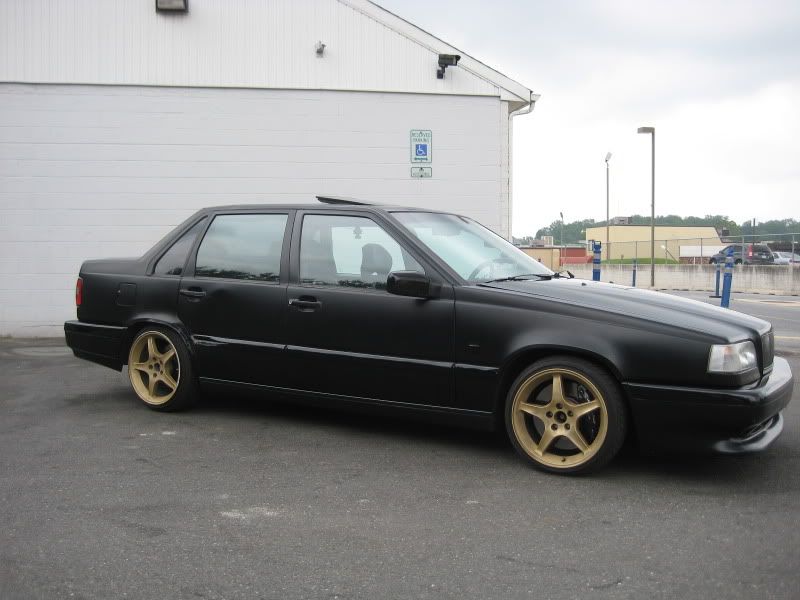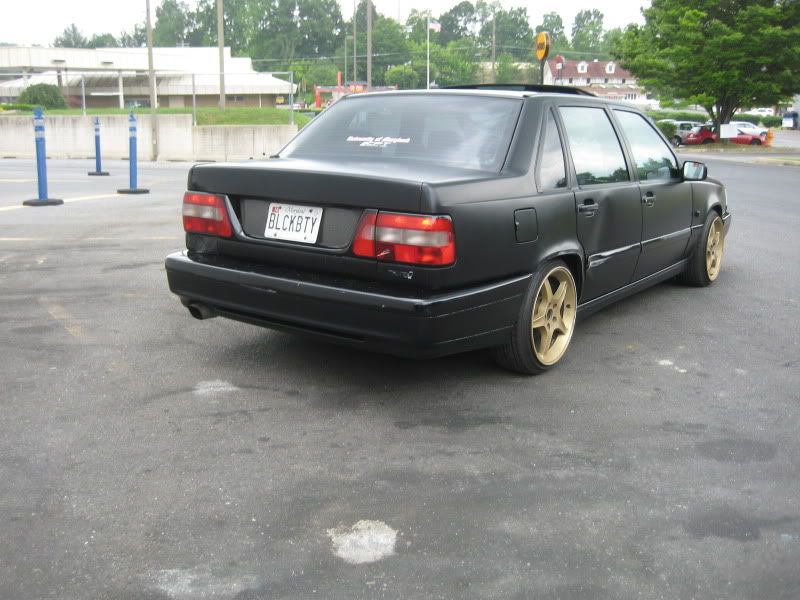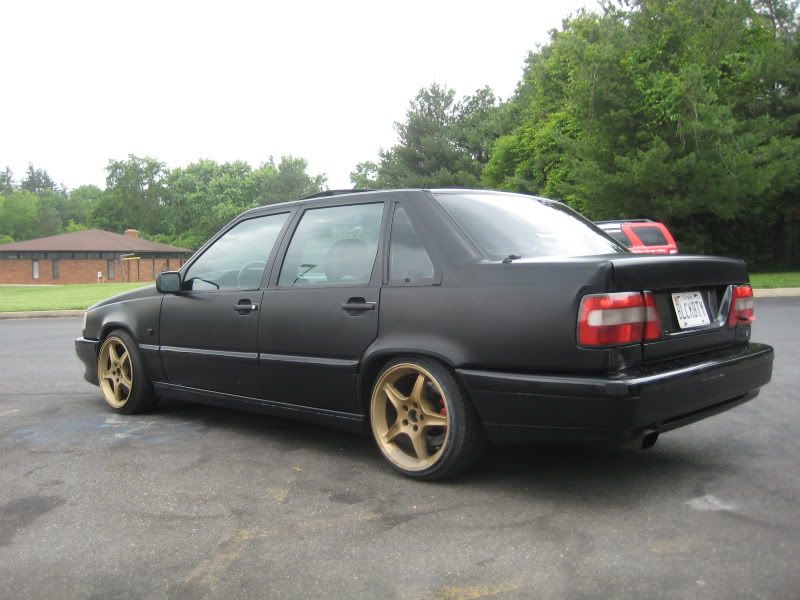 -The Good and the Bad-
This car was involved in 3 separate hit an run incidents while I attended University. Each and everyone was minor. The first was a hit to the DS tail light and trunk, the second to the Passenger Rear door, and the third was a light tap on the bumper. I will include in the sale a door, trunk and bumper. I had planned to fix the body work but have decided I need something different than this car for my new career. Its been a fun car and it is an absolute blast to drive. It corners very flat and despite the skinny tires it has loads more grip than before. All said in done I have over 6,000 in the car before including what I paid Jeremy. The RN motor, coilovers, and brakes alone are close to my asking price. Slap some slicks on this car and make it into a track car, or fix the body work and have yourself a very nice car like no other 850's. I'm sure I am missing many other small details but the car has more mods than anyone can think. If the car does not sell within a few months I will be forced to part it out, but I hope the right buyer can be found and the car and stay intact. Its truly a blast to drive.
-Love and Care-
Despite the idiots who hit the car I have taken great care of the car. Only ever 93 Shell gasoline, Royal Purple Oil 10w/40 every 3,000 miles, alignments every 3 months, Lexol and interior details every week. The car has only seen salt once in my ownership and it was immediately washed, I was stuck out in one of the large snow storms that hit the North East in 2010.
-Misc-
99 wiper relay – programmable intermittent setting
99 light relay – walk me home feature
Original T5-R owners manual – this was purchased after the car
I will update this ad often as I remember more things. Please feel free to make an offer and ask any questions. It's raining right now, once it stops I'll update the add with interior pictures
$5500
EDIT
I had a family issue arise this past week but I was able to take some photo's of the interior/engine but these are only after a simple vacuum. I'll detail the inside and engine bay later this week. The oil on the cam cover is from spillage will doing oil changes not the PCV system. The PCV system is plumbed into a baffled catch can that works very well.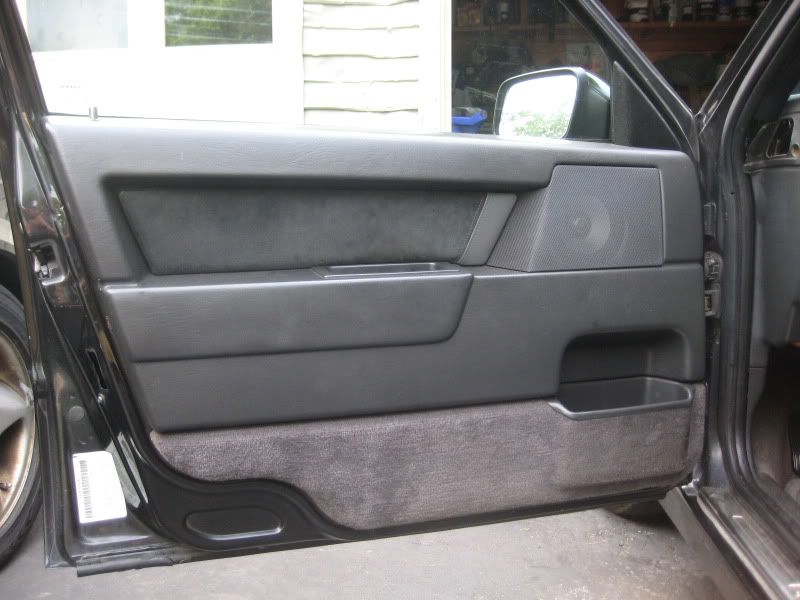 Some of the spares:
VEMS harness bought second hand then never used. I do not have a VEMS ecu. Since VEMS and MS are very similar you could also possibly use this harness for an MS ecu. Included but not shown are 5 coil packs.
Used clutch lots of life left