Discussion Starter
·
#1
·
My wife's 2013 S60 T5 was exhibiting some very odd symptoms the past several days. We were getting DTSC message errors, immobilization message, etc. - then finally yesterday when I was going to replace the original battery, the car would not even start.
Finally jumped the car to get it started and replaced the battery. The only problem was the replacement battery was about 1/4 inch higher than the stock Volvo battery so the front plastic battery cover doesn't clip on properly anymore. Getting the battery out and back in was no joy either, especially the battery bracket using a deep socket to remove the bolt, then lift out the battery.
The issue I ran into was the replacement battery spec'd for the S60 was actually about 1/4" higher than the original, so the plastic front battery cover did not fully clip on no matter what manipulations were made. I almost left the damn thing off!
Original battery:
Replacement battery in back with original Volvo battery in front to see height difference: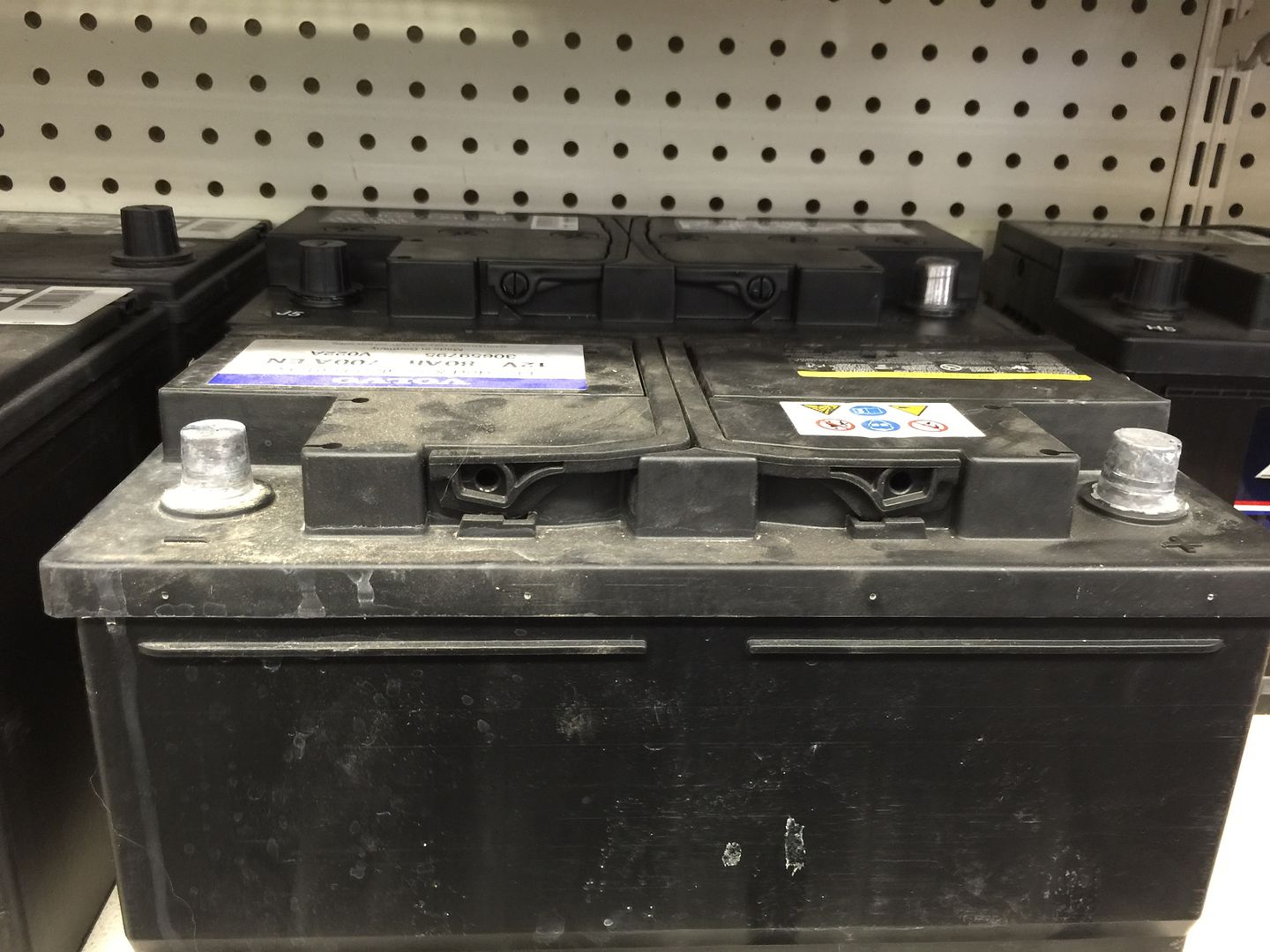 All the electrical nag messages were cleared by replacing the battery, it didn't even last 2 years.