Discussion Starter
·
#1
·
I'm working with @clevolvo on a 142s with a B20 and would like some input (or even some definitive answers).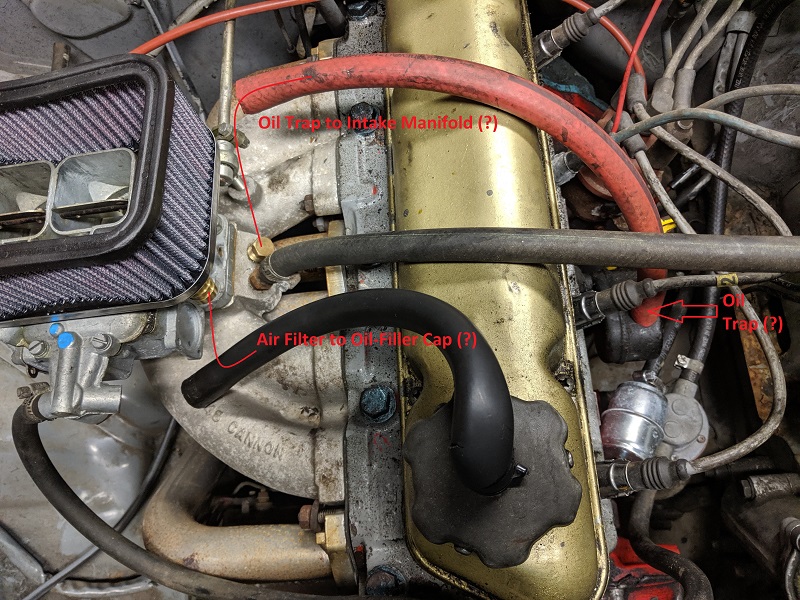 From
this Swedish Embassy page
, it appears
A) that the hose leaving the Oil Trap should go into the Intake Manifold (and it appears that the (red) hose on this engine once did), and
B) that the hose going into the Oil-Filler Cap should come from the Air Filter.
When received from the PO, these two hoses were loose under the hood. When connected the way described (Oil Trap to Intake Manifold and Oil-Filler Cap to Air Filter), the engine won't run.
Questions:
1) Is this configuration correct? (If not, what should it be?)
2) Is a PCV valve on the Oil Trap needed? (currently only a flame guard there)
3) Should a PCV valve also be on the air filter end of the oil-filler cap hose?