Discussion Starter
·
#1
·
So, yesterday I got the chance to return to Darlington Raceway's parking lot for some AutoX action! I ran STX and a personal fastest time of 53.280 seconds with a PAX time of 43.xxx so I was happy. Outran several of my buddies WRX's in the Street Mod class... I think the fastest time of the day was a shifter kart at 39 seconds
I also got a chance to use my new Kiwi Bluetooth OBD adapter with my android Torque app!
Seems to work flawlessly after calibration and entering custom weight, engine displacement, etc...
But what really made my day was................. registering 195.3hp @ 6375rpm! I'm guessing that's crank hp but STILL!
This is a rough Google/Torque view of one of my runs:
(From the green down and back then around to the next part of the track)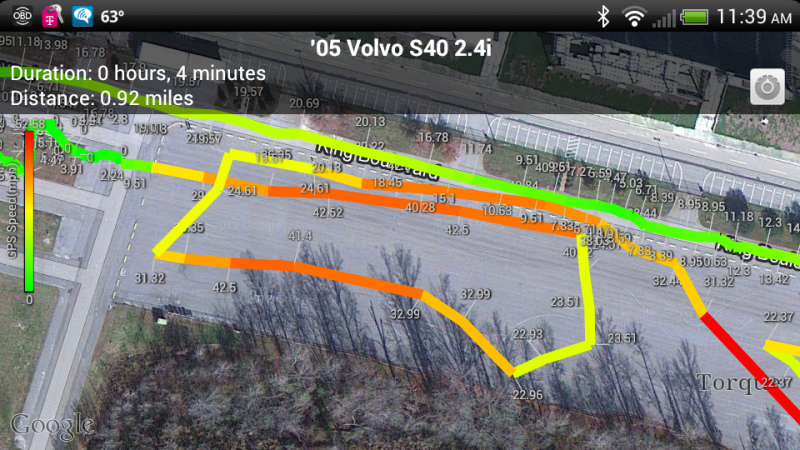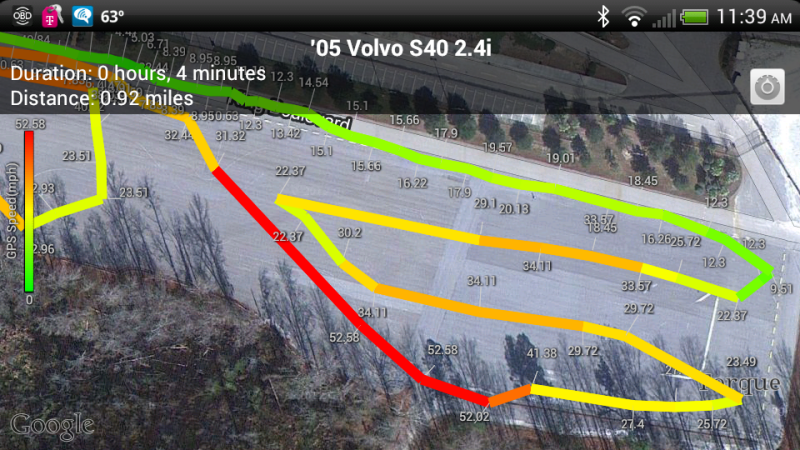 Sorry I don't have any photos or videos... I was the announcer for the first run group and then was too busy driving after lunch...