So, everything's in. The amp was a tight fit and required me to relocate the amp ground to the driver side of the cargo area.
The sound is awesome. Last things to do will be to custom cutout the black spare wheel tray and then investigate a few nagging rattles coming from what I believe to be either the cargo area floor pan or the spare wheel and jack. There is about 1.5-2" of clearance between the top of the speaker grills to the bottom of the cargo floor.
This is what two JL Audio 10" sealed subwoofers (CS110LGTW1-2) and a JL Audio 750watt amp (HD750) look like under the floor cover: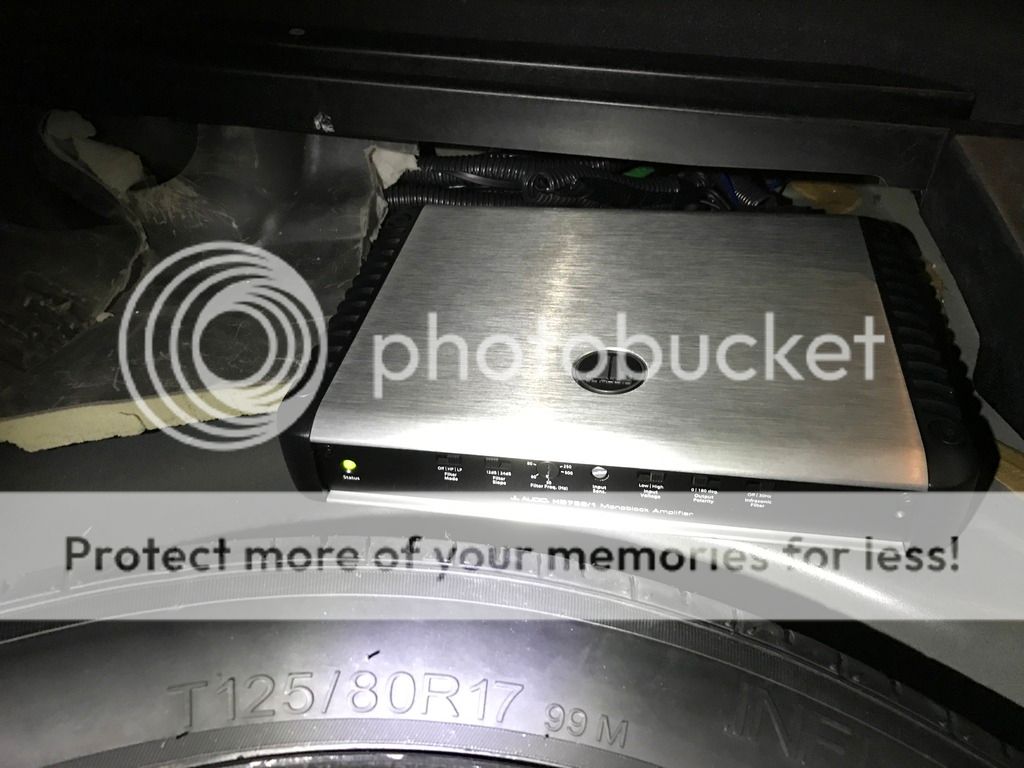 Because the JL Audio HD750 amp requires a switched 12 volt input to turn the amp on a lot of effort was put into finding the best way to do this. The method I chose to use was tapping off the center console 12v accessory fuse within the fuse box in the front of the vehicle. The fuse box is under the glove box, and is the one on the left (there are two fuse boxes under the glovebox). The fuse is #22 on my 2016 XC60. I used an "add a fuse" type mini fuse tap that was purchased at a local auto part store. The fuse tap allows you to remove the existing mini fuse, then insert the tap. On the tap itself the original fuse goes in, and then you add a 2nd fuse for the device which you are powering. I used the smallest mini fuse I could find (3 amp), and then ran a small gauge wire from under the glovebox back to the amp.
Here is what that looks like: