So, I've been lurking around this forum for about two months, an in spite of that fact, I have just bought my first Volvo
. It is a 1998 red V70 T5. The car sat for two years before I bought it. The previous owner, Dan (super nice guy, BTW) bought himself an 850 wagon with a manual and parked this gem with 188K on the clock. Dan had all of the maintenance records for his time with the car. The timing belt was last done at just before 140K according to the sticker in the engine bay, and Dan had changed the oil at 3-5K intervals, right up 'till 186K as well. Currently the battery is flat, and so are a number of the tires, but after a quick charge she fired right up and the battery held a charge long enough to start her up again after sitting for 10 minutes or so. It is not blowing smoke of any color, the engine bay is very clean, no oil leaking that I could find. Dan has told me that it has a transmission fluid leak in hot weather, and it has a MAF Sensor issue as well that seems to crop up in many of the service reports. No signs of PCV trouble either.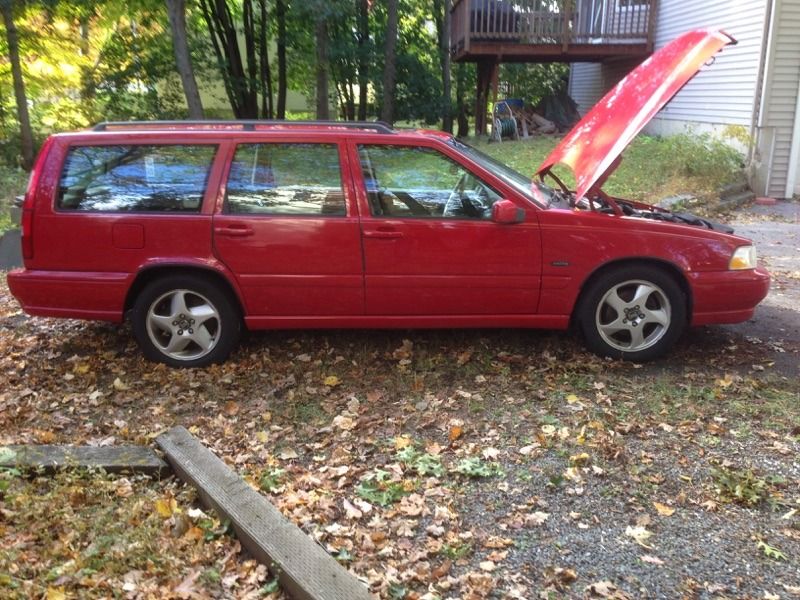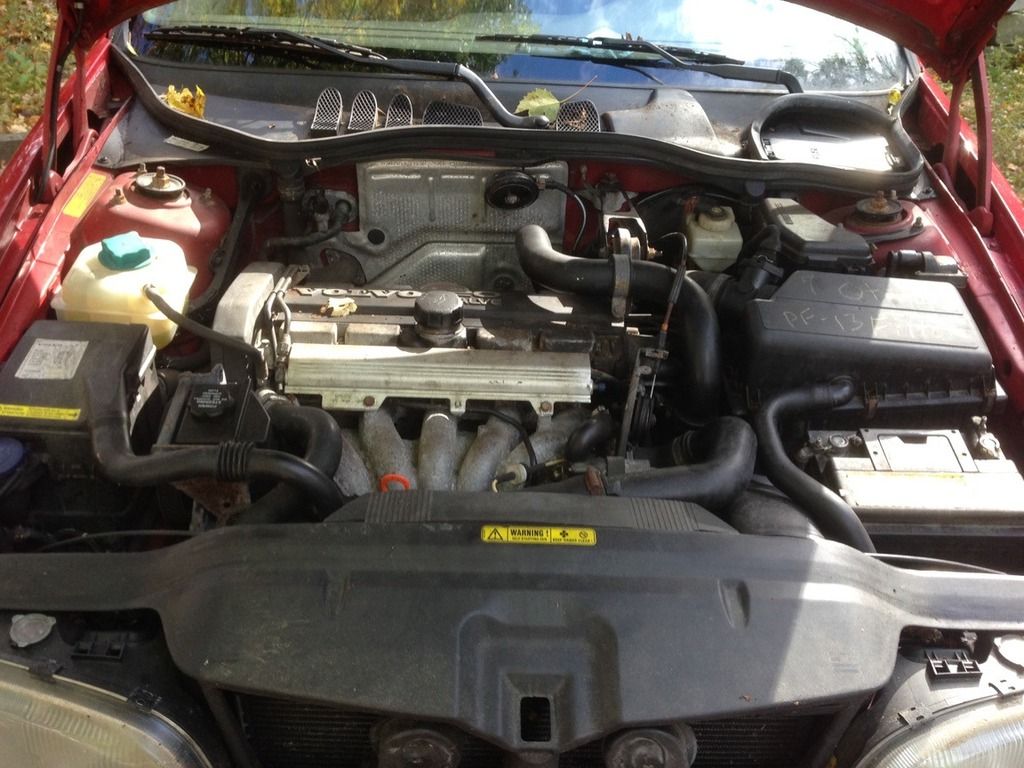 I bought it without even driving it- the price was very right. I will be doing as much of the troubleshooting, maintenance and service myself as possible, the timing belt being #1 on the list as it has been sitting for 2 years. Just hope the trans is OK...