Discussion Starter
·
#1
·
Here are the preliminary pictures of the Power Window Conversion, and I will be posting some pictures of the One Piece Door Glass Conversion also, but that will come just a bit later.. I am waiting on the tempered side glasses to make it in, along with the new channel and belt line weatherstrips to make it in.. The one piece glass conversion is a very easy converion, along with the Power Window Regulator Conversion..
Here are some pics of the power window regulator assembly that I have chosen, because it will fit into the factory inside door opening, and also offers alot of glass support and stabilizing during operation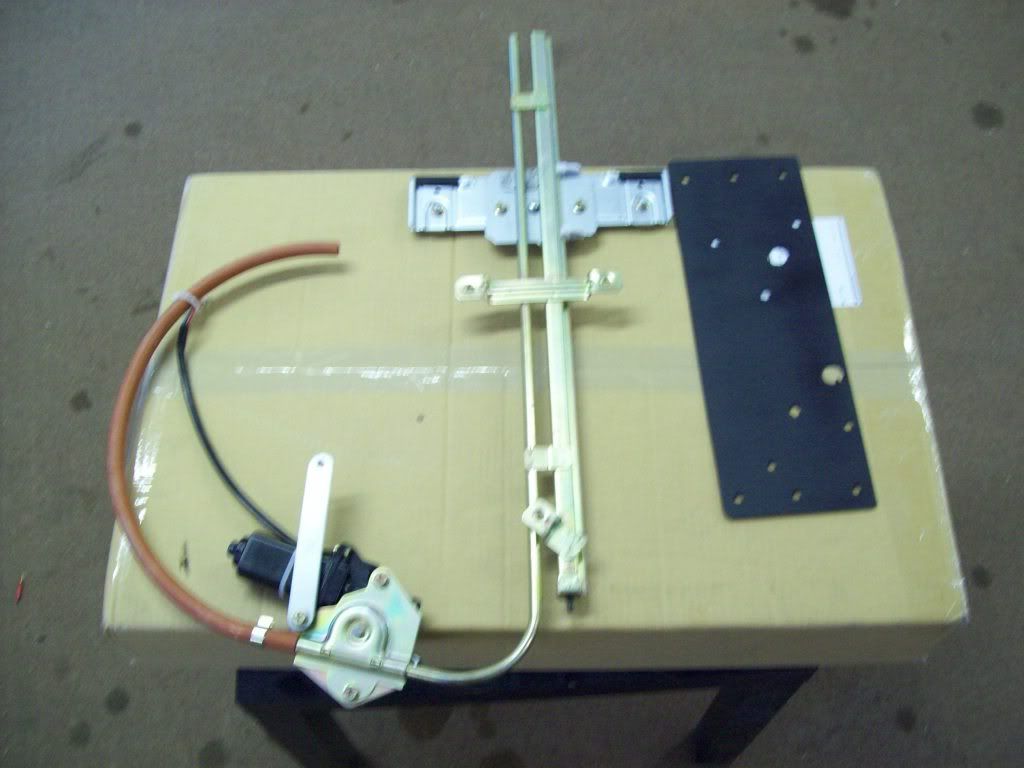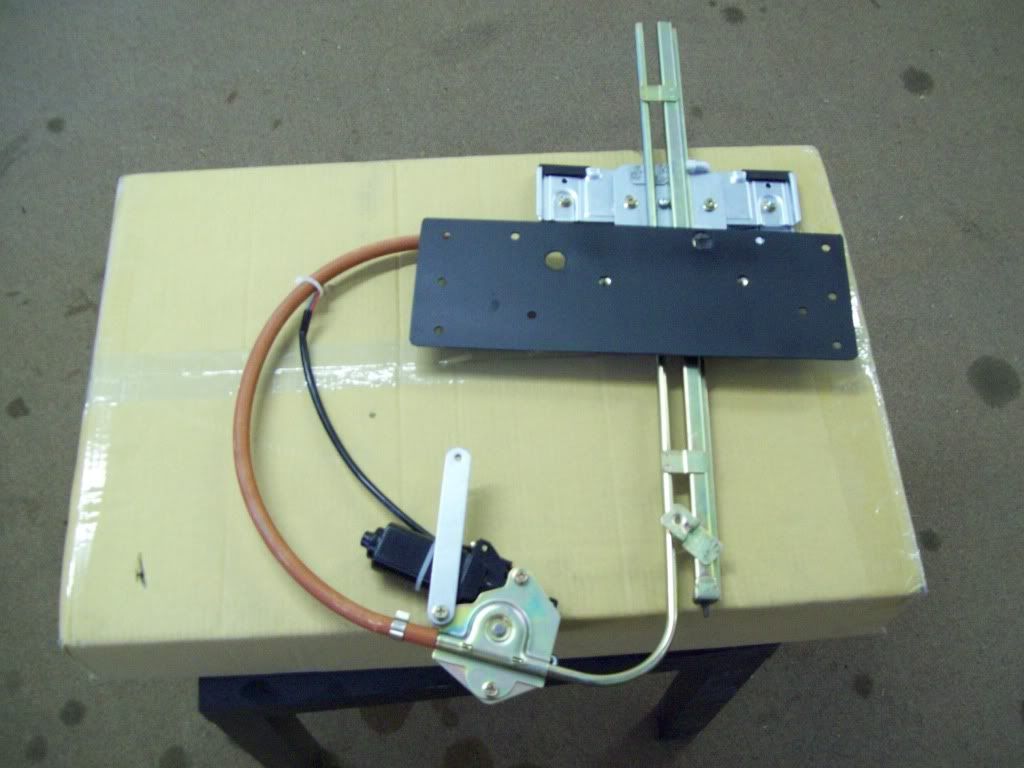 Here is the cut necessary to make the regulator work out to be in the right postion and run angle.. It is a very simple cut, and the supplied regulator mount plate/brace will work as a template for the new brace holes, because it used key reference points on the door to position itself for drilling.

As you can see the original arm rest mounting is not affected, and this new plate actually addes additional rigidity where the arm rest mounts.. The power regulator kit can be used with the original glass and vent window for the guys that like the OEM look.. We will also have a power window switch that actually converts your window crank handle into the power window switches, and works just by bumping the handle up or down.. I am not a big fan of the typical rocker style power window switches and mounting that typically comes with this type of conversion, but our supplied rocker switches are actually compact and pretty nice looking.