Ahh yes, that wonderful force of nature that tugs gently at the seat of your pants. Gently whooshing you away from your worries (in traffic that is) along with the aural pleasures of the 5-cylinder & turbo.
Hello fellow R crazies. I recently joined the club and here is my story...
As an owner of a Lexus GS300 with one child and plans for a second, the GS did not have the cargo room I wanted. It looked great and was reliable as a Timex. It would have sufficed, but would have been tight on space. The roof rack helped. Did not want a SUV or minivan - too big and clumsy. Decided to look at mid-sized wagons, preferably with manual transmission. The usual suspects: Subaru Legacy (not substantial feeling enough), BMW 5-series (although 540i not available with manual and AWD), Mercedes-Benz E-class (no manual), VW Passat (manual, but only on base trim level), and Volvo V70 (XC70 a bit too clumsy). A T5 with a manual would have been OK.
As I researched them, it became quite clear the V70 R was the choice for me. I drove an E500 4-Matic - it was great, but the Mercedes badge just would not fit in my humble, low-key lifestyle. I am sure I would have received those "oh, they drive a
Mercedes
" looks from friends and colleagues. Almost the same feelings about the BMW. Unexpectedly got that with my Lexus, especially as my wife drove it to the local elementary school as she was student teaching.
I drove a Passat sedan and figured the wagon would drive about the same, but with way more room.
The V70 R became my first choice, followed by Passat wagon ('07 and newer). I wanted a manual '05 or newer (mainly because of the body colored trim and metal center console/stack) with Atacama interior. After seeing the Gobi and Nordkap interiors in person and seeing it flake, I knew I did not want either of those. Black exterior was my first choice - had not even considered Magic Blue - and silver was second choice. I have had 6 cars in my life - four of them black. I know, I know. Black is difficult to keep clean, but looks gorgeous when it is!
So, with my choice narrowed down to an '05 - '07 black V70 R with manual and Atacama, my search was daunting. Over the course of the first year of searching across the nation, I think three popped up and were either obviously abused or way overpriced. Getting antsy, I 'settled' for the Passat wagon. It is a great car - handles very well, loads of cargo room for my family, and the 2.0T driveline is a gem. I also knew the engine could easily tuned to 300+ HP and just as much torque by just chipping it and some minor modifications. I flew to Arkansas to buy the Passat, drove it home to Indiana, and lived happily ever after.
Meanwhile, I kept bookmarks on Safari for V70 R's on Cars.com and autotrader.com. I checked them periodically even while happily enjoying the Passat. Then it happened - three years after beginning my quest - an '06 with manual and Atacama popped up in good shape, decent mileage, and good price, but in Seattle and with Magic Blue exterior. I told my wife and she, of course, roller her eyes. We had friends over from out of town. I called the dealer and received more information and photos. One thing led to another and there I was with a one-way ticket to Seattle. "What have I gotten myself into?" I kept asking myself. As we all know, a lot of fun driving!
The salesman picked me up at the airport (raining of course, it's Seattle) and I went on a test drive around town on highways and byways and all over. It was solid and straight. All is good. Drove back to the dealership and put it up on the rack so I could inspect the undercarriage - all was good. No leaks, bends, evidence of crashes. Tires were slightly more than 50% worn, but worn evenly and a little more so on the inside (indicative on independent suspension). Brakes had plenty of life left and felt good. No funny smells from the engine. Transmission felt solid. Body was straight with no signs of body work. A couple of minor scratches that can be polished out. Typical scratches on the bottom of the front fascia/air dam. Of course, there was curb rash on the wheels. Are there any used R's out there without curb rash? It seems everyone I looked at had it. Oh, and the plastic cap for the rear tow hook was missing. That one puzzled me. Who would steal that?
SOLD! I gave them a check and promptly drove next door to have winter tires installed for the drive home. It was February and I was going to drive over the Rockies; I did not want to chance it. Besides, I knew I was going to put winter tires on anyway. Bridgestone Blizzak WS-60 by the way, highly recommended. Those of you who use winter tires know the benefits, but that is another thread topic...
So there I was in Seattle with a 2400 mile trip ahead of me. Needless to say, the seats are sumptuous, so no worries there. Stopped at a store to buy some emergency goods just in case (food, water, first aid, shovel, tow strap, etc). I had already looked at the weather forecast for every 200 miles along the way and it was supposed to be good weather. But I had never driven through the Rockies and had heard the stories of snow storms and squalls popping up unexpectedly.
I made it to Boise, ID the first night at approx 1 AM. Stayed the night (more like took a nap) at a cheap motel and took a shower. On the road again by 7 AM (couldn't sleep). Drove though Idaho to Salt Lake City, UT and picked up I-80. Drove through Wyoming and Nebraska (boy, those are long states). Stopped the second night at a rest area somewhere in Nebraska and slept in the back seat. Then drove I-80 all the way home to northeast Indiana and made it home by 6 PM. 2400 miles in 48 hours. In time to go to work the next morning in my new hot-rod-grocery-go-getter. The only precipitation I ran into was the rain in Seattle and a few flurries less than an hour from home.
Here are some photos along the way. Enjoy. And continue to enjoy the joys of driving an R.
Cheers,
Melvin
P.S. I say addicted to torque in the title because I am accustomed to driving a Honda Civic. The R has about three times the torque and 2-1/2 times the horsepower. RRRRRR
On the plane from Fort Wayne to Chicago. Had a window seat and the GPS worked. 404 mph on my Garmin. Funny stuff.
Just outside of Seattle. Of course it raining.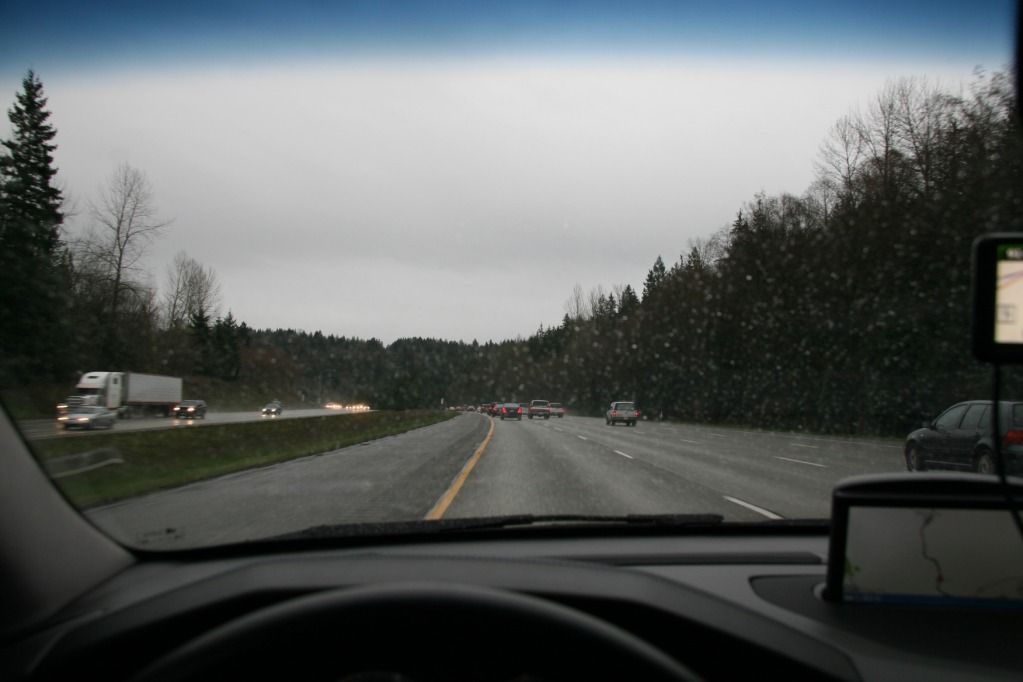 In the mountains. Yes, I was using both the Volvo navigation and my Garmin. I like the Garmin much better - much easier user interface.
Have never seen a sign like this one. I think in Idaho.
Utah
At a rest area in Utah. Disgusting front license bracket still attached. Thankfully Indiana doesn't require front plates.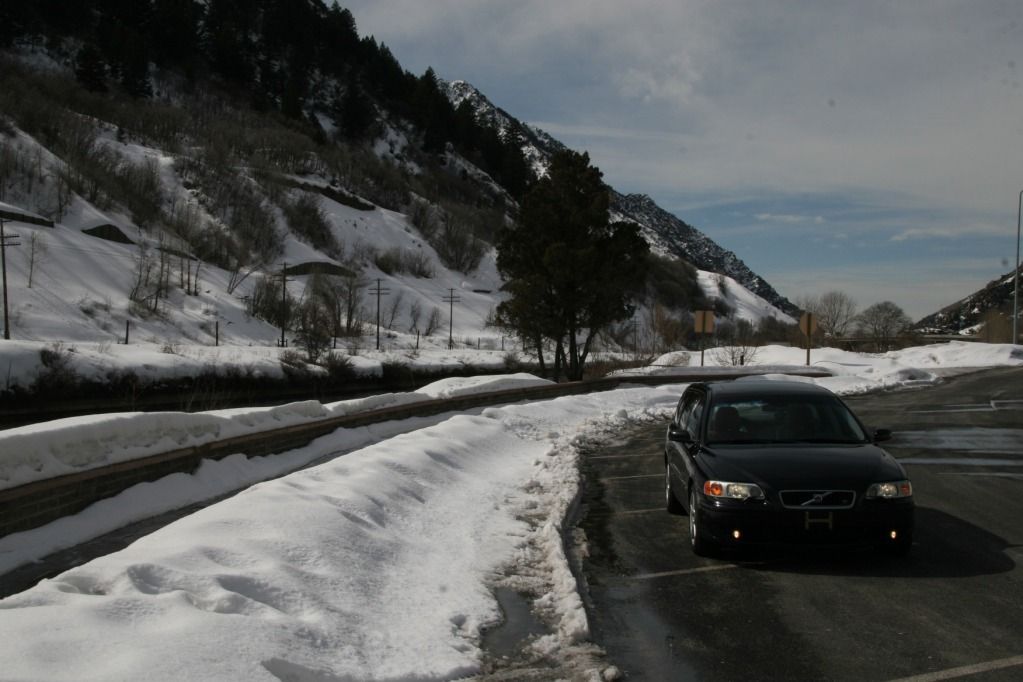 More Utah. Very scenic state.
Near Devil's Slide. People were fishing in the stream nearby.
6800' elevation and no addresses nearby. Out in the middle of nowhere.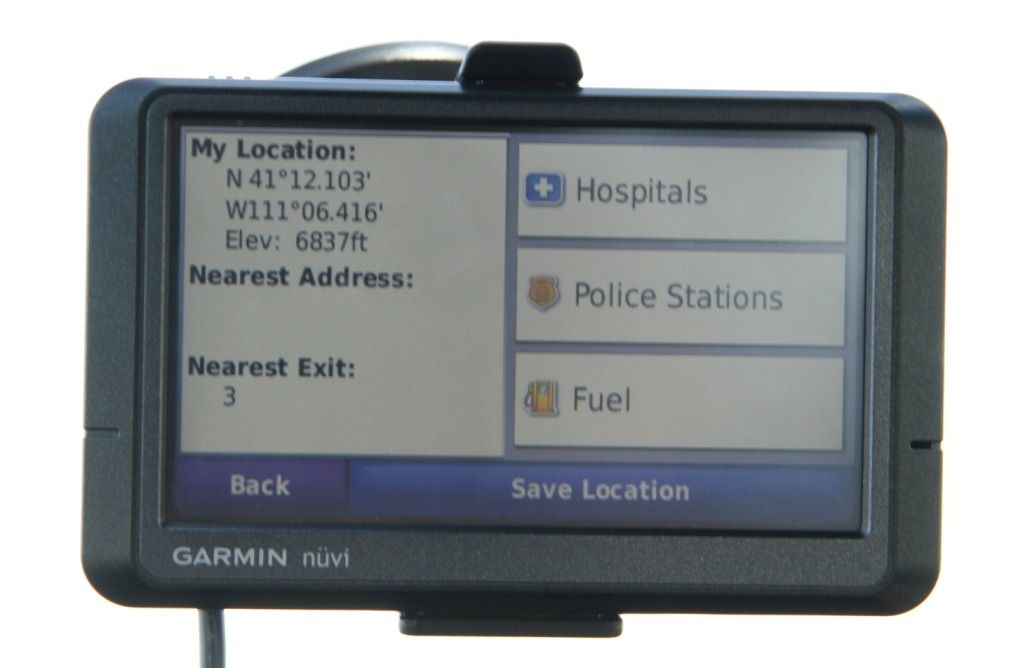 Welcome to Wyoming.
Long straight roads and big hills. Look at all those windmills.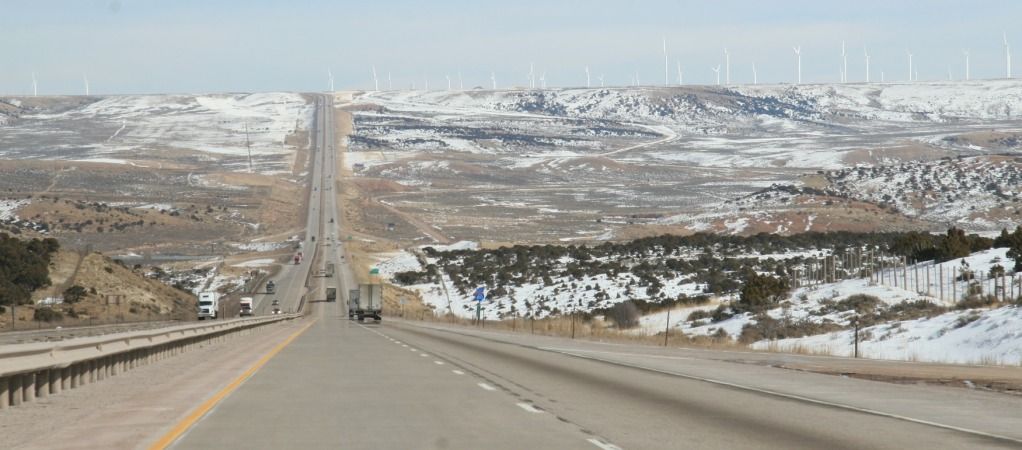 Another sign I have never seen. Drove by about 15 of them. Thankfully none were flashing.
And the gates that close if those signs were flashing.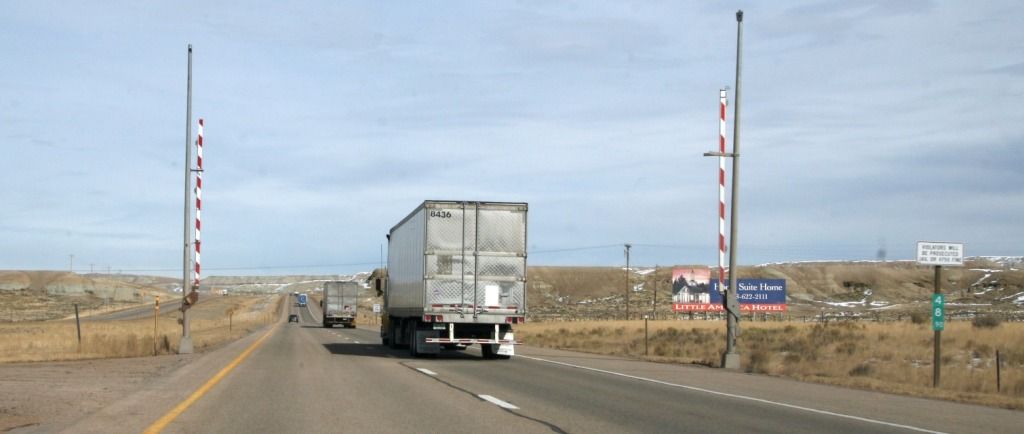 More scenic Utah.
Wish we had some of these signs in Indiana.
Miles and miles of snow drift fences. Again, have never seen those before.

Another new sign and at a rest area: CAUTION - Rattlesnakes are native to this area.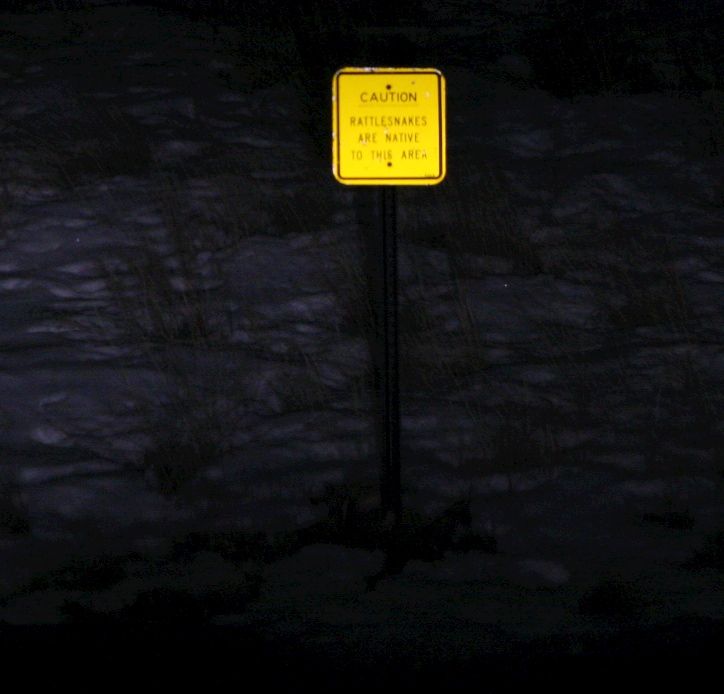 Foggy morning in Nebraska.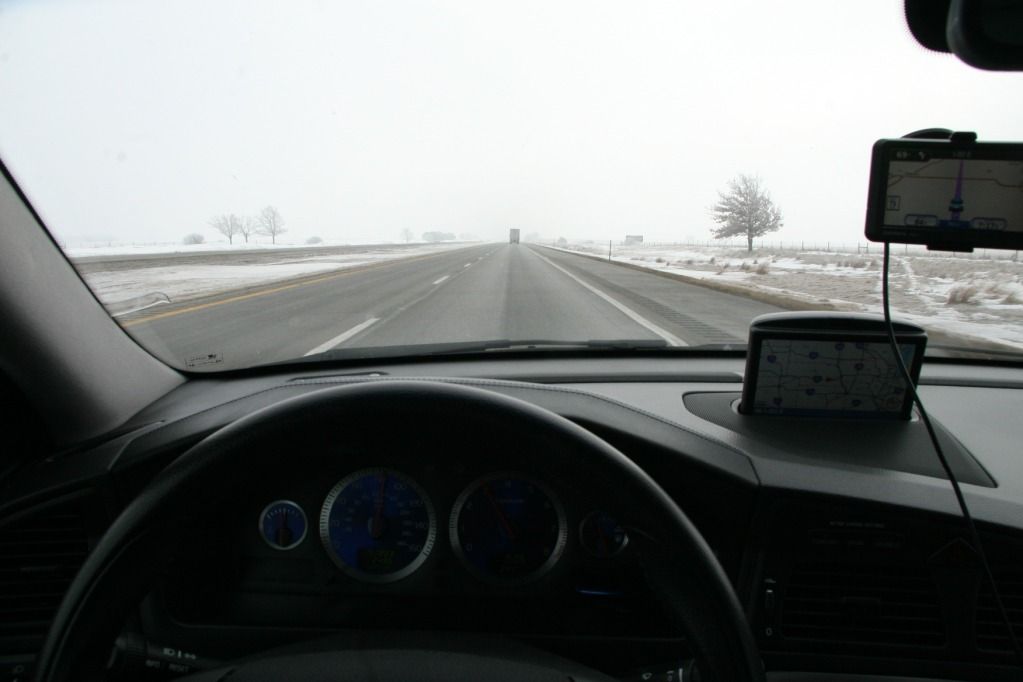 I do not know what to make of this sign.
I guess you fill in the blank.
Storm chaser. Cool.

Welcome to Iowa.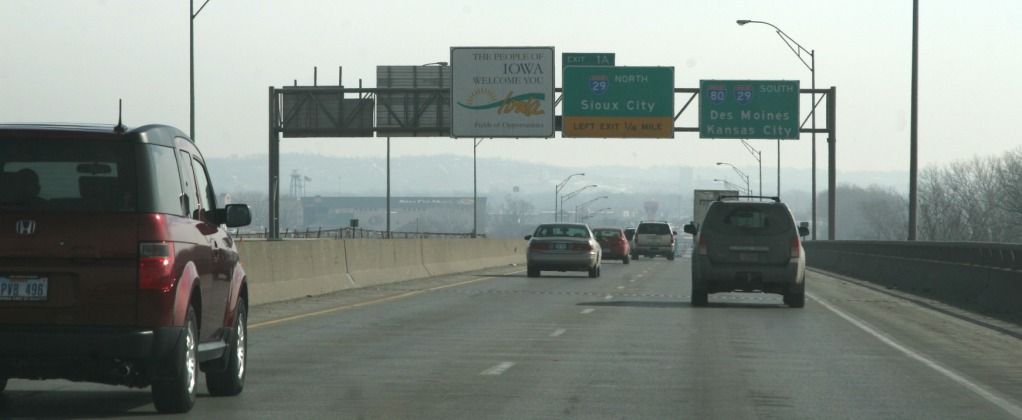 In case you did not think those windmill blades were that big...
The mighty Mississippi River. About six hours from home.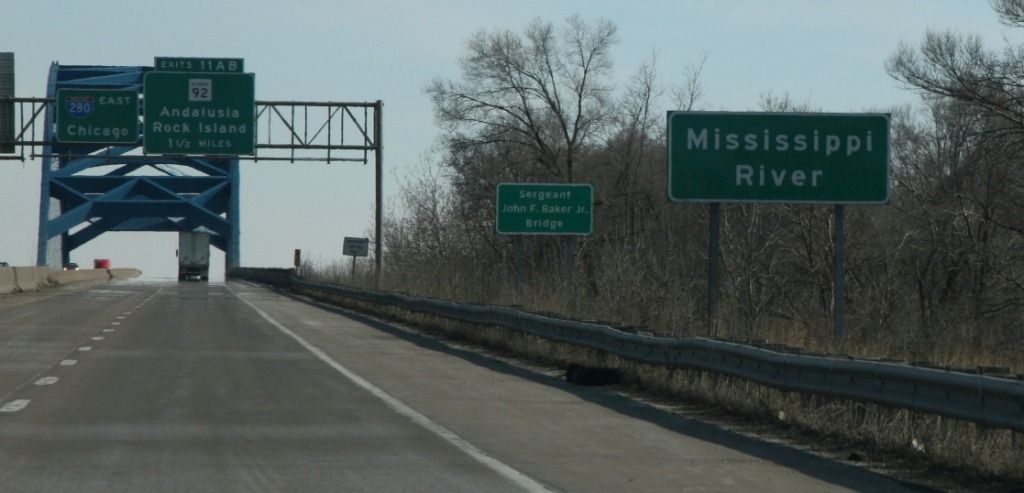 The familiar Indiana sign between Chicago and Gary. Less than three hours from home.
Well that is the limit for this thread. I will post more photos of my car in another post.