This is a complete set of seat skins for a charcoal grey interior. The pictures make them look black, but the are genuine volvo seat skins in the normal charcoal color. They are in great condition, with only one small seam being re-stitched.
These will only fit '99 and '00 cars as the headrests and bolsters are slightly different than the '98's. I have them listed on ebay as well. There are a few more pics and info in the listing.
$200 plus shipping, but would love to sell these local and not have to deal with shipping.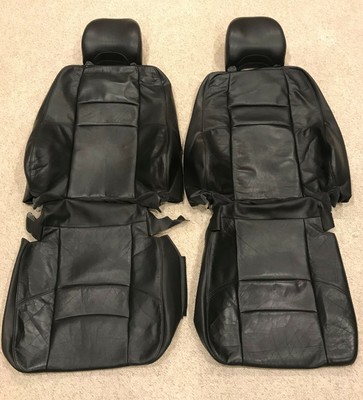 This is a complete set of front seat skins for a 1999 or 2000 Volvo S70 or V70. Most notably the spacing for the headrests. Seat bottoms are interchangeable. The color is the dark grey or charcoal color.