Note that the vin break listed, even in the '99 slide is a '98 vin break. These early ones use SKF bearings. The pinion bearings are the same as RWD 1031 rear pinions: 183841 (HM89449) & 183839 (M86647). Bearing cups are HM89410 & M86610. Main shaft bearings are 32010x, same as AWD Diff.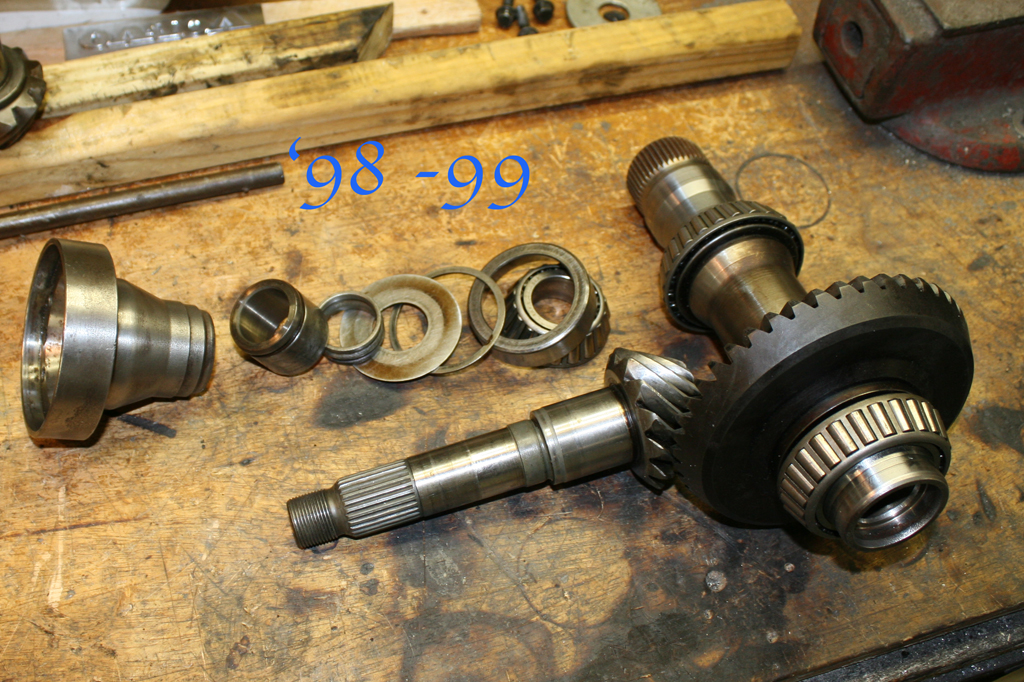 mid 98-99 style
longer pinion to diff casing offset, recessed yoke for CV joint (unlike early '98) 3 versions shown: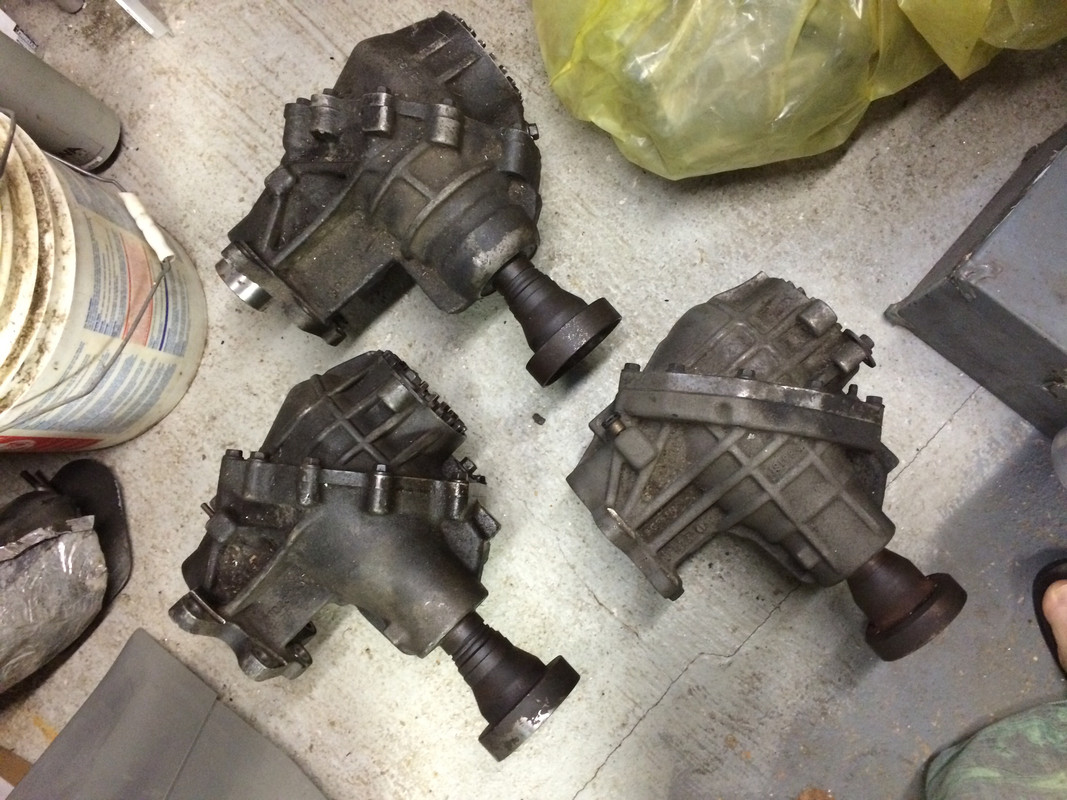 Volvo reman mid 98-99 unit 8602679 (NLA)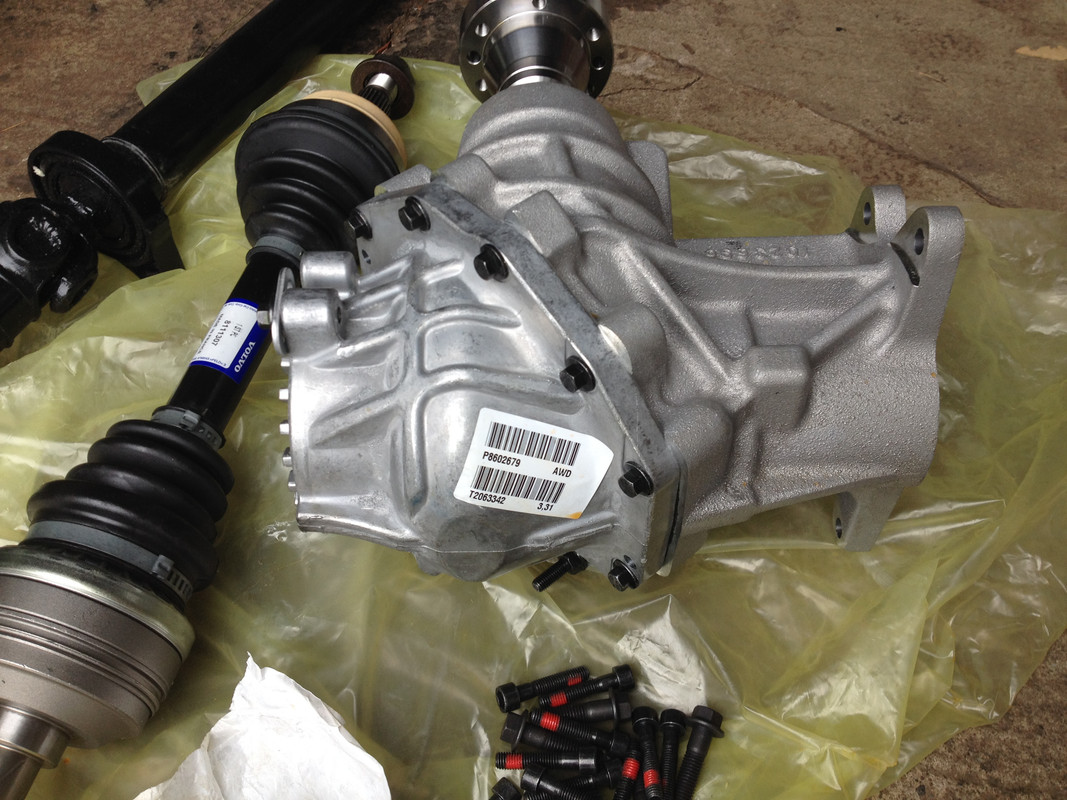 '00 ONLY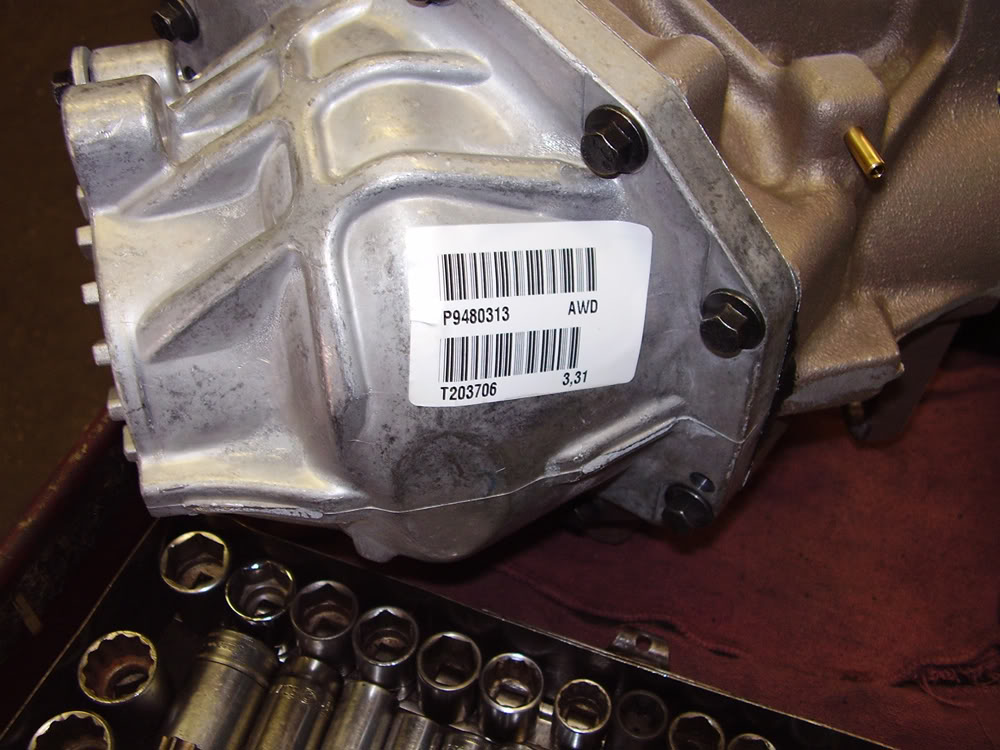 note the shorter pinion to diff casing offset
- which indicates that the
right side driveshaft
will also be different than '99, having a longer shoulder to provide a seat area for the BG (outer casing) inner seal.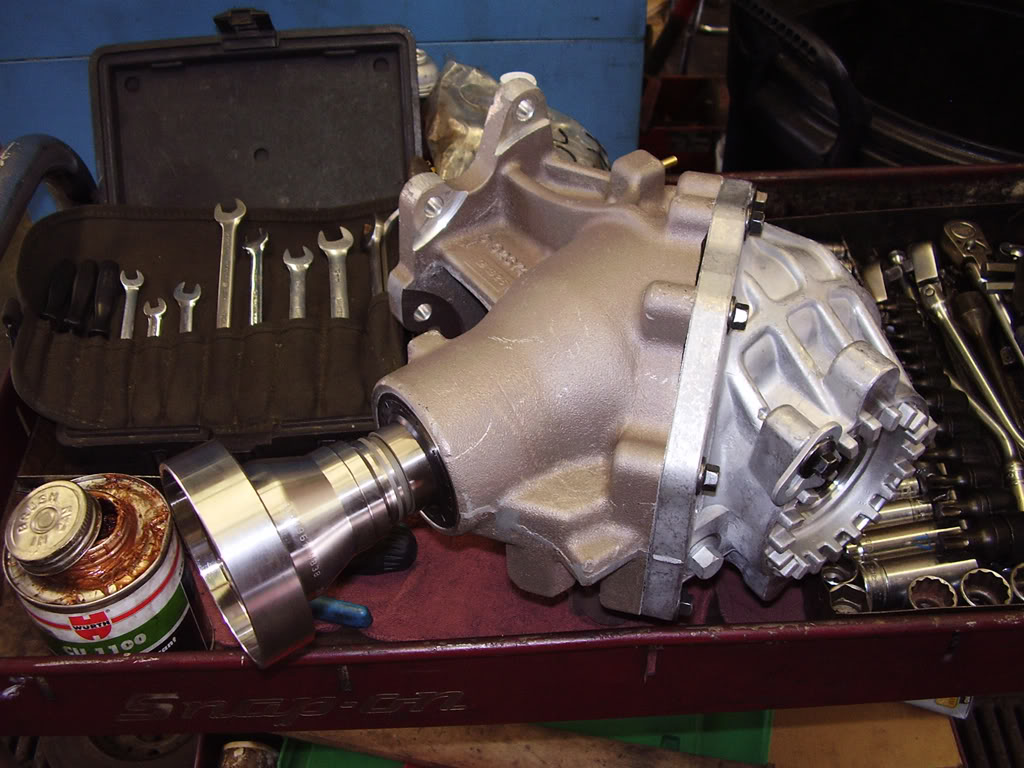 Note 1 : 9183491 shaft = chassis range S70 465739-621367 V70 465339-630091
9463300 shaft = chassis S70 621368 - on V70 630092
The production change here was in regard to the center bearing - later shafts have a larger bearing & carrier.
Note 2 pertains to the fact that the replacement CV ONLY fits original Prop shafts