Discussion Starter
•
#1
•
oversteer at +120km/h and hit a tree with the rightside,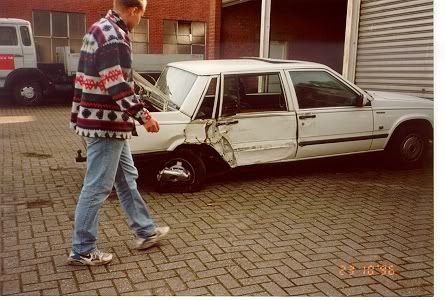 did a +180° then backwards to hit with leftside a parked merc at my roadside (shortend with +1m).
Witnesses say I did +360° after hitting the tree
All i remember was shouting Sh*t Sh*t Sh*t and after standing still and headoverlamp was hanging out of the roof, get the hell out of the car, left side was blocked (merc) so went out tru rightfrontdoor. Then the **** i was thinking how can i keep this silent for another week, then my parents would leave for a holiday.
96... i was 21 then
young and wreckless till that day