I am currently in the process of build a Pro-Touring style P1800 based off the Renditions of the Vox Volvo. I will be performing body mods and developing Newly Designed glass kits to update the car. I will be moulding the grill shell into the body and extending it a bit forward at the top, installing layed back headlamps with the outer glass lenses, recessing the tail lamps and license plate mount, installing a hood scoop, shaving drip rails, flaring out the quarters and fenders a bit, moulding in the front marker lights, removing the side trim, modifying 63 Corvette rear bumpers.
I am working with a suspension company to see if we can develope a bolt in updated crossmember.. The options will be rack and pinions steering, tubular control arms, adjustable Coil over (height and dampning), up to 13 inch drilled slotted rotors with 6 piston calipers, and the crossmember will accept several motor configerations.. I am also having some nice 4-link adjustable arms made for the existing rear end with coil over shock replacment for the factory Coil spring.
My company designs Flush Mount Glass Kits for the classic cars and they require no body mods. I will be making the flush mount windshield and rear glass, along with the one piece Green House glass roof and rear glass. I am not sure if they will be offered for sale, because I am not sure the demand would be there.. I have always loved these cars, and fell in love with the updated version.
This is what I started with.. I paid 1000 U.S dollars for this car, and it ran just fine. I had installed the wheels and lowered a bit to see what size wheels the body would accept without evasive mods.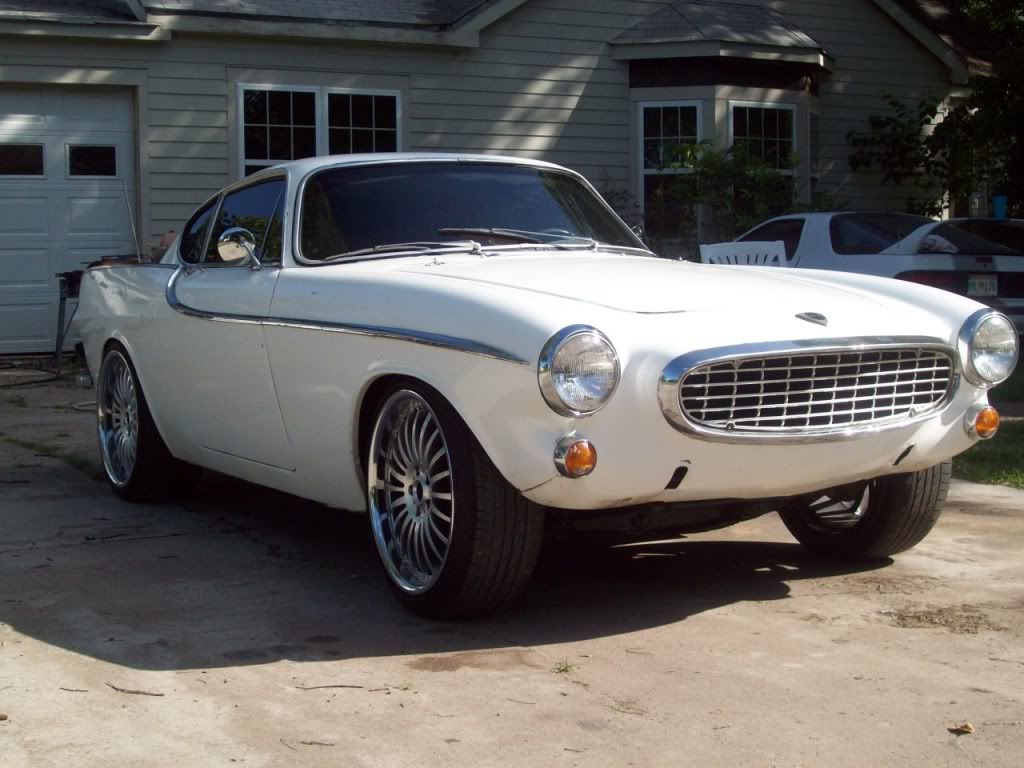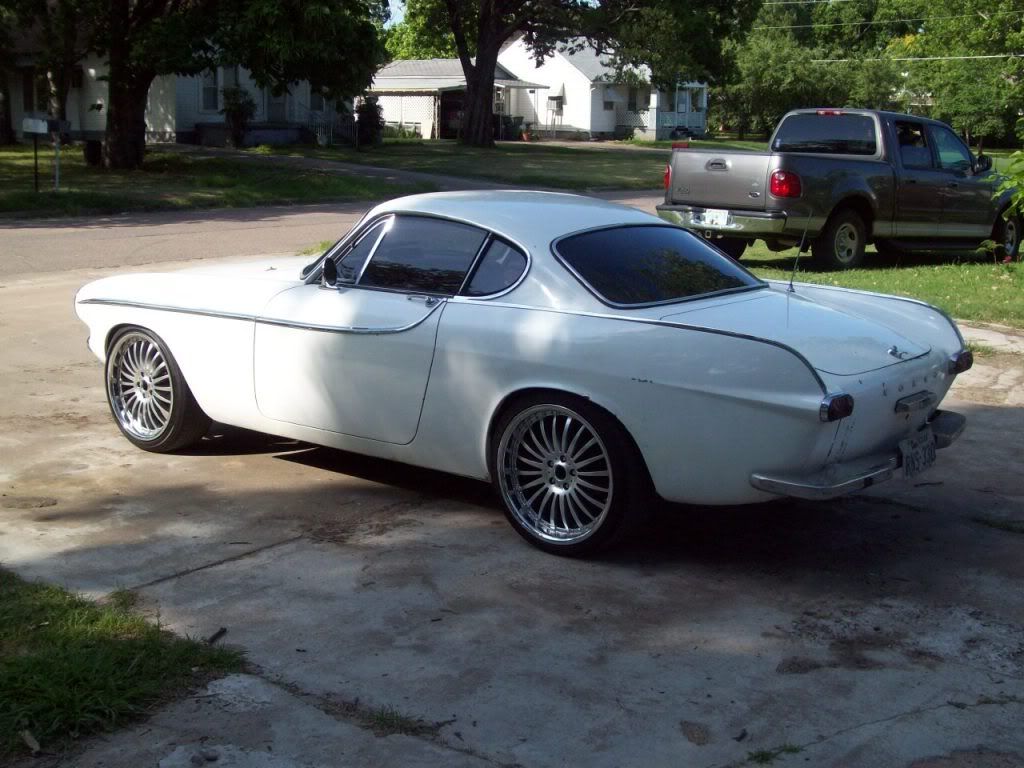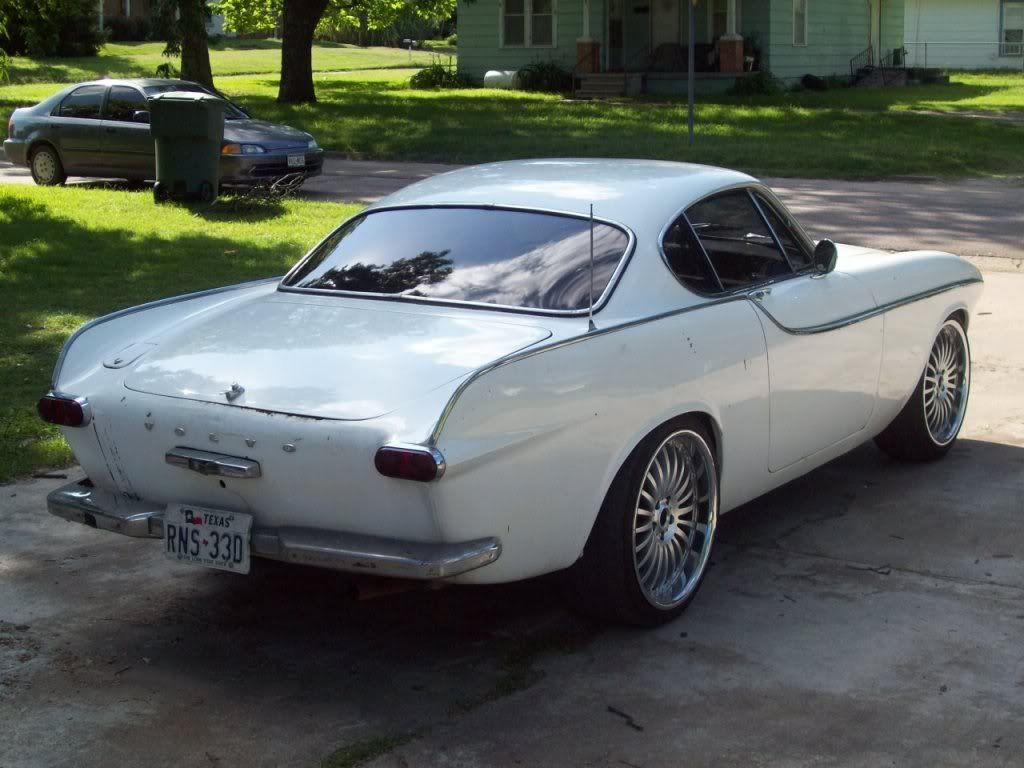 I am sure all you guys are familar with this rendition of the P1800 Volvo done by a designer from Vox.