Discussion Starter
·
#1
·
So it was time to change rotors and pads so I thought why not do the upgrade to 336mm rotors, pads and calipers while I'm at it? Thanks George at Viva for cross referencing part numbers and sourcing the backing plates.
Pretty straight forward swap out. Minor issue with seized rotor retaining bolts but everything else was easy.
Couple of things I noticed doing the swap. Backing plate size for the 336mm rotors were really negligibly larger in size over the ones on the 316mm. If I knew they were so close I don't think I would have bothered to swap those and saved myself $125 The other thing I also noticed was I believe the calipers are exactly the same the only difference being the caliper carrier to accommodate the larger rotors. Knowing this I would have checked at the dealer if just buying the caliper carrier would suffice and saved the cost of the calipers too. I used remanufactured calipers as they were significantly cheaper than brand new. The above 2 items if excluded would have super simplified this job to basically a rotor and caliper carrier swap. Hopefully this helps the next guy/gal attempting this upgrade.
Overall the job went well, took me about 4 hours taking my time including bleeding the brakes. Now going forward I'll have more pad choices and benefit of the larger rotors.
Part numbers:
8602857 brake caliper
8602858 brake caliper
36000253 caliper carriers (2x)
8683649 protecting plate
8683650 protecting plate
30657301 rotors 336mm (2x)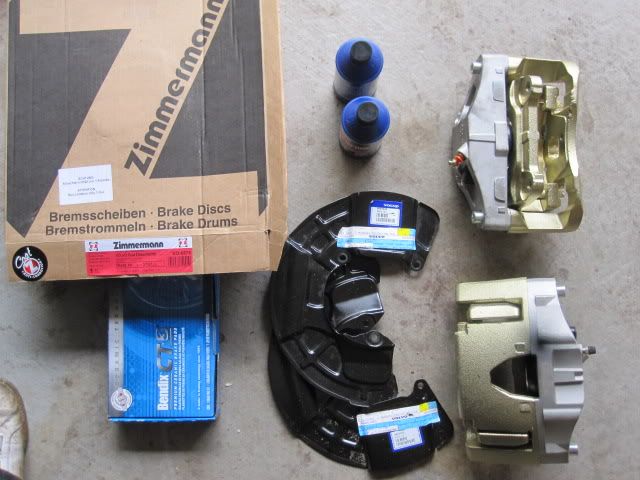 protecting plates old/new
note size difference neglible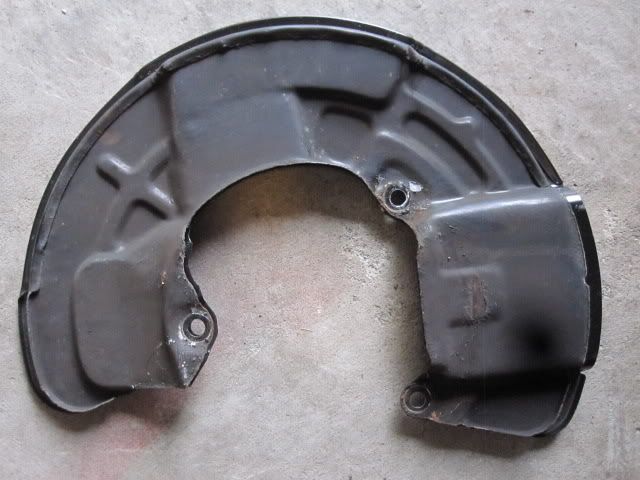 new caliper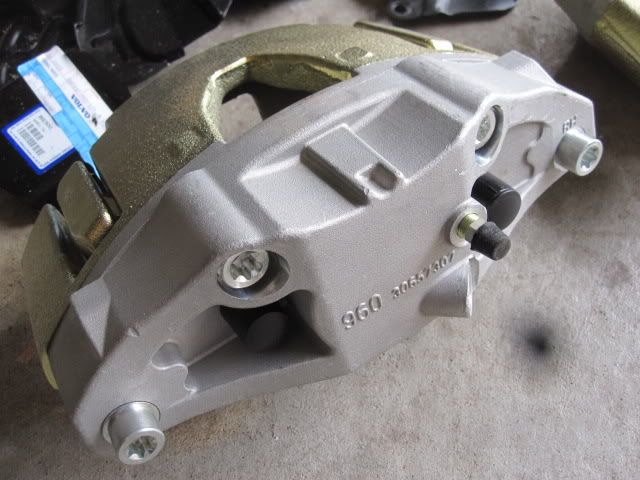 old rotors/new rotors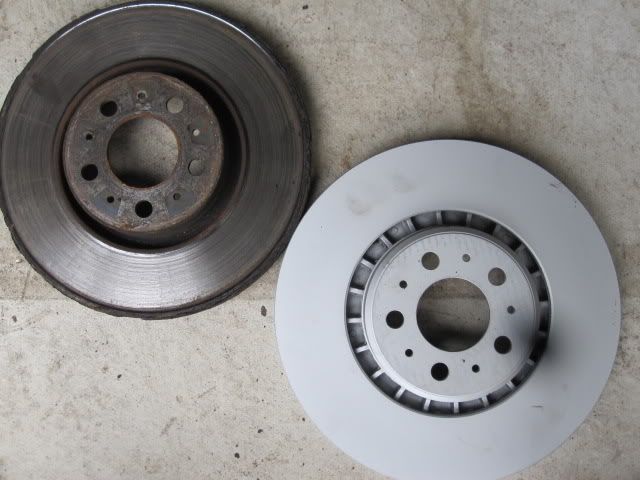 remove old protecting plate and rotor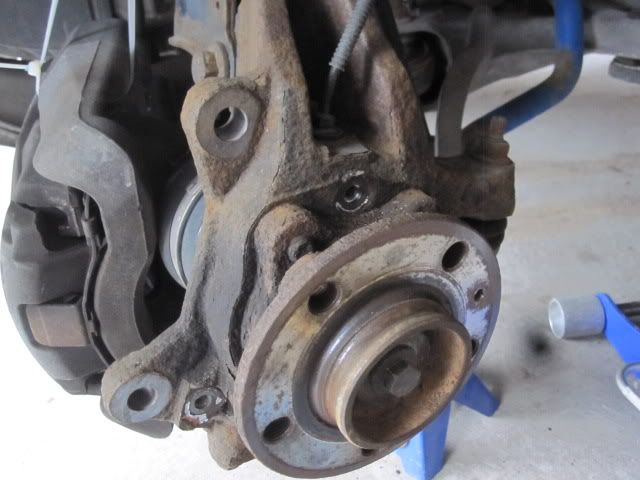 new protecting plate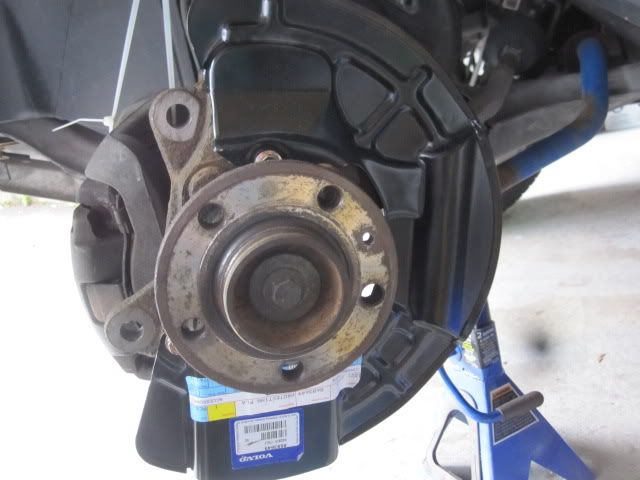 new rotor and caliper carrier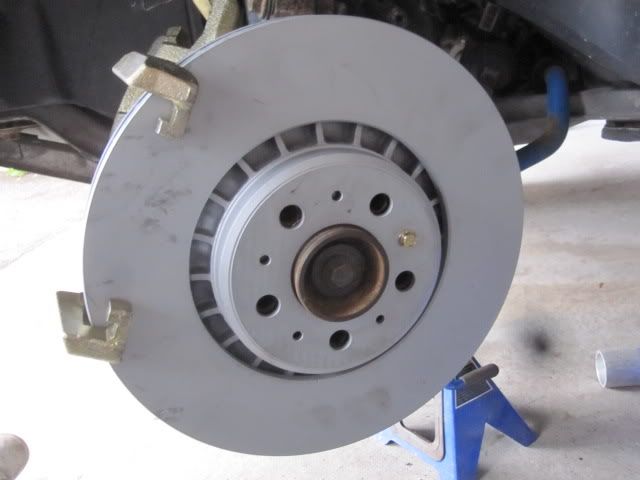 back of rotor with new caliper carrier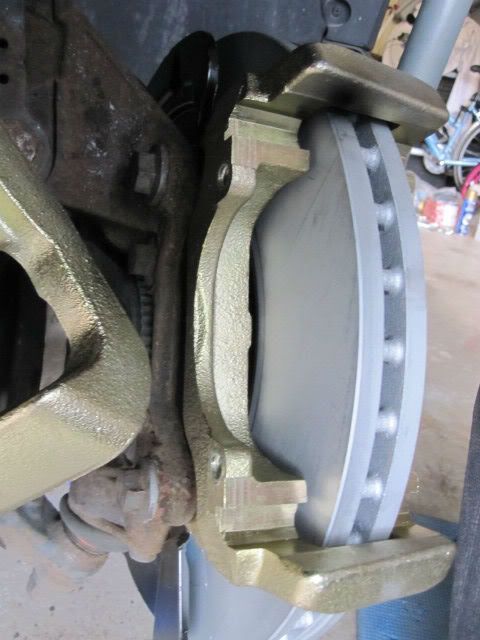 new caliper back on