Discussion Starter
·
#1
·
FINALLY got to come home with these wheels. Took forever to get them, but they're on! Perfect fit, couldn't be happier with them!! Completely transformed the look of the car. And my speedo is actually accurate now!
Spacers are 30mm in the rear, 25mm in the front. Perfect fit. No rubbing at all. The rear can completely depress without rubbing (BARELY!) and the front has plenty of room. Doesn't even rub at full lock (for those that know the turning radius on 240s, that's pretty impressive). It hurts me to think that my 855 is running 225/35/18s that rub a little bit, and the 245 can take 225/40/18s with tons of room, on lowering springs!
Anyways, enjoy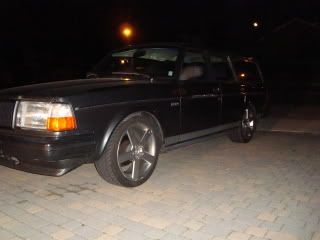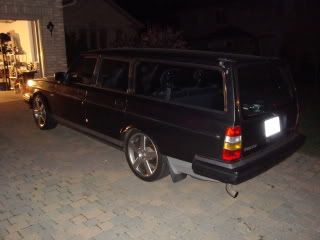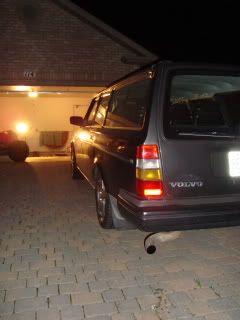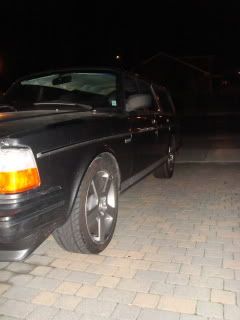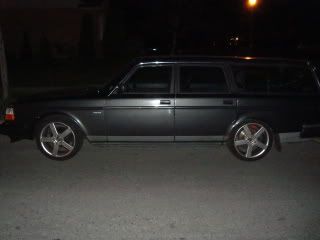 I know she still needs some TLC, but the 855 is getting all the attention right now before Carlisle.
Daytime shots (sorry it's still dirty):