NOTE... Car no longer has these wheels.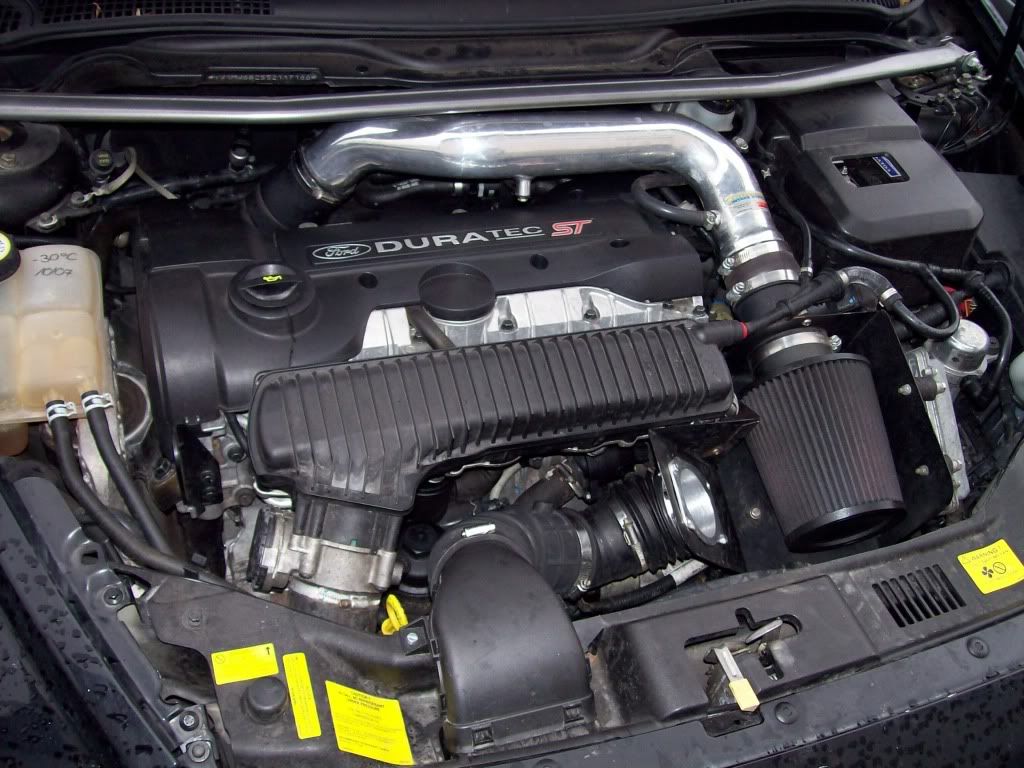 YES this is under the hood of my V50 .... got stock one.
Im forced to sell my beloved 2005 V50 T5 fwd 6-spd. Its a very rare car in that its a US spec T5 fwd 6-spd manual. Volvo only offered this in 2005-2006. Car is momentum trim, Black with Beige leather. 134,000 miles mostly Autobahn. All services have been done including the 120,000 mile timing belt.
Car has several mods including BSR stage 3 w/158 mph limiter. K+N Typhoon, Bell Intercooler, A NEW (2 week old less than 150 miles) 3" Elevate DP and New Elevate exhaust system(complete with new O2 sensors and spacer)
EST strut brace, Heico springs 1.3" drop, Elevate 25mm rear sway, adj. rear arms (so tires wear even)
16x6,5 OEM Volvo Celeus wheels (at 17.4lbs , these are the lightest OEM wheels for the car) w/ 1yr old 205 55 16 Continental DWS tires.
my car and I are currently in Colorado Springs ...but not for long. A few swedespeeders have seen my ride before and will tell you how nice it is. If this isnt THE fastest V50 in the world....its definately one of them. In my 7 yrs of swedespeed I havent seen one with more performance mods.
Serious buyers should call me (Chris Evans) evenings after 5pm @ 719-528-7100 and/or e-mail me at
[email protected]