Hey Guys... so the time has come to move on to something else. I have my eye on a new car and I am posting my car up for sale here first so that my fellow SS'ers get first dibs. I have been a forum member for a couple of years now and have enjoyed all the knowledge, humor, and good times had from here. I hope that my baby can go to another enthusiast that will take just as good as care as I have with the car. Here are the basics with some pictures I took of it clean a month ago. I will update with more pictures this week when I can get a nice fresh wash and wax in.
Name: Matt - mgmoehn - PM me or shoot me an email which is my avatar @gmail
Volvo S60R
2005
148,000 (has 147,300 but it is my DD so it will keep climbing)
Magic Blue
6MT (only the best!!)
Condition: This car is equipped with every option except navigation, car phone, and a body kit. It is a non smoking vehicle that has been taken very good care of to the best of my ability. It does have premium sound, convenience pak like grocery bag holders in the trunk, rain sensing wipers, it has heated seats (cold weather pack)... you guys know the drill
Location - Morton, IL which is central around Peoria, IL. I am willing to drive 3 hours in any direction to meet someone (i.e. Chicago, Indy, St Louis, Quad Cities)
VIN: YV1RH527X52436545 - I am the 4th owner of this prized beast. The first 2 owners were lease owners and the 3rd owned it for some time up until around 88k miles which is when I bought it. At that point it had not been an accident and accumulated a lot of highway miles since the previous owner worked in sales and forced him to travel. The 3rd day I owned it a guy rear-ended me in the snow (traveling too fast) and luckily I had already put insurance on it. His insurance covered the whole deal, brand new rear bumper, new support brackets and everything was covered. The WHIPS system was not affected since he did not hit me hard dead on, just into the back right corner and took a chunk out there. Since then accident free
Selling Price - $9,900
Other desirable information:
Modifications:
- Autotech/Elevate Tune (19psi) I installed over a year ago with no issues or complaints. The tune has increased my MPGs and is great. I am currently getting 23-24 to and from work (mixed driving) and around 29-30 mpgs on the highway.
- IPD R Kelly Style Ram Air Intake - extra air intake into stock system with stock filter
- RaceS60R 3'' DP with ceramic coating on first 90 bend, high flow cat that flows into a nice magnaflow muffler that delivers a nice growl but minimal drone on the highway.
- Tinted Windows - 30rear/20front
- Upper engine mount ploy bushings, lower trans mount poly (with blue bushing), upper stabilizer bar poly bushings, new front subframe bushings, Front IPD HD endlinks
- IMIV Classic (older version wont work with new Iphone/ipod for charging) that works great for listening to ipod or AUX through the factory HU-850... wont charge newer devices
- SNAAB Short Shifter, IPD Ver 2 Boost Gauge
- Viva CBV - NOT INSTALLED (just purchased) will include with the car if buyer desires will sell separate if not
- New clutch, fuel filter, ignition coils, plugs, Timing Belt and tensioner, water pump, cabin filter, steering tank suction hose, ANGLE GEAR/Collar Sleeve, new seals and everything that was involved with the new clutch and angle gear all replaced around 116-118k
- Newer Tires - installed last Fall have around ~10k miles. Continental DWS Extreme Contact All Seasons - fantastic tires
- Rims have some curb rash to them from previous owner - freshly painted front IC that had cracks and chips
- Seats are in great condition considering the mileage. The drivers seat is worn and showing cracks on the outside bolster. The passenger seat is in great shape and the back seats look like they have never been used. Since I have owned it I have cleaned/conditioned the seats 5-6 times a year to try and keep the Nordkap from cracking... but some things are just inevitable. Either way they are the best seats I have ever sat in
Here are some quick pictures. I will take more pictures of the interior/exterior when I get the car cleaned this week.
Cheers!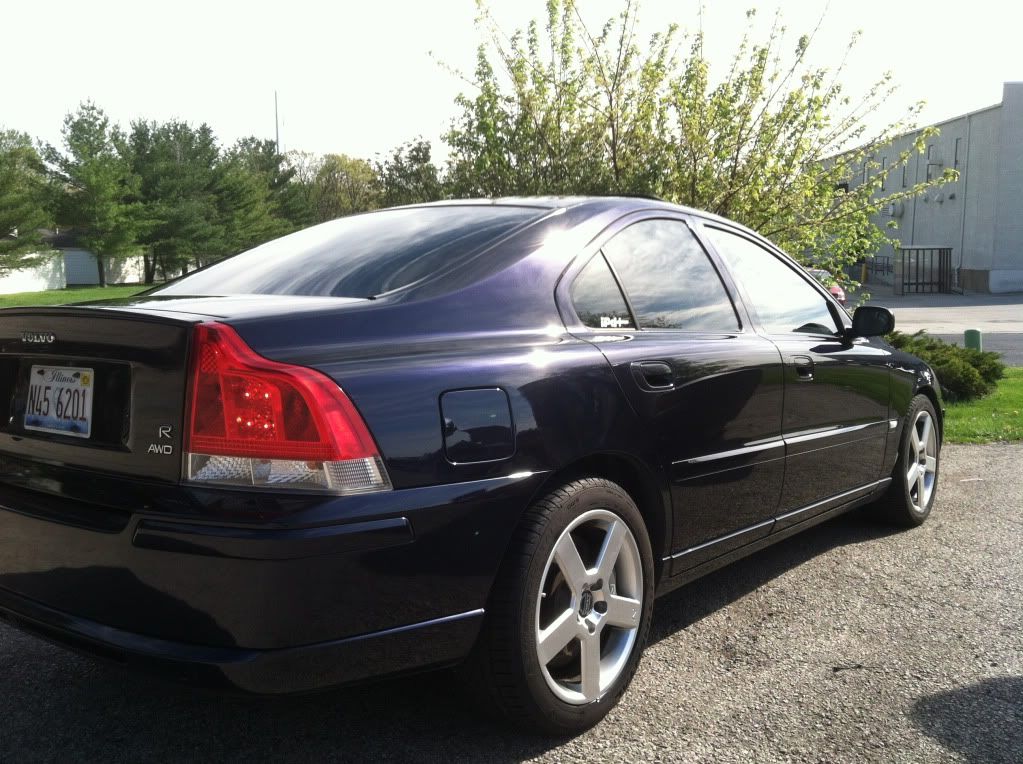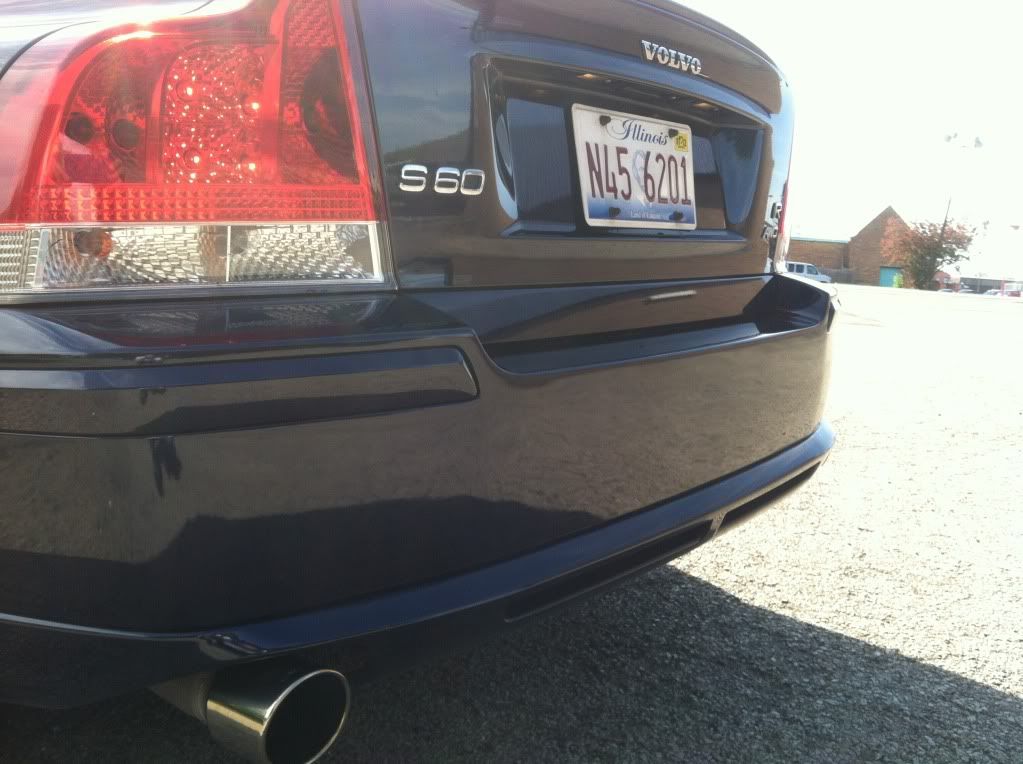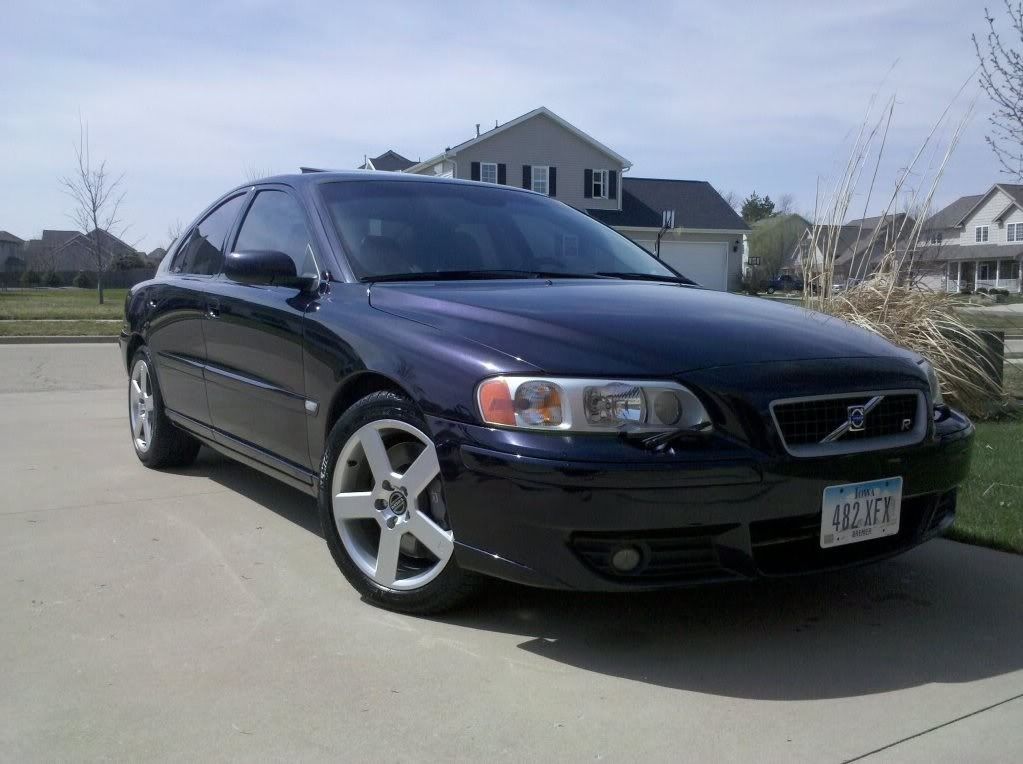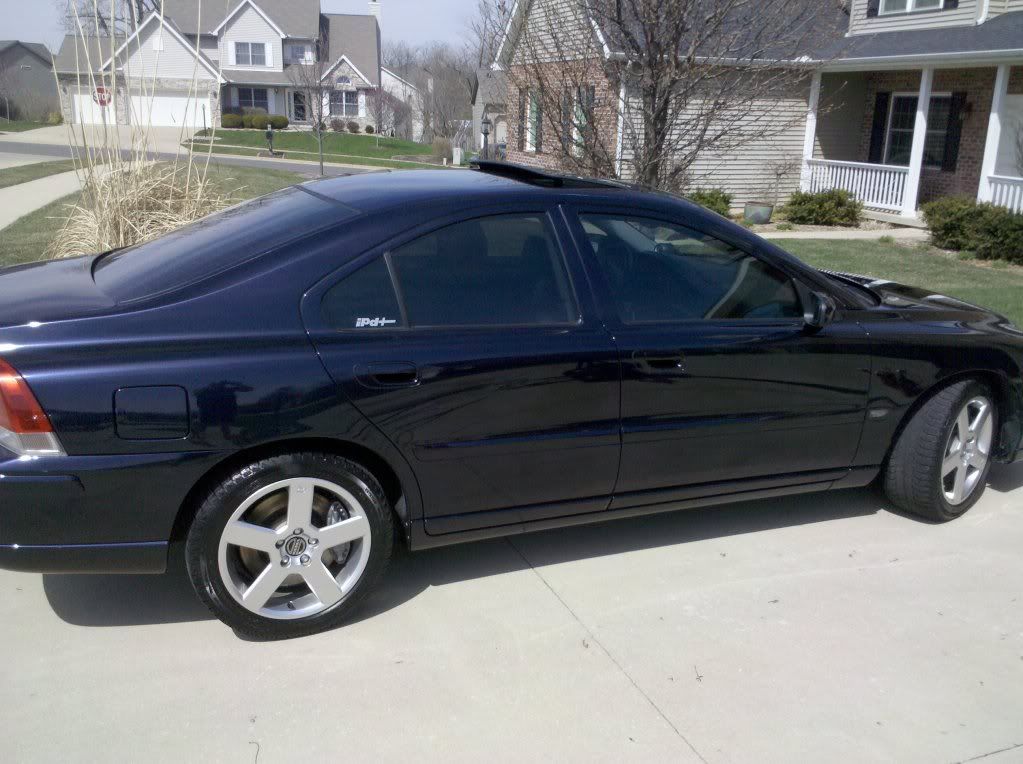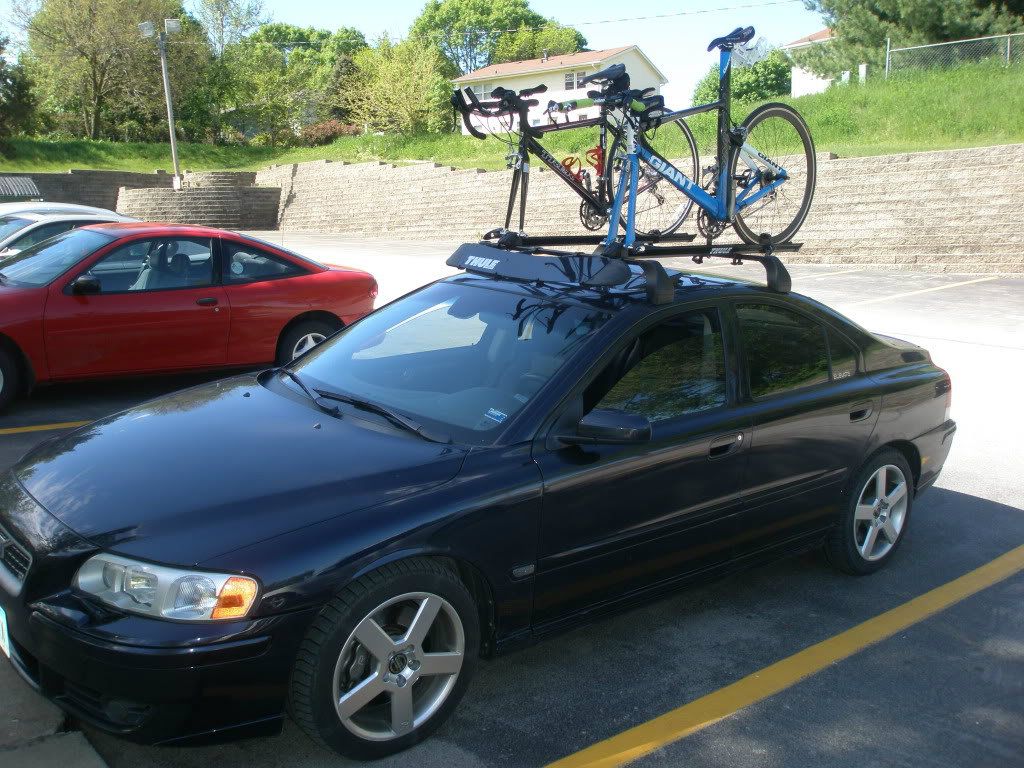 Volvo Load Bars and Thule Aero Fairing Included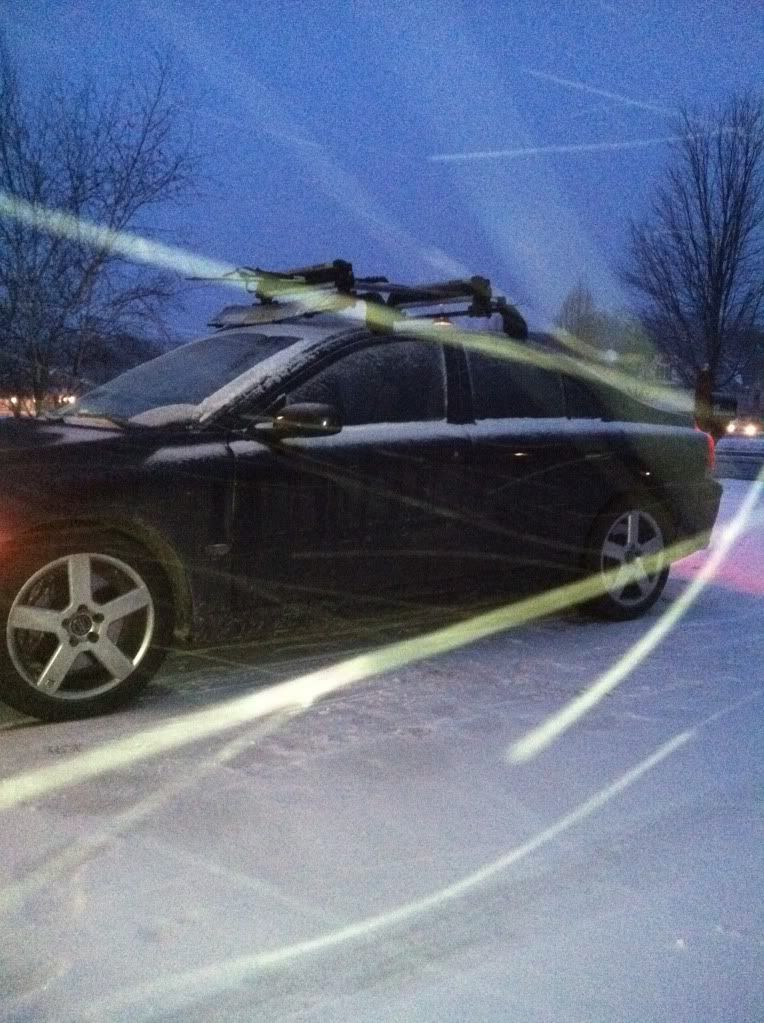 I did "receive" a nice crack in the windshield about 2 months ago. The crack is not at all in the drivers view but annoying at the least. It is located on the far passenger side: