Hey everyone, my love for volvo started when my family lived in sweden for about 2 years from when I was 8 till 10 until we moved to US. Ive went through quite a few rwd "bricks" and a year and a half ago leased a 2015 V60. But recently ive aquired a 03 V70 as a new project/possible replacement for the v60 when the lease runs out.
The subject of this thread when I first got it home.
2003 T5, auto gt :thumbdown:, 118k.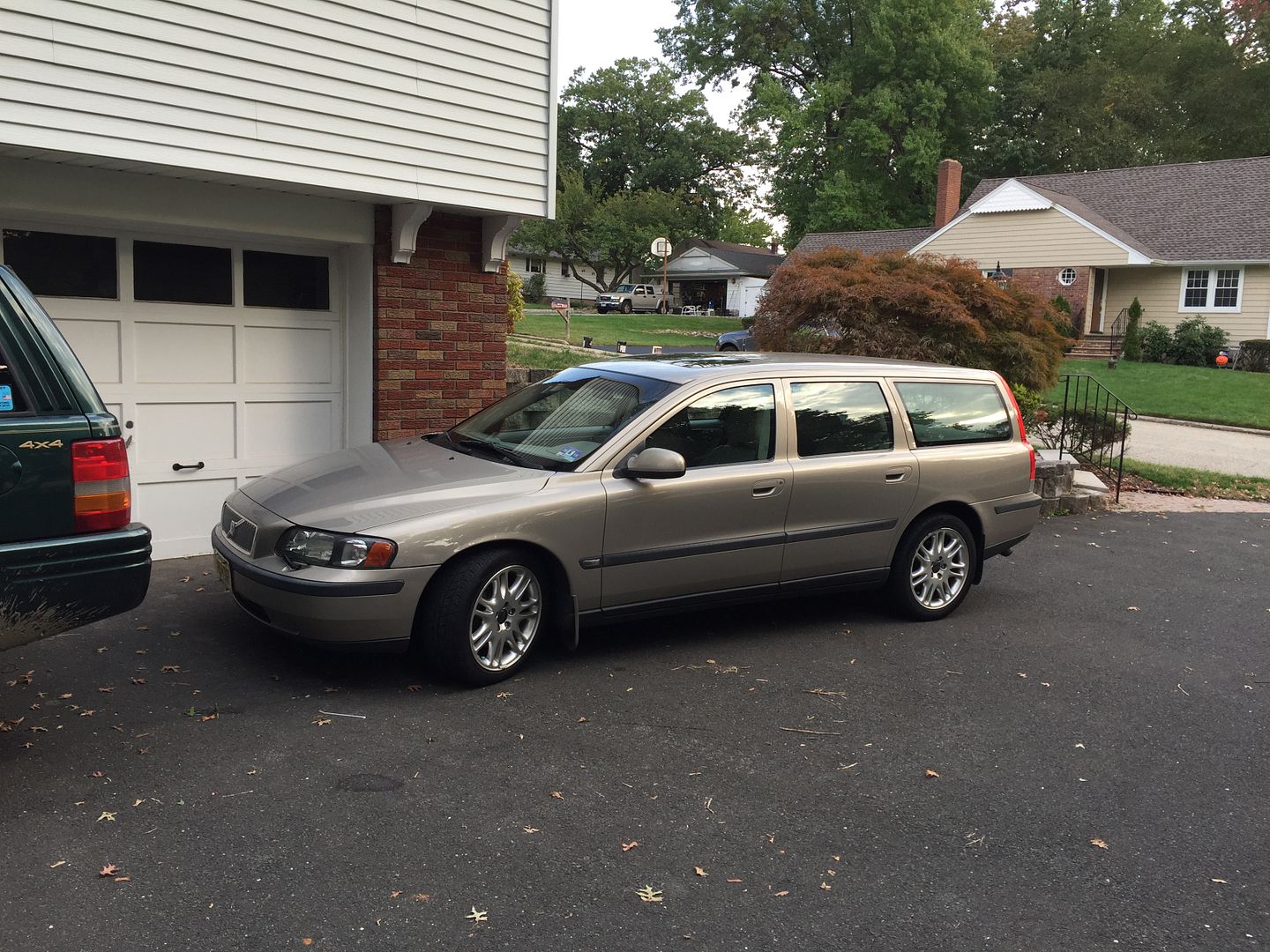 Found a window sticker in the glove box. 39,900 msrp.
Found this car on craigslist for what seemed like a good price. Test drove it on the highway and besides a clunk from the ps side strut it seemed like a great deal. Turns out the guy wasnt very forthcoming with the cars problems.
First long drive in the car led to transmission issues rearing their ugly heads. Flares on upshifts, banging on downshifts, 2-1 shift felt like I was being rear ended. Pretty much undrivable after the trans warms up. Bummer.
Hoping it wasnt bad, I first tried replacing the torque mounts and flushing the trans fluid. At first I did about 2 drain and fills with a bit of lucas trans fix added and half a can of seafoam trans tune. Then after driving for about 100 miles I did a flush through the trans cooler putting about 10qt through it. The fluid was black initially but after all that it didnt help the shifting at all.
I also replaced the ps strut mount which was bad and it eliminated the clunking in the front end.
In the mean time my friend with a C30 gave me his well used 17" pegs as a gift.
I love the look but I cant figure out if the wheels are bent or its something else as Im getting vibrations above 50mph.
After doing some research I decided to replace the trans shift solenoids to solve the trans issue. $200 on ebay seemed cheaper then a trans swap.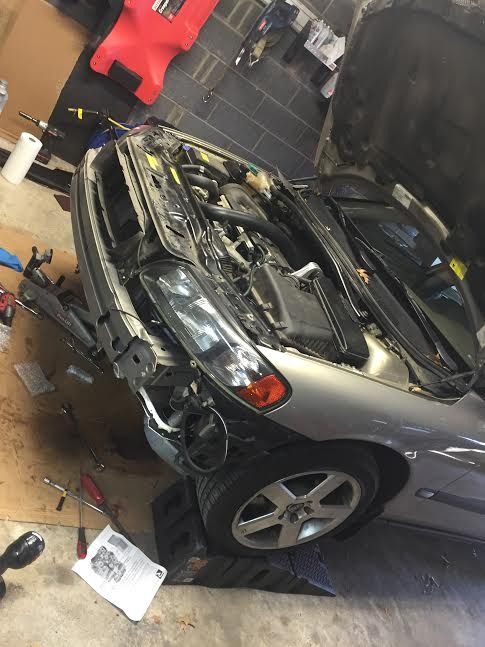 Fun times. Took about 7 hours from start to a test drive with the help of my friend. Although it can be done by one person.
I also found a dice on local craigslist and had an old laptop that my friend figured out how to run Vida on.
After a trans fluid reset and a adaptation reset the trans is shifting great! Such a relief.
Now to fix the "little" things.
At this time my priorities are the vibration at speed and a noticeable clunk/movement? when driving at highway speed and feathering the throttle on and off.
Ive always wanted a progression thread of my projects so forgive me if its not perfect but im hoping to keep it updated and interesting as time goes on.