Radiator burst on way home on freeway, temp went up just barely into the red and oil pressure light came on while I was at a light waiting to cross an intersection. With oil pressure light on a few seconds I turned the engine off. It was late at night so I couldn't see what had happened until I had been towed home when I noticed the top hose had come off - the neck on the radiator had cracked. My concern however is that the oil presuure light had come on and it does look like it leaked oil during the episode. The oil reservoir is below the min line on the dip stick and engine cover below the car is has oil over it. I can't see any oil leaks, although I took the top engine cover (looks like the engine definitely got hot, top cover partially melted near the back of the engine) and there was quite a bit of oil on top of the engine around the ignition coils. I checked the coils and spark plug wells and they are all clean. Is there a failsafe where under high temp and excess oil pressure is relieved out the top? Would it be as simple as replacing the radiator and refilling with oil to get back up and running?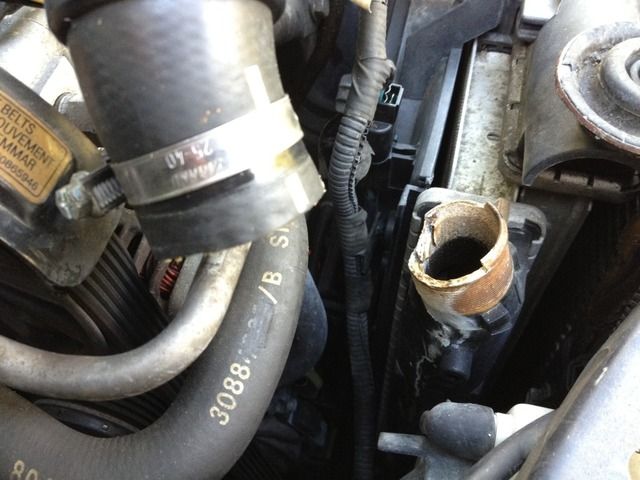 Oil near around ignition coils, none got around the coil packs on the right (cylinders 1 & 3 I believe).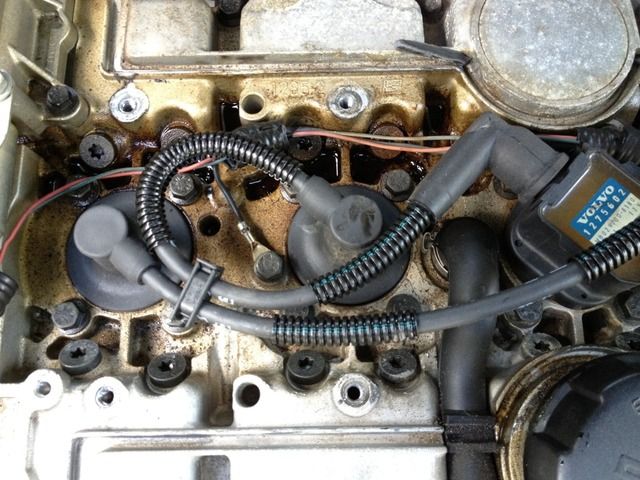 And looks like the majority of the oil leak (oil pressure loss) was near/around the oil cooler - I don't see any leak around the variable timing cam that would be above the oil cooler at the top of the engine.