Discussion Starter
·
#1
·
FS: 2000 V70 XC AWD SE
I am selling my Volvo wagon.
Official vehicle description:
2000 Volvo V70 XC AWD SE
Exterior color:
White
Interior color:
beige/tan
Motor:
2.4L (2400cc) 5-cylinder with light pressure turbo.
Transmission:
Auto, AWD w/ winter mode
Some Features:
Heated leather and power driver/passenger seats, sun/moon roof with sliding shade, rear child booster seats, AM/FM/cassette and CD radio, OEM cargo rails, power/defrost mirrors, garage door opener module on driver sun visor, wood trim among other comforts.
Pictures:
Link to album:
http://s177.photobucket.com/al...20XC/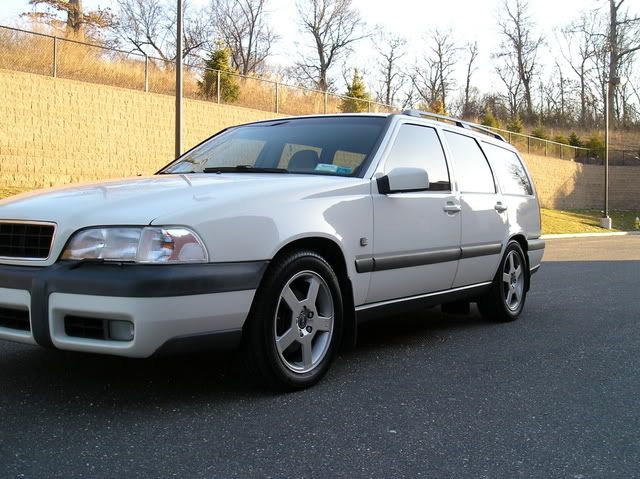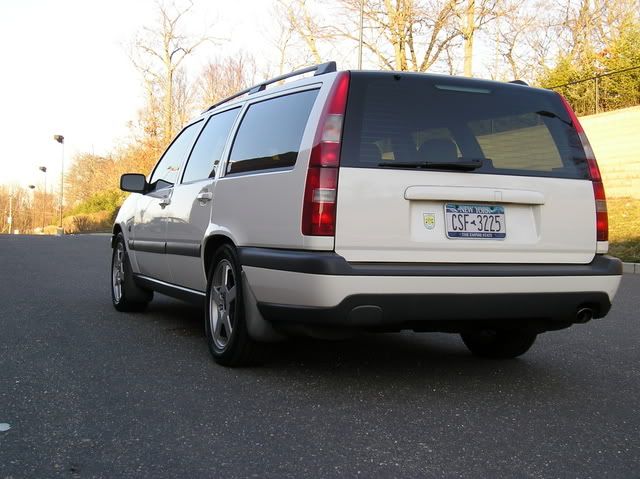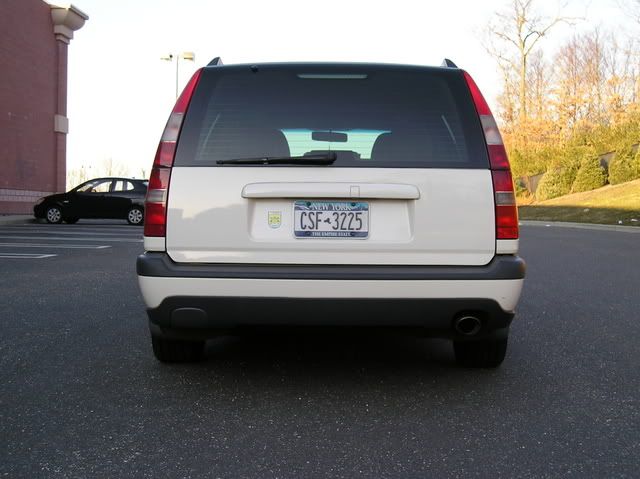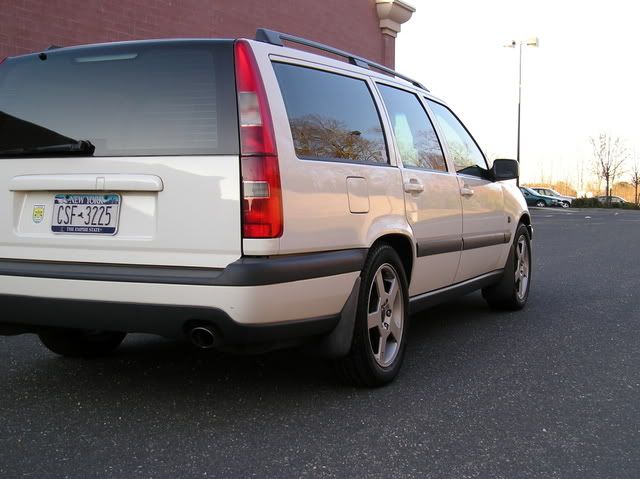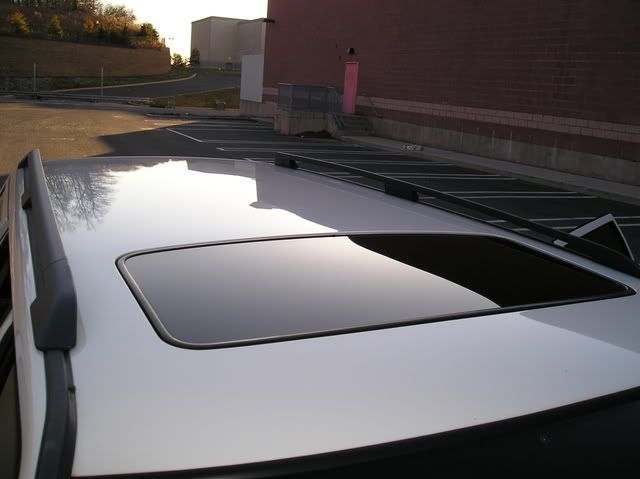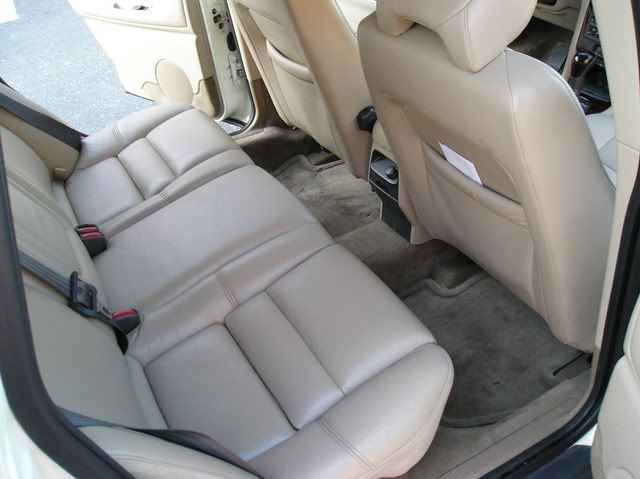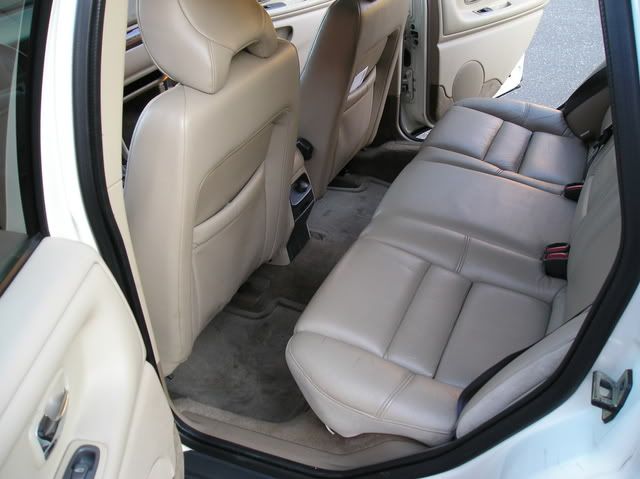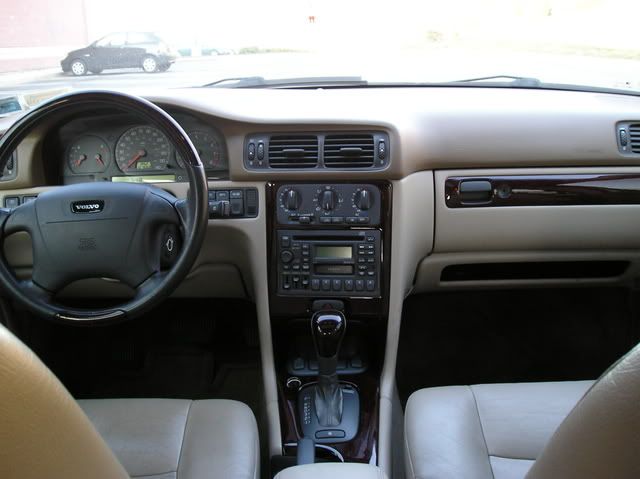 This wagon has been my faithful daily-driving car for the last 3 years or so…I bought it in November of '05 with 42,000 miles and have driven it to about 122,000 miles…mostly highway use (Rein's Deli meets, back and fourth to Queens for family visits, weekend trips to Eastern Long Island, driving family to the airports, etc, etc). The car is located in mid-Long Island, New York for pick up and visit.
A lot of you may have seen this wagon at Carlisle, Rein's Deli, or just from me delivering parts to other members who have bought stuff off of me. The Cross-Country is very clean and I took (and take!) a lot or pride in keeping it very presentable and clean with regular hand washing, polishing and waxing. It has never seen the inside of a tumbling brush carwash. It has been rolling with the V70R suspension from 5 months after I bought it and no issues. Leather is clean, no rips, tears or stains. Carpet is clean, no rips, tears or stains. Placemats are clean, no rips, tears or stains..only a few spots on the driver heel (the carpets may look strange in the pictures...I didn't comb them with the vacuum). Clean headliner. No rust or corrosion anywhere (even around the sunroof). Full 30% tint all around (no tint on windshield). The wagon never failed a state inspection. Always get comments about how the car's interior and exterior is 'new'. Everything works as it should (see 'More notes: good and bad' on a few items I have been looking into). Feel free to come and look at it, just PM me for an appointment. I have all receipts for work done on the car from Volvo the mechanic I have been going to for 10 years.
Price:
$6,000.00
Modifications:
-V70R OEM suspension (Spring of 06).
-Silicon intercooler hoses (Winter of 05).
-Clear reflector front turn signals (Spring of '08).
-City-light conversion (Summer of 07).
-Handmade badgeless grille: one of the 'rodpod projects' (Summer of 06).
-New OEM upper torque-mount (Winter of '08).
-New OEM end links (Winter of '08).
-Window tint 30% front and rear (Winter of '05).
-16" Volvo Satellite wheels (OEM V70R).
-New Tires (2,000 miles).
-Angle drive replaced in June of 2007 (new angle drive gears, seals and fluid, new transmission fluid, new rear differential fluid).
Sold with:
-Yakima bike rack (with rail rider towers to fit OEM cargo rails) with 2 bike mounts.
-All original XC suspension (Springs, shocks/struts and sway bars) with 40,000 miles.
-All lettering for rear lift-gate door.
-Extra set of dark tan floor mats (winter use).
-Turbo heat-shield and hardware (15 min. install).
Other nice features:
-OEM Rear cargo mat (see pictures).
-OEM Rear baskets and little carpets for them (see pictures).
-Rear child booster seats integrated into rear seat.
-OEM Cargo net to separate the rear passenger compartment from the cargo compartment.
-OEM Rear retracting cargo cover
More notes (good and bad):
-Recent brakes front and rear (Summer of '08)
-The wagon will be getting a new windshield before it is sold.
-Interior lighting and footwell lighting does not come on with front passenger door is opened…I have been looking for a new door handle switch to fix this (bought it that way).
-Oil changes (oil and OEM filter) done religiously at 4-5,000 miles.
-OEM air filters swapped with every oil change (never used aftermarket filters).
-Small crack on the center console by the cigarette lighter (bought it that way).
-Driver side front wheel has a bend…vibrates after 65mph.
-Regularly vacuumed, leather moisturized, paint washed and waxed…paint is in excellent condition.
-ETM warranty at 104,000 miles.
-Transmission software upgrade at same time .
-Horn relocation to fender.
-Glass E-code headlamp lenses (From FCP).
-Fuel pump and fuel pump replaced at about 85K under warranty.
-Fuel pump relay (same as above).
-New rear O2 sensor Winter of 07.
-Victor Rocha ABS Module rebuild (Summer of 07)
-Right Tie rod (Winter of 08)
Payment:
I can accept payment in cash, check or Paypal. The car still has a loan on it, and I do not get any benefits in paying off the loan outright, so I have been sending monthly installments. Once the new owner sends payment, I will attain a release of lien statement letter from the bank to accompany the title of the car for the new owner to register. The release of lien letter can be attained immediately once I transfer funds to the loan account. Paypal and cash will be an immediate transfer, checks will have to clear. Also, car would be ready to pick up 4 days after payment for full wash, detail and paperwork.