Discussion Starter
·
#1
·
I am having some new rims coming in relatively soon. What say you, 4 Canistos, they gotta go! I went and checked them today, Front left has some good rash(6"), back left has some isolated rash(1"), and the right side is in GREAT SHAPE(No Rash at all). The back left needs a new tire relatively soon(it has uneven wear on it). Back right needs one in the next few K miles. Front two are pretty good though(~50-60%). What does the market say for them? I will need at least one week from when someone wants them to actaully get them off the car.
Disclaimer on the pictures: THEY ARE DIRTY! Sorry, didn't have time to wash them up before work this morning. The pictures in the first thread are them nice and clean.
Front Left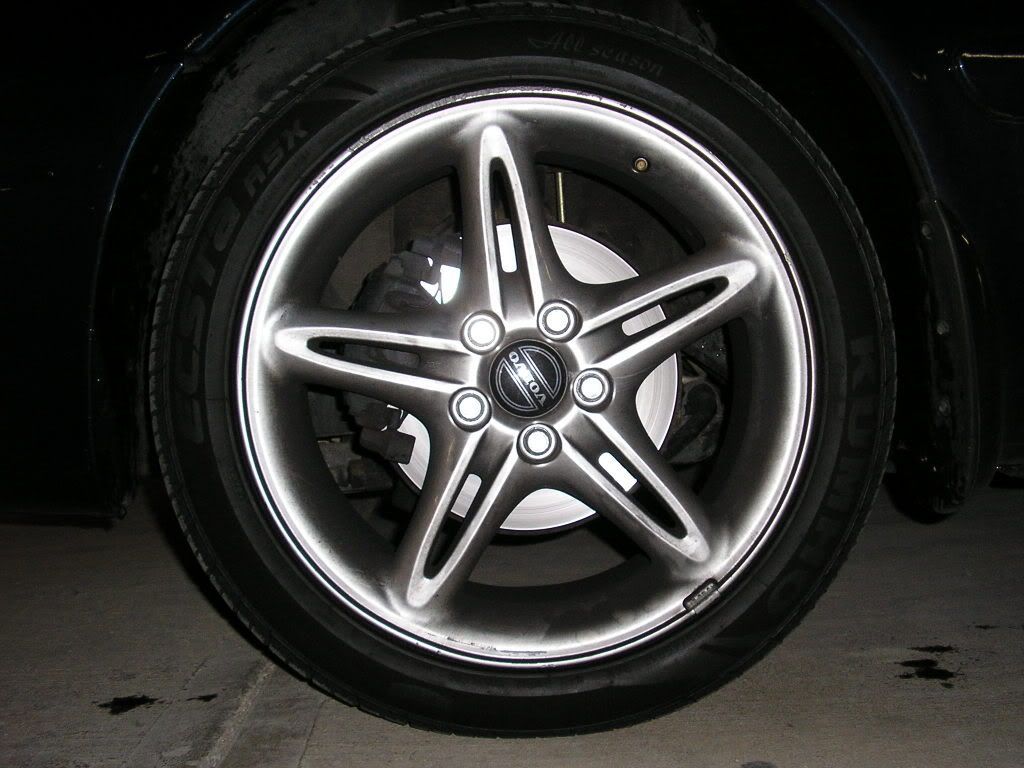 Back Left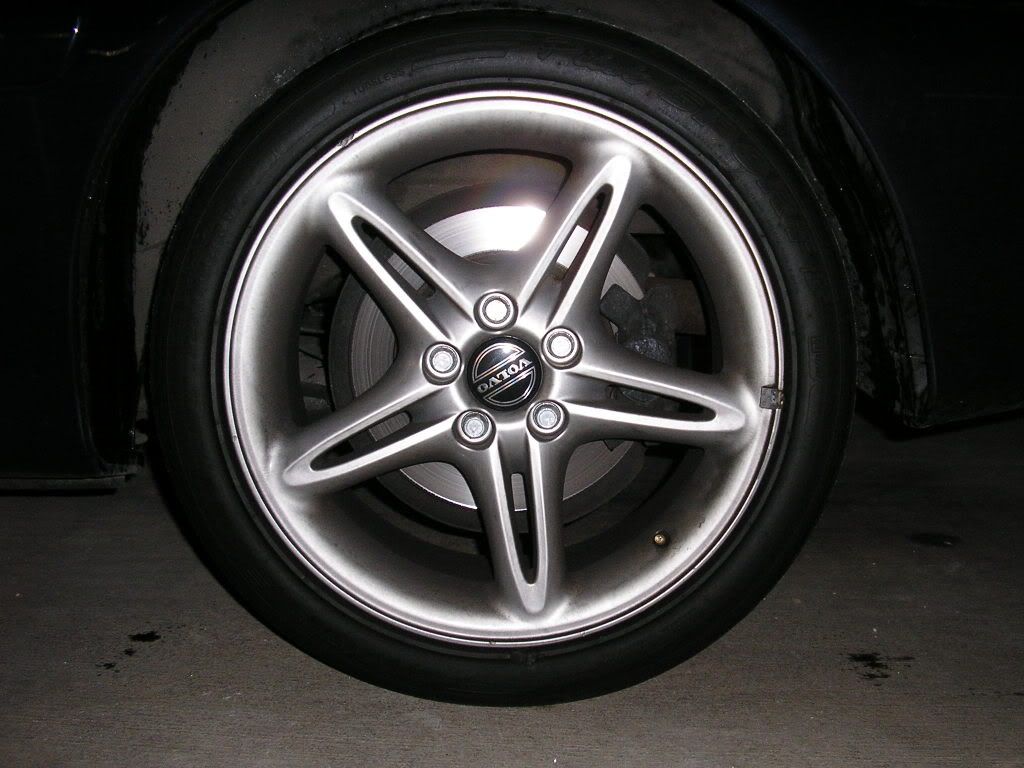 Back Right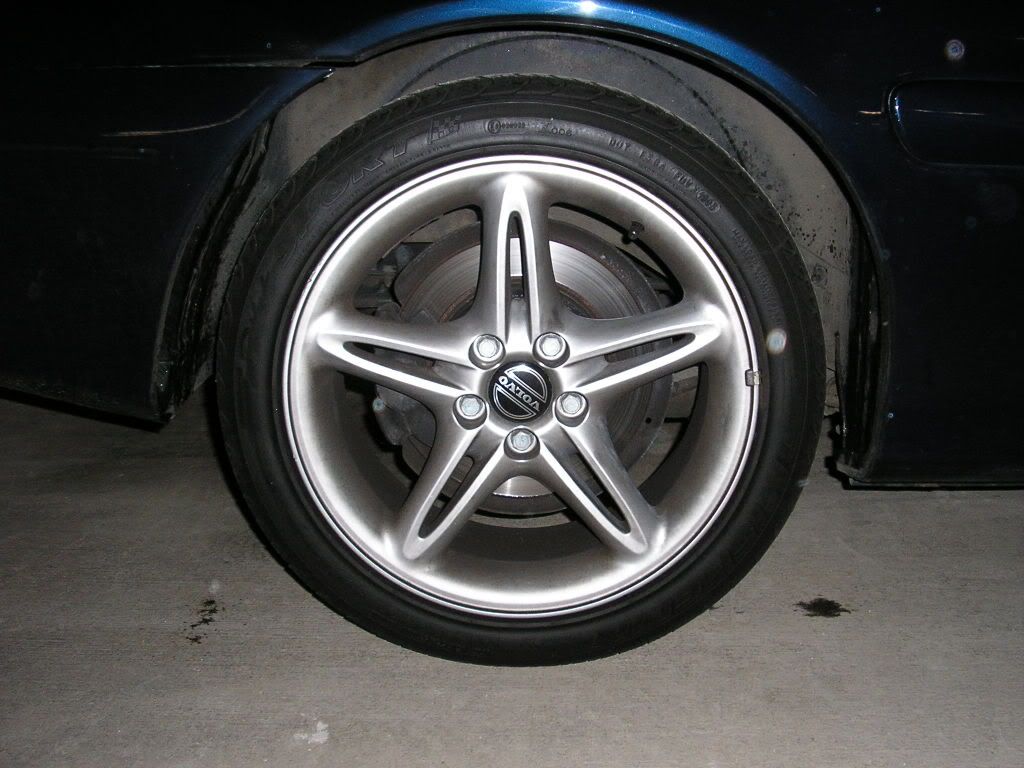 Front Right

Oh yea, the two tires in the back are Michellin Pilot Sports. And the two up front are Kuhmo Ecsta ASX. All size 215/45/17.
Please either post here, or preferable E-mail me at
[email protected]
Thanks alot guys.
Tom