Head unit installed. Perfect fit.
iPod cable will be replaced with an AudioQuest Carbon .75m Lightning. Soon to be released.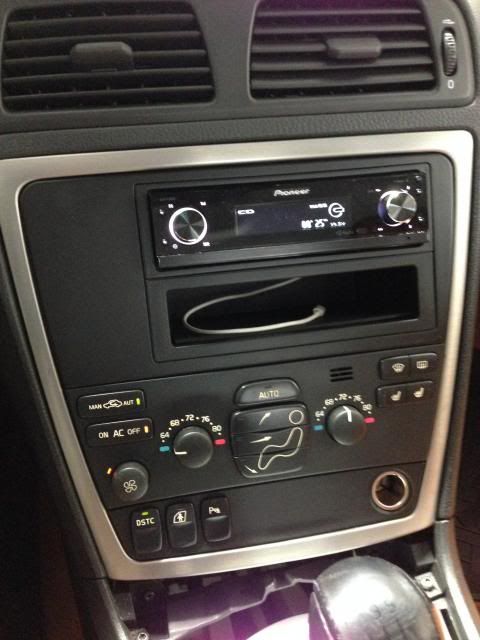 Display notice when door muting is engaged, -20dB. Can't adjust volume when the mute is active. Not sure if I will keep this feature active.
Modifying the rear deck as there is evidence of pressure on the cables leading to the amps.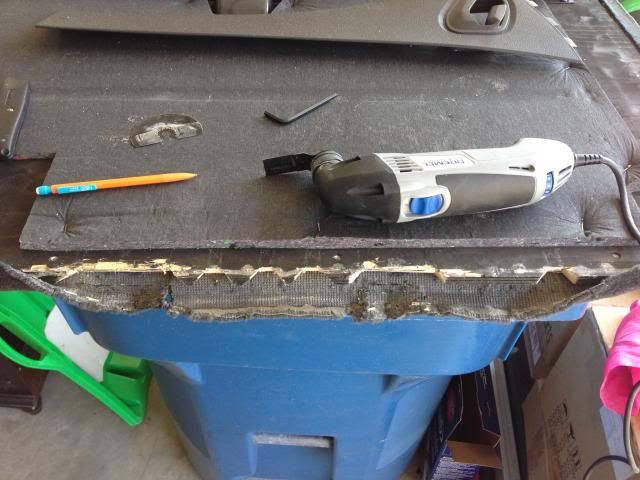 Next:
- set input levels on amplifiers
- build subwoofer with JL 12" shallow sub.
http://www.jlaudio.com/12tw3-d4-car-audio-tw3-subwoofer-drivers-92185
This will just clear the doughnut spare, but have to work out if I can modify the Volvo OEM sub box enough to get the air volume required. May have to step down to a 10".